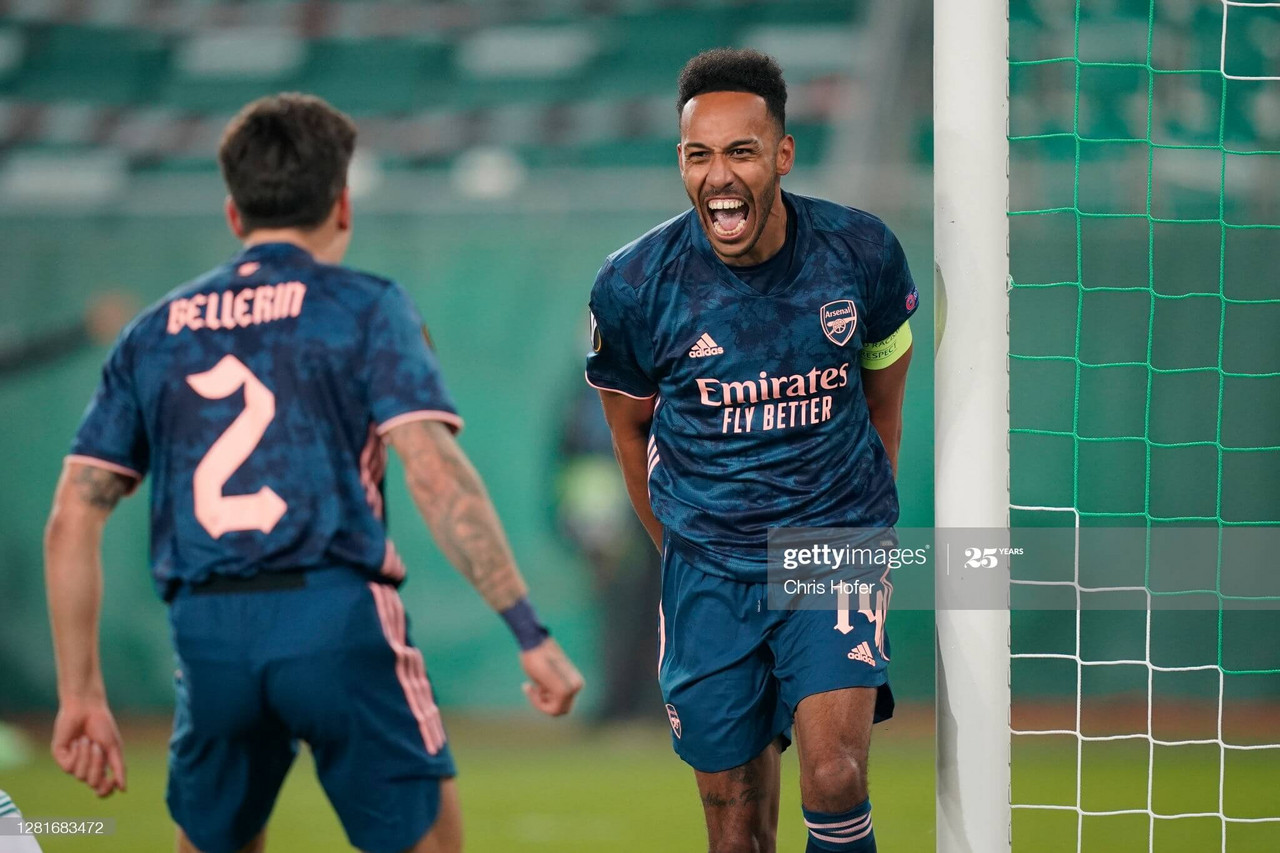 Arsenal started their Europa League journey with a close fought 2-1 away in Austria. The Gunners' found themselves behind in the tie, but goals from David Luiz and Pierre-Emerick Aubameyang secured a comeback victory.
Thomas Partey has proved his worth
Arsenal's new midfielder made his full debut and Gunners' fans were mightily impressed with their big summer signing.
The Ghanaian international was awarded the man of the match award, acting as a 'shield' for the Arsenal defence and offered an exciting range of passing capabilities.
Mikel Arteta described Partey's performance as 'fantastic' and has pushed the midfielder to go even further and has said he is expecting much more from his new signing.
"He looked really solid, really comfortable, and I think he held midfield by himself in the second half when we were a little bit more open and took more chances, attacking spaces with some players."
Arsenal showed a different side to their new look style under Arteta, to grind out hard-fought victory.
Fans have seen a tougher Arsenal, fighting hard for wins and ensuring they get the best possible result, something that we haven't seen from the side before Arteta for a long time.
Arsenal teams of the past would not have got a positive result from this tie after falling behind, however due to the new style and atmosphere that Arteta has created in the dressing room, he has been able to formulate a dressing room where the team believe that they can win any game.
Bernd Leno's mistake would also have caused Gunners' heads to drop in years gone by, and although grittiness isn't something that is necessarily 'beautiful football' or something commonly associated with Arsenal.
The young Spanish boss has changed the mentality and culture around the club.
"If anything, it's my fault because I demand we do these things, but in the second half we understood much better the spaces we have to attack, we played with more purpose, generated much more even though we conceded a late chance with another misunderstanding at the back."
There were some shaky defensive moments for Arsenal, with Leno at fault for the Rapid goal, and made some rash decisions, nearly amounting to more than one goal for Vienna.
Despite his goal on his 50th appearance, David Luiz looked shaky and was bailed out by Gabriel on numerous occasions.
Partey's arrival has solidified Arsenal's midfield, and was crucial in blocking Rapid's attacks, but there is still a hole in attack.
The lack of creative midfielder is still evident, Mesut Ozil is officially unregistered for both Europa League and Premier League competitions.
Emile Smith-Rowe could come into that position when he returns from injury, but he lacks first team experience and isn't naturally a central player.