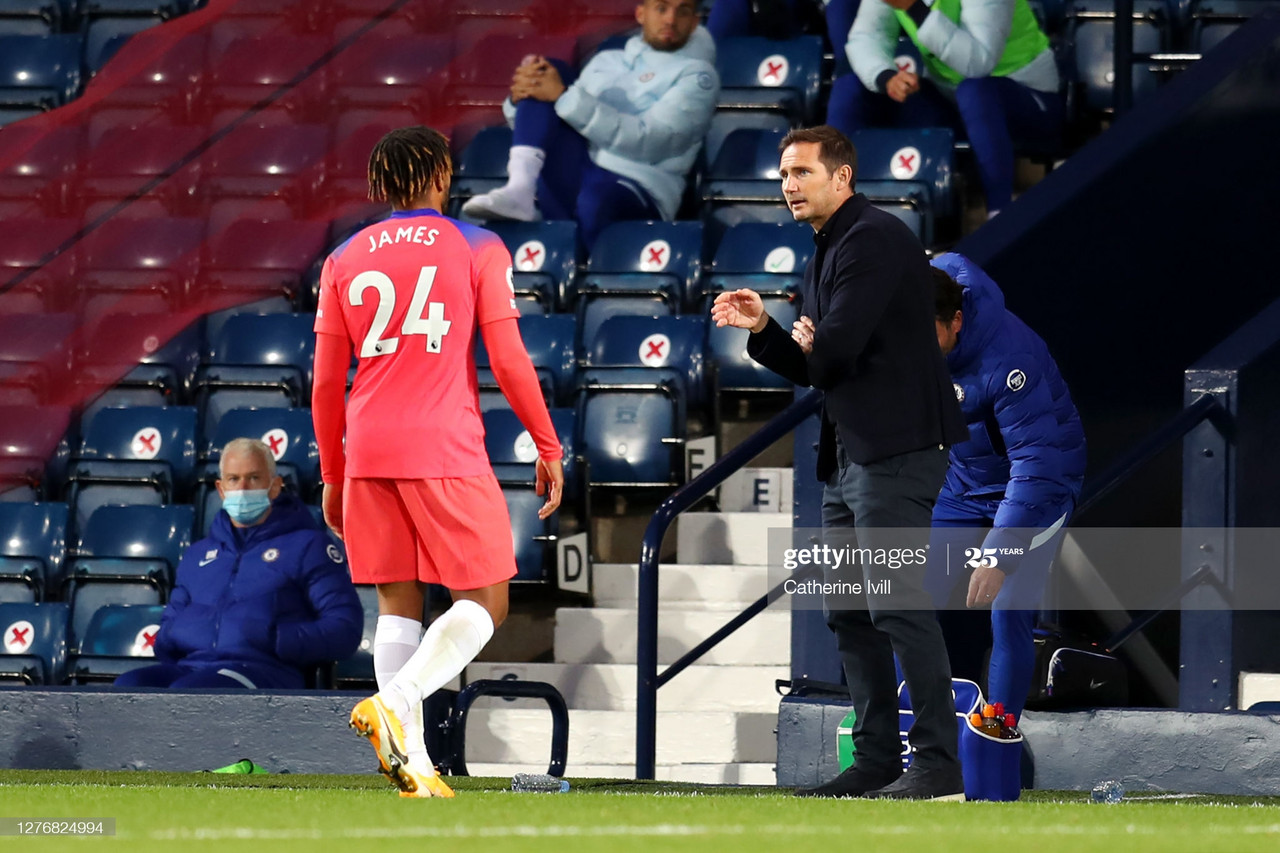 As Timo Werner delicately lobbed the ball over the onrushing Alex McCarthy in Southampton's goal and coolly headed in to an empty net to put the home side two up after 28 minutes, Chelsea were poised to see off a comfortable victory in a game they were expected to win.
However, the brilliance in blue going forward was somewhat overshadowed by a mixture of calamitous individual errors and poor game management that eventually led to the game ending in a 3-3 stalemate.
Games like this have been a theme of Frank Lampard's Chelsea tenure, fluid and expressive attacking play coupled with, at times, laughable defensive efforts.
The Blues conceded 79 goals in all competitions last season, 54 of those coming in the league.
For a team who are looking to challenge for the title, a statistic of that nature is simply unforgivable and judging by the nine goals conceded in their first five Premier League fixtures, the defensive issues aren't going anywhere just yet.
Roman Abramovich has showed unnerving faith in Lampard, gifting him surplus of £200 million to spend in the summer on big name signings such as Werner, Kai Havertz, Ben Chilwell and Hakim Ziyech to name but a few.
The question of how long that faith will remain unchallenged is one that becomes increasingly prominent as Chelsea fail to beat teams such as West Brom and Southampton, conceding three on both occasions.
The arrival of the tremendously experienced Thiago Silva from PSG will go some way to stabilizing the backline and his impressive performance in the 4-0 victory over Crystal Palace just before the international break made his absence in the weekend's match even more noticeable.
Another one of Lampard's new additions, goalkeeper Eduoard Mendy was also missing from the line-up at the Bridge on Saturday following a minor thigh injury picked up on duty for Senegal.
After several head in hands moments for Spaniard Kepa Arrizabalaga, Chelsea fans will be eager to see him in between the sticks as soon as possible.
Lampard is undoubtedly a Chelsea legend on the pitch, scoring 211 goals in 648 games, the highest goal scorer in the clubs history and is a beloved figure among the Chelsea faithful.
The respect that he has rightly earned through his playing days may just buy him some extra time to try and find a solution to the problems that could threaten to hinder the exciting project being built at the Bridge.
Yet this season is only his third as a senior manager and that lack of experience has started to show through in his teams lack of ability to grind out results alongside his reluctance to settle down with a preferred 11.
The constant shuffling of the side may be explained by a large list of injuries, with the likes of Christian Pulisic and Ziyech both only just returning from spells on the sideline, Lampard will be hoping that there recovery will see some consistency return alongside them.