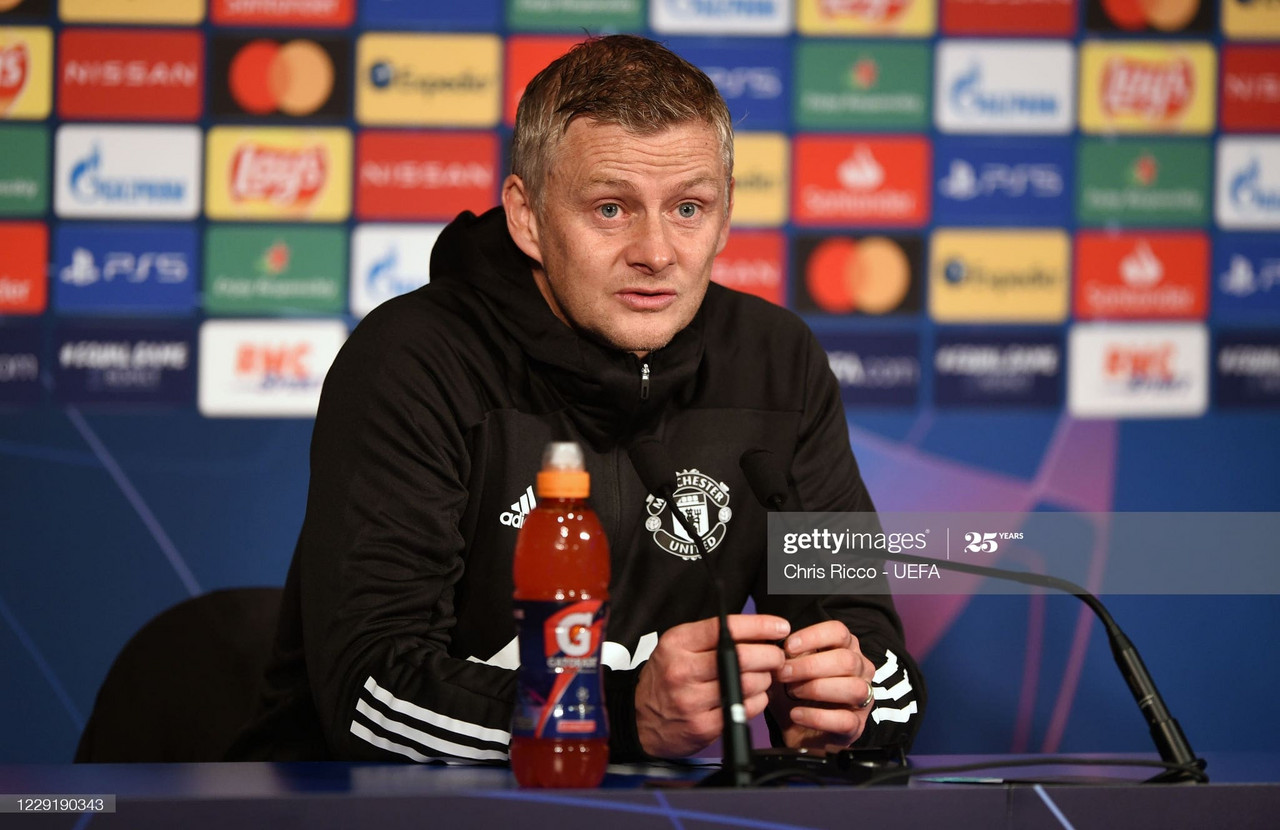 Ole Gunnar Solskjaer will be hoping his Manchester United side can take inspiration from their midweek triumph in order to break reverse poor home form as they prepare to host Chelsea this Saturday.
Here are the key talking points from the managers press conference ahead of the clash:
Donny van de Beek is yet to start any of United's four opening Premier League matches, with his minimal game time coming from the bench thus far.
However, Solskjaer reiterated his belief in the Dutchman and confirmed he is undoubtedly planning for the dutchman's integration into the side.
Solsjkaer began: "Donny is fit enough (to start) but of course it's about competition for places and it's about giving him time to settle in and adjust to his new teammates and a new league.
"He is a top, top footballer, top personality, so humble and hardworking, but of course eager to play more.
"As I've said so many times, you'll see him throughout the season. It's going to be a long, long season and he has impressed me."
Solskjaer also took the opportunity to publicly back young forward Mason Greenwood, who has not featured at all since the international break, after even more negative press speculation was heaped on the teenager over the past week.
The Norwegian stated: "As a club we have a great record, tradition and history of bringing through our players. That means you get good habits, we trust you, you can express yourself and Mason has gone through this program.
"He's done fantastically well, and he'll be kicking on I'm sure. Of course, he's a very, very exciting boy to work with."
Solskjaer was then asked whether Greenwood is making a target of himself, to which he responded:
"Well you do, (make a target of yourself) when you play well so I'm not concerned at all with Mason making a target of himself.
"He has come in, he's played fantastic, he made his first league game against Tottenham last season and was brilliant, he just kicked on.
"Yes he's made a mistake this summer with England and suddenly the whole British press are going after him, and that's just something we've got to look after.
"He's a fantastic boy to work with and I have to disappoint you, he is never ever late to training, he's never a problem at the training ground... I just cannot believe these stories about him being unprofessional."
United head into Saturday's clash winless at home this season, having only won one of their last five at Old Trafford, a stark contrast to their form away from home which has seen them to ten consecutive away victories in a row for the first time in the club's history.
"We need to address the home form, we need to look at the way we prepare, maybe it's something I've got to deal with.
"The whole lockdown period has meant we've had to do things a bit differently at home so we might have to do things a different way."
With three huge games, against Chelsea, RB Leipzig and Arsenal respectively, in the space of eight days things urgently need to change at Old Trafford.
The three major absentees that were noticed when United travelled to Paris were Harry Maguire, Mason Greenwood and Edinson Cavani.
However, Solskjaer confirmed the three of them were likely to return to the matchday squad, stating:
"I hope and expect all three of them to be available for selection. Of course, we have a training session this morning, but they've got a chance, all of them."
"He then went on to say: "With Edinson, he wants to tick all the boxes that he's gone through in his program and feel ready to make an impact.
"His last preparations were going to be today and then I'll have a discussion with him. But it seemed positive with him yesterday so hopefully."
Should Cavani feature on Saturday, he would claim his first minutes in a competitive fixture since 4th March in a Coupe De France fixture against Lyon.
When Axel Tuanzebe was thrust into the starting 11 on Tuesday tasked with handling Kylian Mbappe after not playing a single minute since December 2019, it's fair to say most assumed it would be a baptism of fire.
However, the young defender shone bright by nullifying the most expensive attack in history with seeming easy.
When asked about the defender's future Solskjaer stated: "I'm delighted for him, he is such a professional character. He wants everything, he works really hard."
He then went on to say: "Now (he needs) to get the consistency in his performances. He's got to stay injury free and we've got to manage him that, that is mine and his job as well as the physical staff of course. But I think he can really kick on."
Tuanzebe's form comes as a beacon of hope for a United side who are yet to keep a clean sheet in the league, conceding 12 goals in their opening four matches.