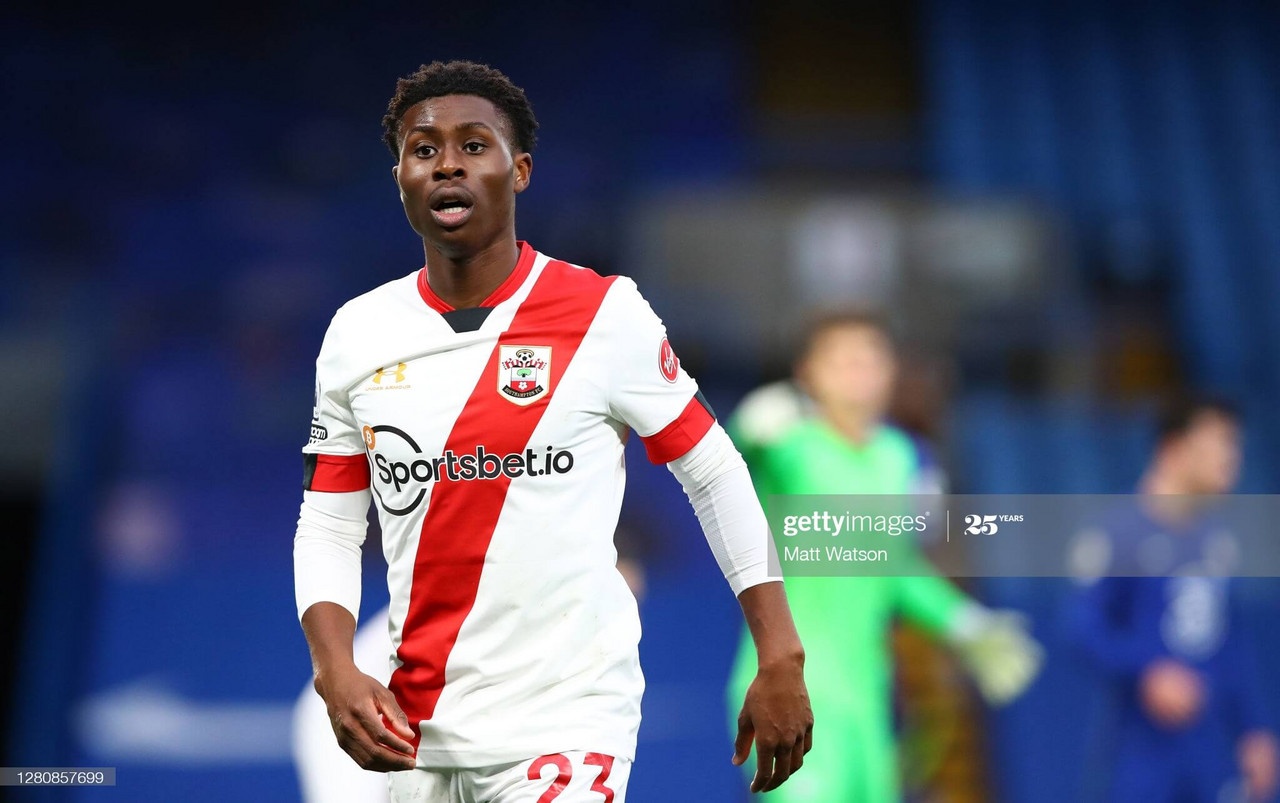 Nathan Tella has announced himself to Southampton fans in the last few months after an impressive array of cameo performances from the bench. The 21 year old former Arsenal youth winger also played 18 minutes in the 3-3 comeback at Chelsea last weekend. And now he's had a taste he's certainly left hungry for more.
In an exclusive interview with 'The Daily Echo' Tella admitted he's not sure on the exact role he can play this season, but he'll give his best to remain involved: "I've just got to train day in, day out, give my best and if I can continue to do that, then I think it will just give me more of an opportunity to be involved in the selection.
"I'm not saying that I'm guaranteed to start or I'm guaranteed to be in the squad, but if I just keep trying, training and give my all I think I'm giving myself a good chance."
After a few years of disappointment with the academy, it now appears Saints are closer to the levels they aspire to reach, with Ralph Hasenhüttl handing minutes to Will Smallbone and Michael Obafembi at the start of this season, and reforming the youth academy into a new 'B' team, closer to the moulds adopted across much of Europe.
"I think we have a few young lads in our team, they will get chances this season for sure, more than they expected maybe," said Hasenhuttl.
Asked about Tella specifically Ralph said: "I think he was very intense in the game against Brentford. He had a lot of high-speed running and also a few good situations.
"The final pass or the final finish was not there. I think this he has to learn but, for the first time (he started), I think it was okay. Absolutely, I was not disappointed about him.
With a tough game against Everton at the weekend, and Walcott and Djenepo not available, there's a fair chance Nathan Tella's run in the side will last a bit longer.