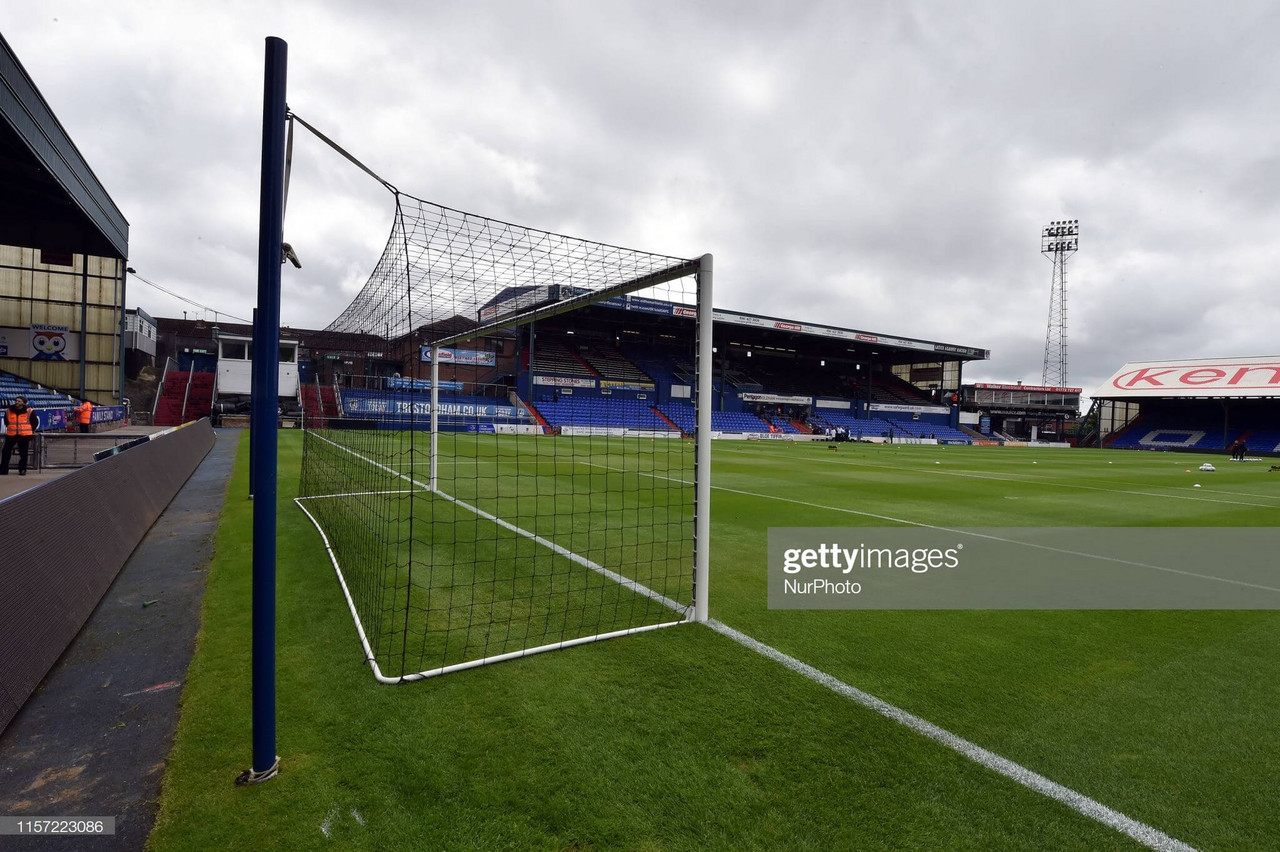 Port Vale picked up their fifth win of the season when the Valiants travelled to Boundary Park on Saturday to face an Alan Maybury-led Oldham Athletic side, with head coach Harry Kewell still self-isolating after testing positive for COVID-19.
READ: Alan Maybury's post-match thoughts
The match
It was a poor first half for the Latics, struggling throughout and being dominated by their visitors from Burslem. They looked weak in midfield and were easily beaten, while David Amoo and David Worral terrorised the hosts down the wings.
It did not take long for Port Vale to score the first of the game, and it probably should have come earlier. Oldham have struggled with set-pieces all season, and it was their undoing once again. David Worral curled in a corner for the Valiants which was met by an unmarked Nathan Smith in the middle of the goal.
John Askey's side continually asked questions of the hosts, concentrating their play far out wide on either side and aiming to capitalise on the performances of Tom Hamer and Jordan Barnett, who had both previously performed much better when applied as part of a back five.
A fantastic solo effort from Vale number seventeen, Mitch Clarke, further increased the visitors' lead. The 21-year-old, who is currently on loan from Leicester City, turned in from the right, took the ball fast two Oldham defenders and fired a curling effort past an onlooking Ian Lawlor.
Second half
Alan Maybury made two changes at the break with Hamer and Barnett making way for Dylan Fage and Cameron Borthwick-Jackson, with the latter returning from an injury which he picked up against Colchester United early in the season.
It was one of the substitutes who was instrumental in the hosts pulling a goal back, with the aforementioned Fage earning a corner for the Latics. Danny Rowe's effort was met by Dylan Bahamboula who fired an effort towards the goal, but Zak Dearnley made it three goals in as many games as he turned it in from close range.
Oldham had a much better second half than the first, but ultimately, they were not able to find a way to level the scores and they picked up their fifth league loss of the season.
Takeaways
Latics struggle with set-pieces
It was a corner which saw Oldham concede against Carlisle United, and it was the same for the first Port Vale goal today. Ian Lawlor also looked to struggle at times with set-pieces and it gave the visitors opportunities to score goals.
The Latics often became too compact at the back leaving them open to balls across the box, with Vale doing so on a number of occasions.
Wings a danger-point for the hosts
In the first half, Oldham struggled defensively with Tom Hamer and Jordan Barnett acting as full backs. With both being players whose best attributes are seen going forwards, they looked better in previous games where a back five was utilised.
They looked much better when Cameron Borthwick-Jackson replaced Hamer and with Dylan Fage on the left. In future games, should the Latics revert to a back five to try to aid their defensive woes?