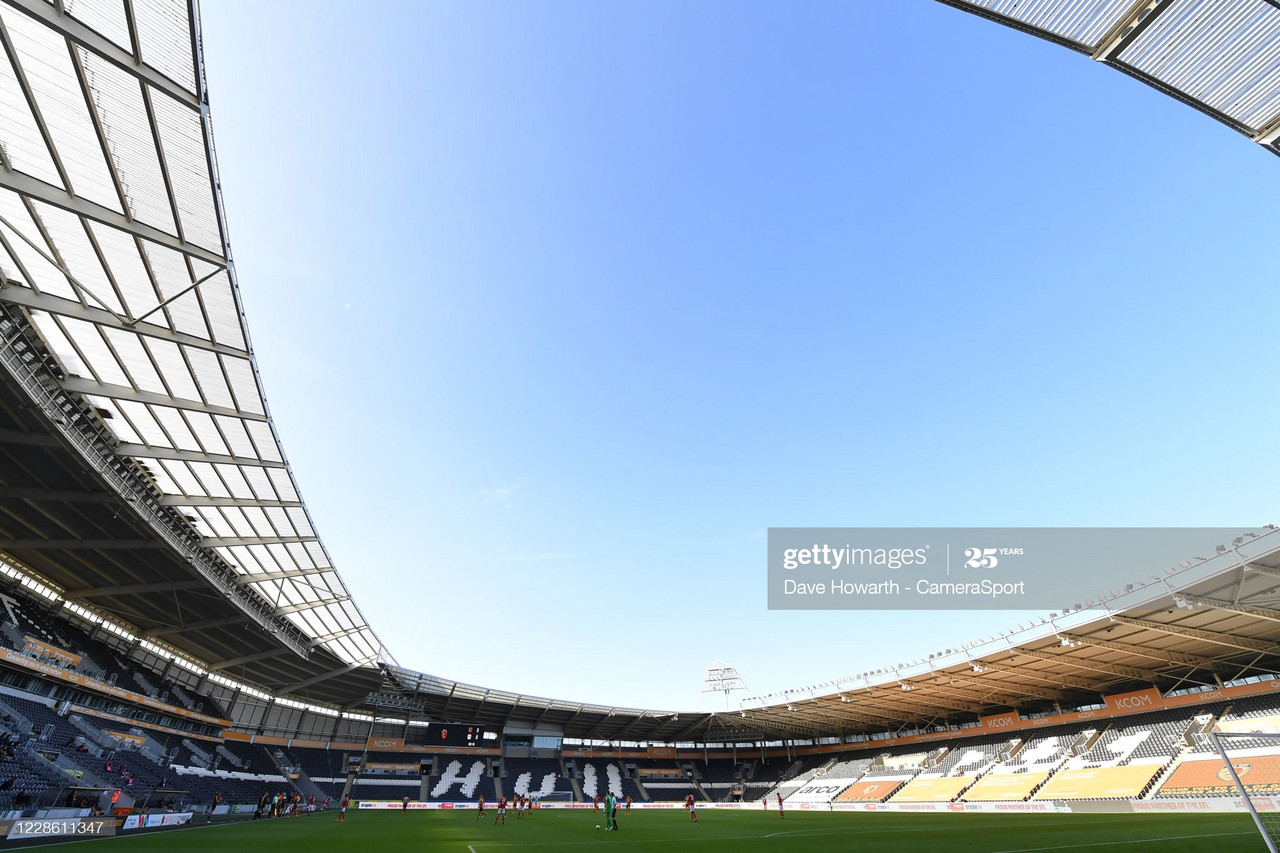 Back in August, the powers that be deemed that non-league clubs (those from Steps 3-6 across England) could start to attend football matches once again. Initially, clubs were allowed to let in 15% of their capacity, rising to 30% at the start of September ready for the majority of clubs to start the season with some fans present.
Case study - North Ferriby FC
One excellent example of where this has worked well for both supporters and the club has been North Ferriby FC of the NCEL (Northern Counties East League) Division One. A Phoenix club that formed after the now defunct North Ferriby United were liquidated and their results expunged due to severe mis-management from the then-owner of the club, they reside in East Yorkshire around 10 miles outside of Hull.
North Ferriby - known as The Villagers - have always had a history of achievement over the last twenty years under their previous guise, winning the FA Vase at Wembley on penalties in the 2014/15 season and reaching the Conference for the 2016/17 season. Their ground holds around 2,200 and during their seasons in the Conference and Conference North, this was often full or close to capacity.
The majority of grounds in Ferriby's league hold around 1,000 spectators, so there was a decision made by the powers that be to ensure consistency across all clubs lower down in the pyramid that spectators would be capped at 300 (30% of most ground's capacities). As a consequence, the Villagers have sold out their last six fixtures through online ticketing as the demand for live football keeps rising in these unprecedented times.
If a ground that can hold 2,000 spectators is safe, why isn't one that holds ten times that?
Now, one doesn't have to have a degree in Astro-Physics - or indeed any subject, for that matter - to make the assumption that if a ground that holds around 2,000 spectators is deemed safe for 300 fans to attend the fixture safely, it should surely be fine for a percentage of a higher capacity ground higher up the football pyramid to be given the green light too.
However, this still is not the case. Media coverage aside, there have been no spectators at higher level football games since March. It also doesn't look like changing any time soon.
The whole hypocrisy of the situation is mind-blowing
The other aspect of this is the pure hypocrisy of the whole situation. Fans go to games to enjoy themselves, and there has been plenty to enjoy at Ferriby recently - especially beating Northwich Victoria in the FA Vase a couple of weeks ago.
October 11, 2020
Fans are pictured here celebrating - as people always will at football. These scenes though suggest that such small stadiums are not as safe as places like the KCOM Stadium - home of Hull City - only a few miles away.
Similar percentage calculations from Ferriby suggest around 3,000 fans would be 'safe' at the KCOM
A 25,000 seater stadium with the same percentage of spectators Ferriby are allowed into the ground would work out to be around 3,000 fans that could watch Hull City play. These spectators would be more spread out, have more space for social distancing and be all together much safer than being at a non-league ground. Bizarrely, the opposite seems to be happening.
To really try and see how the loyal fans feel about this, I spoke to Lee Dolman - life-long Hull City fan who has no interest in going to see other clubs except his own. He told me that he had supported City since 1976, and feels like a part of his life is missing.
"Football is a release from all life's pressures"
"I work hard all week, as do my mates", he said. "Football is a release from all life's pressures, a chance for me to see my mates and enjoy time with my son. I get to have a beer and a laugh".
It is certainly true that many of those fans who have been starved of the opportunity to watch their club in the flesh will be feeling somewhat of a void during the pandemic. Hull City even advertised the opportunity to go to the KCOM Stadium for a hospitality package for their game against Peterborough United - the game, however, had to be watched on a screen in the suite and not through the windows of the boxes, due to current guidance. Mind-boggling, indeed.
"Football really is nothing without the fans and the fans need live football, even more so in these dark times"
"We live and breathe football and are very partisan to Hull City. Football really is nothing without the fans and the fans need live football, even more so in these dark times," Dolman told me - and that is something that all football fans - whatever team they support - can relate to.
Fans must be let in. If they can do it for non-league, they can do it for every club - and it must be soon, before the sport changes irrefutably and irreversibly.