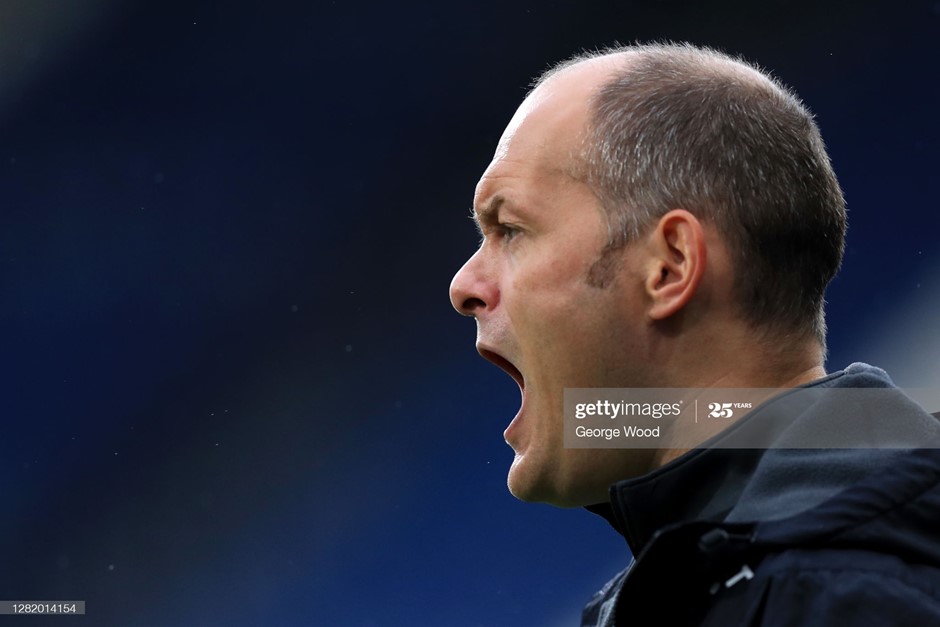 Alex Neil was a happy man as his Preston North End side battled from behind to win 2-1 at Huddersfield Town.
After a third straight win on the road in the Championship, here's what he had to say…
On how they started
It was a poor start from Preston as they fell behind early on, and Neil spoke about the challenges posed by Huddersfield playing a back three instead of a back four and where they could have been better.
"They changed their shape, which was very unlike them," he said. "I expected them to go with the back four. I think what they wanted to do was try and stop our press because that is one of our key attributes, so I had to work out how we were going to play against that.
"And I thought shape wasn't the issue in the first ten minutes, I thought off the ball they lacked aggression."
On how they turned it around
But they came back into the game as the first half wore on, before taking decisive control in the second half with two Alan Browne goals putting them in front.
The North End boss explained: "We needed more runners in behind because I don't think we had enough… We needed to lend the ball to each other a bit more, and I think we did that a hell of a lot better (later).
"All best laid plans can be undone and the players are the key factor; and in the second half they found a way to win the game.
"I think that first goal gave us a massive lift. It gave us a huge amount of confidence to go on and win the game.
"I thought Huddersfield deserved to score and were better the first 10 minutes, and they then caused us problems towards the end although they had 10 men. But that's probably when our best chances came from. I'm really pleased with the result, and really pleased with the performance."
On Alan Browne
The Preston skipper got the two goals, despite being moved from a central berth to a wider role in an early tactical switch, and Neil enthused about his importance to the team.
"He's been an absolute stalwart since I've been at this club," he said. "He's been a key factor in what we've done here.
"My biggest disappointment having to change shape was having to move Alan onto the flank. I didn't want to do that, I wanted to play him in the middle, but I thought he was the best option I had.
"Alan will be my club captain, no questions about that. I just want him to try and get his contract sorted out, so he can be my club captain for a long period of time!"
On Emil Riis
New signing Emil Riis has made an impressive impact in his first two starts for the club this week since joining from Randers in his native Denmark.
Neil said of another good display against Huddersfield: "He caused all sorts of problems. He got (Naby) Sarr sent off, he hit the bar, he created a lot of the opportunities that we had, he got away from people.
"What he can do is take it in, he's strong, he can beat people. He can take it, go and run. He's such a weapon to have.
"Every successful team that I've had, I've had a centre forward like that. We have been searching for somebody to do that. Emil has given me that different option, and I think he's been excellent."
On Paul Gallagher
First-team coach Frankie McAvoy missed the trip to the John Smith's Stadium as he was self-isolating, with Neil choosing to give midfielder Paul Gallagher the chance to take on a coaching role for the day with Tom Bayliss instead among the substitutes.
Neil said: "Gally is good as gold. Gally's an experienced player and I'm not playing him as much, which is difficult for him because he wants to play. Frankie obviously should have been here and, if he had, he (Gallagher) would have been in the squad.
"He already started working over a year ago with the under 16s and he's been doing that well. I just thought it was a great opportunity for him today to see what it's like in the first team. It'll be great experience for him."