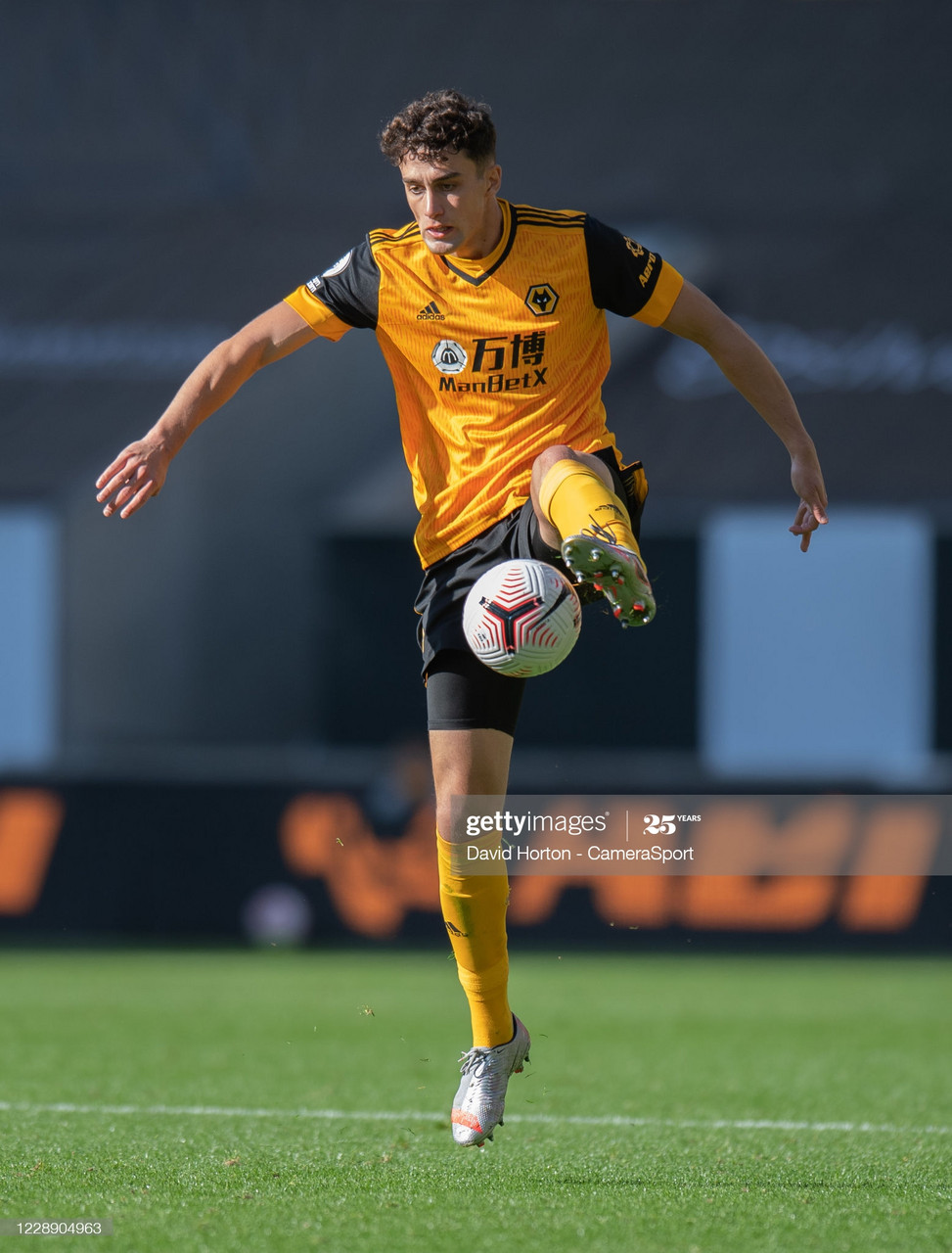 Wolverhampton Wanderers will be looking to keep their momentum going in the Premier League against Newcastle United at Molineux after their best five-game start to a top-flight season (W3/L2/D0) since 1979/80.
With Newcastle's first-choice goalkeeper injured and both sides stacked with attacking firepower, the result may be determined by the performance of the hosts' defence. Who will make it into Wolves boss Nuno Espirito Santo's starting XI this weekend?
The opposition
Newcastle have not had an awful start to the season (W2/L2/D1) and the two sides are equal on goal difference (-2), but while the salience of Wolves' only recent thrashing (a 4-0 loss away to West Ham) is fast decreasing in light of an international break and back-to-back victories since then, Newcastle's is still fresh in the memory.
The confidence levels of Steve Bruce's side will be interesting to keep an eye on, as they are still reeling from a total capitulation against Manchester United at St James' Park, which saw them throw away a valuable point from what could have been a 1-1 draw, with goals conceded in the 86th, 90th and 96th minutes.
Despite some tactical experimentation and trials of 4-2-3-1, 5-4-1 and 4-1-4-1 formations by Bruce in recent weeks, Newcastle seem most settled in a traditional 4-4-2 setup. With the team in desperate need of stability after their hammering last time out, it would make sense for the 4-4-2 to be used.
Bruce knows that his side will be weaker at the back than he would like. Star goalkeeper Martin Dubravka (ankle) is sidelined and substitute 'keeper Karl Darlow is an injury doubt due to muscular bruising. If he does play, it is unlikely that he will be at the peak of his powers.
As a result, the possibility of keeping a clean sheet is almost nil and Newcastle will simply have to rely on scoring more goals than Wolves. Their attack contains some dangerous individual talents, particularly wingers Allan Saint-Maximin and Miguel Almiron and strikers Callum Wilson and Joelinton, while Jonjo Shelvey providing a goalscoring threat from the centre of midfield.
Tactics and formation
Newcastle will likely present a very different challenge to the one Wolves faced at Elland Road on Monday. Newcastle have nothing like the degree of fitness, organisation and tactical maturity of Leeds, but in their attack they have a number of tools at their disposal.
To counter this, Wolves must look to cut off the service to the strikers and wingers in the first instance, to prevent a quick break by Saint-Maximin or Almiron, then attempt to isolate them and cut off passing options once the ball is fed through to them.
Nuno will likely send his team out in a 3-4-3 (which will probably look like either a 5-2-3 or a 5-2-1-2 on the pitch). Countering the pace of Saint-Maximin and Almiron will be the key objective of the Wolves wing-backs, while the three forwards will likely be instructed to stay high to present a constant threat to Newcastle's backline, preventing any of their defenders from going forwards by making it clear that any gaps left behind the defence will be exploited.
With the Newcastle full-backs either dissuaded from going forwards or marked by the Wolves wingers, the only feasible passing options if the Newcastle wingers progress the ball deep into the Wolves half will be to one of the strikers or to a central midfielder. Wolves, with superior numbers in defensive positions, should be able to easily negate any threat from these positions.
Wolves' back three will likely be comprised of Willy Boly, Conor Coady and Max Kilman. Boly and Coady are nailed-down starters when fit, and Kilman has put in such impressive performances over the previous two games against Fulham and Leeds that he has made himself a vital component of the Wolves defence. Arguably Wolves' most impressive defender in both, Kilman simply can't be left on the bench.
With Kilman laying a solid claim to the starting left centre-back position, Nuno has a selection dilemma at left wing-back. Romain Saiss could play out of position there as he has done admirably in the previous two matches; Fernando Marcal could start there having returned to fitness following a calf problem, or Rayan Ait-Nouri could be handed his debut.
Given that Marcal has only recently returned from injury and that the left wing-back will have the unenviable task of keeping Saint-Maximin quiet, it is unlikely that Marcal will start, though he could make a cameo appearance from the bench later on as he did against Leeds.
The pace of Ait-Nouri will be certainly be a tempting option but introducing such a young player so soon after his move could be problematic. Ait-Nouri has had few chances to train alongside all of his new team-mates as a result of his late transfer and the international break which quickly followed it. As a result, his chemistry with the rest of the squad is likely not quite there yet, setting the stage for a potential misunderstanding and moment of confusion - one which Saint-Maximin would all too gladly exploit.
Not a manager known for taking unnecessary risks, Nuno will likely choose Saiss at left wing-back again due to his experience and proven defensive capabilities, as well as for his excellent performance against Leeds - Saiss does not deserve to be dropped from the starting XI after how well he played.
At right wing-back, Nelson Semedo is the natural starting choice. Given that his defensive capabilities have been honed through one-on-one or outnumbering situations at Barcelona for the past few seasons due to Lionel Messi's poor defensive work rate, Semedo should have all the skills needed to neutralise the attacking threat of Almiron.
In central midfield, Leander Dendoncker is the key to Wolves' success due to his aggression and physicality, and his ability to do the dirty work disrupting opposition play and allow his midfield partner to conduct Wolves' attacks.
Both Ruben Neves and Joao Moutinho are deserving of starting against Newcastle, but Neves seems the more likely. With the back three, wing-backs and Dendoncker covering Wolves' defensive duties, the second central midfielder will be free to go high up the pitch behind the three forwards.
As Neves has already proven himself capable of this in Wolves' 2017/18 Championship-winning campaign but had precious few opportunities to do so since, it seems likely that Nuno would give his original wonderkid from Porto the chance to play in that same role again.
Wolves' forwards will likely rotate frequently between a flat front three and a setup with two strikers backed up by a central attacking midfielder, as they have done so far through the opening games of the current campaign, with each player comfortable to at least temporarily occupy each position and combine centrally with either or both of his strike partners to create scoring opportunities.
This strategy, of playing a trio of narrow, rotating forwards, does not suit Adama Traore's style of play at all but it suits his colleagues, so a front three of Daniel Podence, Raul Jimenez and Pedro Neto seems the most likely, with Traore coming off the bench midway through the second half and triggering a shift to a more flat, rigid and convential front three.
As always in the league, Rui Patricio is expected to start in goal.
Predicted line-up: 3-4-3:
Patricio; Boly, Coady, Kilman; Semedo, Neves, Dendoncker, Saiss; Podence, Jimenez, Neto.
Prediction
Newcastle do not play complicated football, but the attacking assets they have are lethal. If Steve Bruce is sensible, he should instruct his players to sit back and absorb any attacks from Wolves before drawing the Wolves back three and wingbacks higher up the pitch, opening a space in behind them which could be exploited by the wingers. Hitting Wolves hard and fast on the counter could be Newcastle's easiest route to scoring a goal.
With Dubravka out injured, Wolves have a golden opportunity to score a few goals without much of a reply, fixing the poor goal difference left over from the heavy defeats to West Ham and Manchester City.
The most important things Wolves will need to do to ensure this will be to cut the passing lanes involving the Newcastle wingers, and to attack as frequently as possible - in Neto, Podence and Traore Wolves have an obvious pace advantage over the Newcastle defenders, which should be exploited fully. Given the efficiency of the Wolves forwards in scoring at least one goal in games with limited chances so far, logic dictates that an increased number of chances should lead to an increased number of shots, which in turn should lead to more Wolves goals.
Wolves ought to win this match, and another heavy defeat for Newcastle is definitely a possibility.