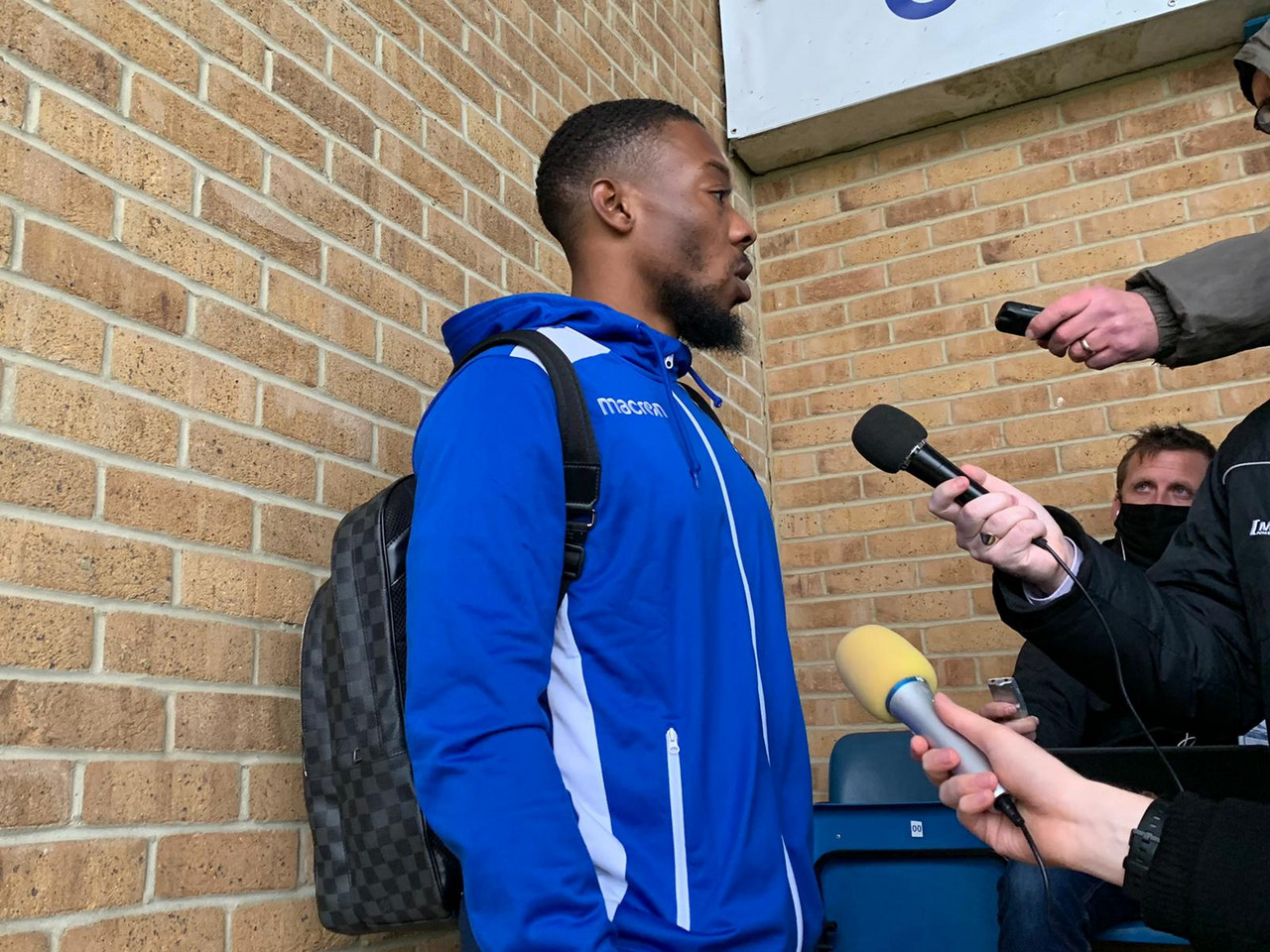 Fleetwood Town came out on top against Gillingham in the two's EFL League One encounter on Saturday afternoon, despite the Gills dominating for large periods of the match.
Strikes from Paddy Madden and Ched Evans secured the win for the visitors, and Town manager Joey Barton will be more than pleased with his team's result.
After full-time, stand-in Gillingham captain Ryan Jackson faced the press. Here are five of his key quotes following the game.
On his side's missed chances
"There were a lot of positive performances today. We were very dominant in the first-half. We had some good chances; we put one of those away and it is a different game. Goals change games and we did not take our chances today."
Gillingham may have lost the game, but their performance was an improvement on their midweek showing against Portsmouth.
They did indeed dominate most of the first half and wasted good chances – Dominic Samuel and John Akinde in particular.
The Gills did create plenty, however. If they keep doing that, they will be OK.
On the youth of the Gills side
"We are a young group, still gelling and understanding. There are a few players coming in and out with injuries as well but there are positives."
Gillingham have one of the youngest squads in the league. Their oldest centre-half is 22, their midfield partnership on Saturday consisted of two 20-year-olds and their captain is 25.
Though youth brings energy and dynamism, it also brings inexperience and inconsistency. There have also been a few injuries in the squad, and having 15 new signings this year is no mean feat, but manager Steve Evans will be hoping his side gels properly sooner rather than later.
On maintaining a positive outlook
"You have to take the good and bad of the game, analyse it and try and do better next time. There were some more positives today building on from the last two results, so if we can work on that and keep it nice and solid too, we should get a good result next week."
Although Gillingham have now lost 2-0 three times in a row, the performances have been better each time.
They were terrible against MK Dons last Saturday, better against Portsmouth in midweek, and much better against Fleetwood at the weekend. Evans will want to take the positives from the performances rather than the negatives of the results, and he will be expecting his side to improve further against a tough Ipswich Town team on Tuesday.
On the team morale
"We have to dust ourselves down. It is a tough period. We have to show a lot of character, but I believe in the boys, everyone believes in each other and we will obviously stick together. That is all we can do."
The main thing that has been highlighted of Gillingham's new squad is the bond between the players.
Numerous players have spoken about how they all get on, and the banter is public, with the teammates often joking with each other on social media.
It is clear the team is together off the pitch, and that will help to keep morale high.
On the game going ahead despite Fleetwood playing a COVID-infested Accrington Stanley
"We get told we are playing on the day and all the protocols are taken care of by the sport scientists. It is not really up to us. You have to trust them. We just prepare for every game as normal unless they tell us otherwise."
Gillingham manager Steve Evans was fuming with Fleetwood and the EFL after the game. Despite Town facing a now-COVID-riddled Accrington Stanley on Tuesday night, the game went ahead on Saturday with no Fleetwood tests.
Jackson was a little more reluctant to open up, but did admit he and the rest of the side put their full trust in those above them to make the decisions.