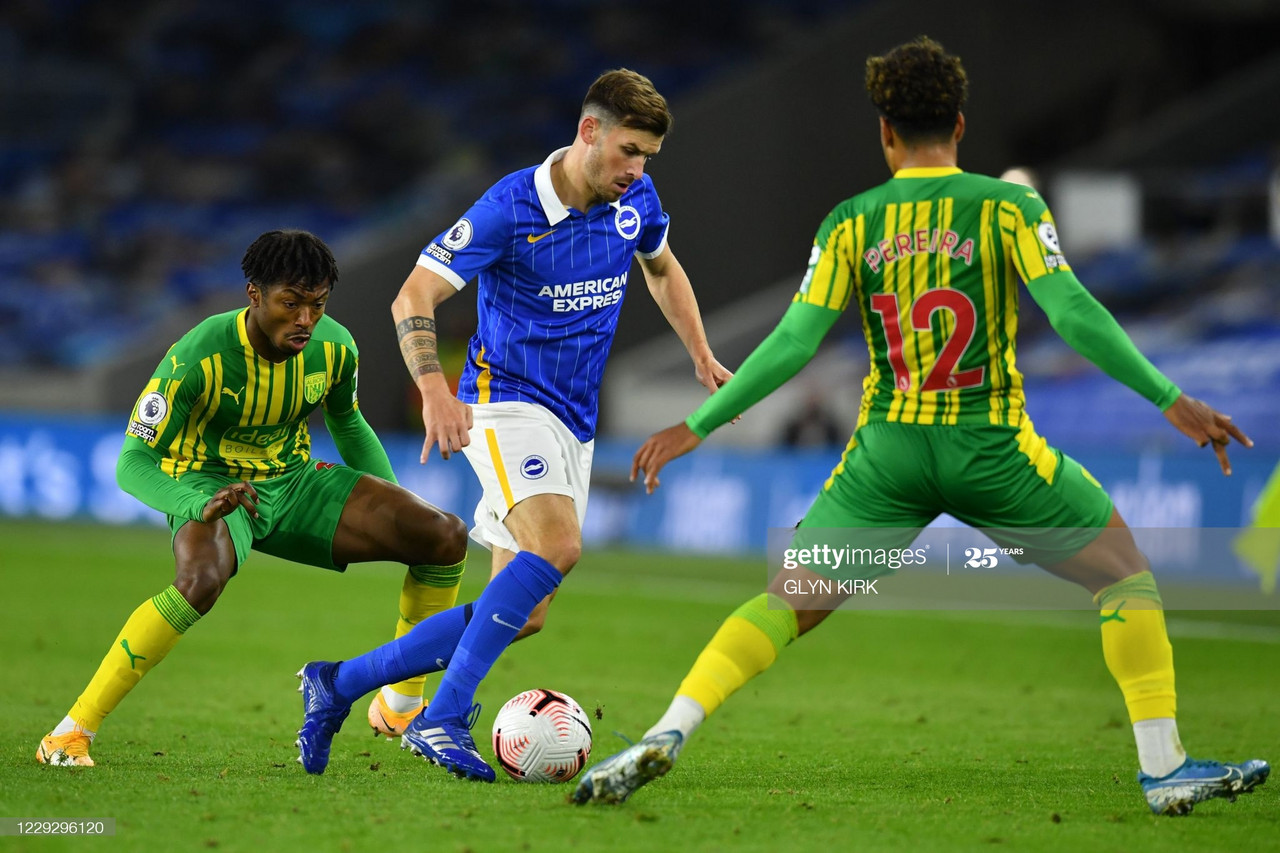 Match ends
Baggies looking the likelier
West Brom chance
Three minutes of extra time
Brighton pressing for a winner
West Brom substituton
West Brom equalize!
Brighton final change
Brighton yellow card
Baggies close to levelling!
Brighton second substitution
Baggies creating more chances
West Brom growing into the game
Double change for West Brom
Brighton substitution
Play slowed down
West Brom already off to a better start
Halftime
One minute of extra time
Lamptey yellow card
Brighton take the lead!
West Brom chance?
Trossard dominating
Trossard has a go!
Burn getting involved
Goal disallowed!
Brighton on the front foot
West Brom with the first chance!
Brighton & Hove Albion line-up
West Bromwich Albion line-up
That's all for now!
How to watch
Potter wants to see more from his side
Bilic looking to improve on last outing
Brighton & Hove Albion team news
West Bromwich Albion team news
Predicted line-ups
West Brom seeking first victory of season
Brighton looking to snap three-match winless run
Brighton & Hove Albion vs West Bromwich Albion LIVE Score and Stream