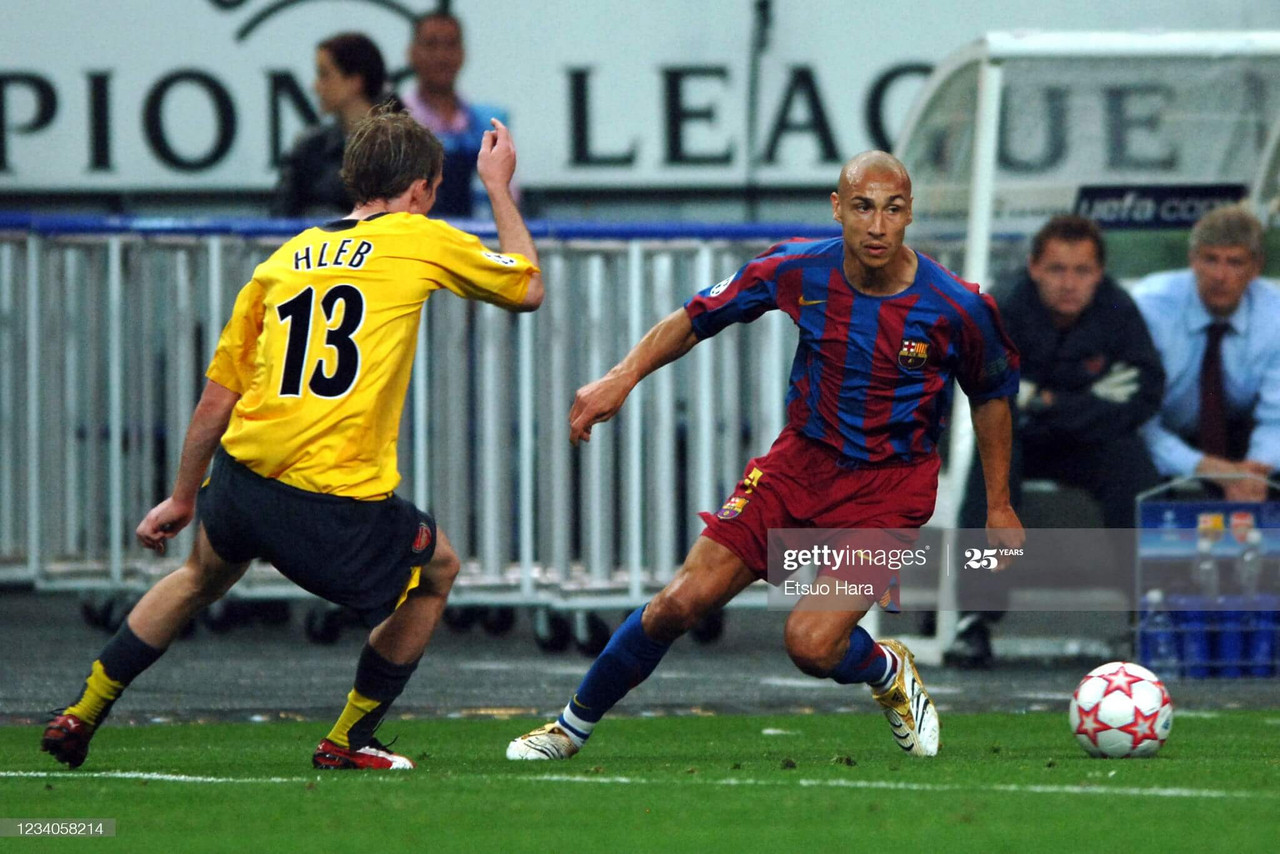 "I regretted leaving Arsenal as soon as it happened."
Alex Hleb was a Gunner between 2005 and 2008 and his performances earned him a big move to Barcelona to play under Pep Guardiola, but it was a move that Hleb later regretted.
The Belarusian played 130 times for Arsenal, under the stewardship of Arsene Wenger, who proved to be a great influence and mentor and ultimately making him question his decision to leave North London.
"Many years later and I still think about it," Hleb said. "I don't understand. To this day I still don't understand what happened or why I made the decision.
Why I left, I don't understand. Barca, of course, were the best team at the time and everybody wants something to try but really I was 100 per cent happy at Arsenal.
I cried when I talked to Arsene. We talked in the holiday before I left and he told me he wanted to keep me and I was important. I cried. I didn't know what to do in that moment.
"This is not a situation where Guardiola didn't trust me or something like that. No, this is only my mistake. At Arsenal I was happy, you know? When you're happy in the team, you need to stay."
Hleb only played 36 times for the Catalan giants, in a spell plagued by injury, and saw him spend time out on loan, including at clubs Birmingham, Stuttgart and Wolfsburg.
He eventually left Spain to join a second division Russian side on a free transfer, Hleb has now retired after short spells at; BATE Borisov, Konyasporand Isloch, ending his career in his home country of Belarus.
"Of course [I still think about my career]. When you're young you think you have so many years but it's really like one moment. It's really quick. My children now ask me about [my career] and you explain your emotions and it's nice, it's very nice."
"Losing the Champions League was pure heartbreak."
The 2006 Champions League final was contested between Arsenal and Barcelona, but the game was always going to be an uphill battle, following an early Jens Lehmann red card.
"I knew I was in the team one day before the game," he said. "We had a good team and everybody wanted to play, of course. It was special. Everybody was nervous, it's normal. We were nervous, but with something [extra], you know?

It was still 0-0 [after the red card] and we wanted to fight and give our best. We didn't think about the situation.
We understood that everybody would have to do a little bit more because we had one player less. After we scored, Sol Campbell with that fantastic goal, there was so much power in that moment. We needed to fight to the end to try and win.
Arsenal went on to lose 2-1, and haven't reached a Champions League final again since. Wenger has recently revealed that the defeat was his biggest regret in his career, Arsenal went on a great run that year beating both Juventus and Real Madrid on their path to the final.

"You feel nothing [after the final whistle], you want to forget it all. So many friends called me and wanted to support me and offer something good to say, but I didn't want to hear it. I think that feeling lasted for three or four days."
Source - www.arsenal.com