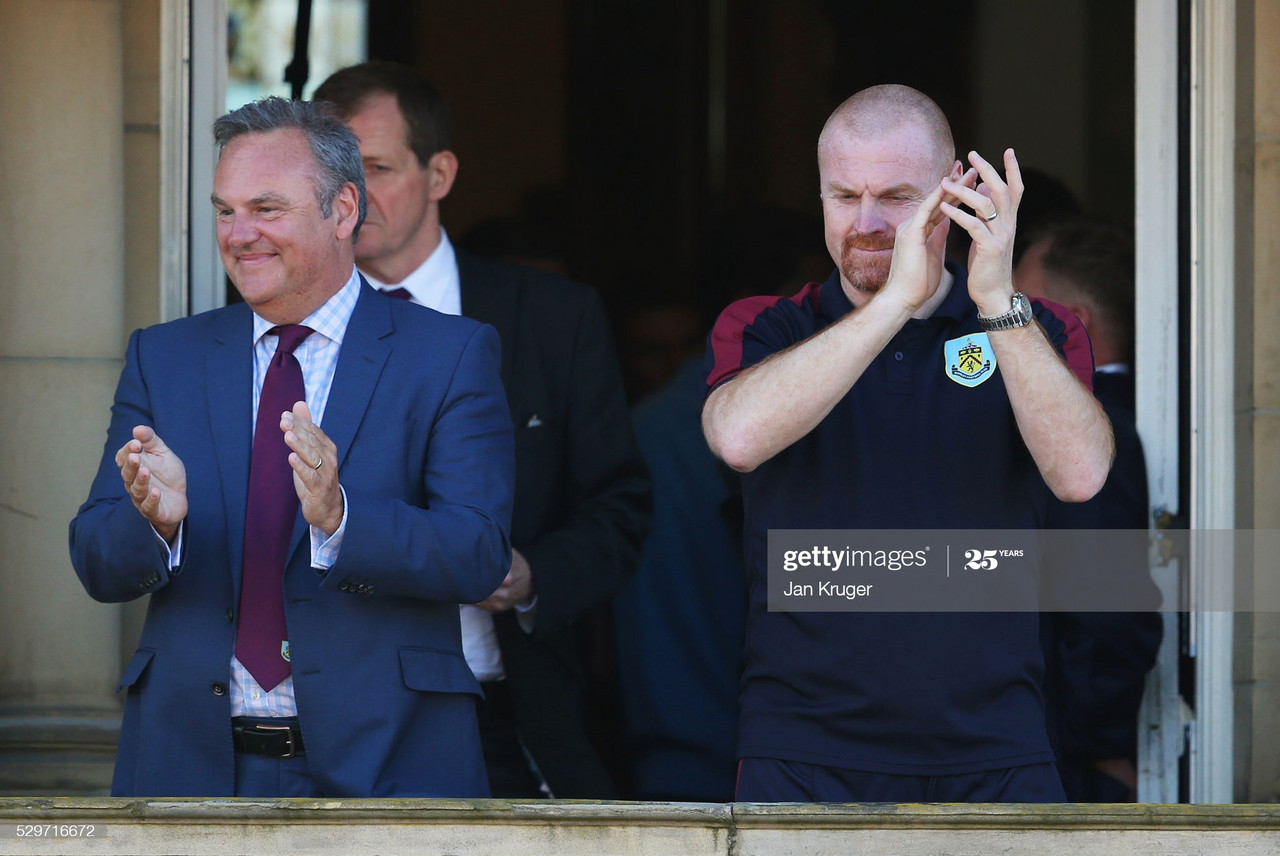 Burnley chairman Mike Garlick is in talks over a potential takeover deal from British lawyer Chris Farnell and Egyptian businessman Mohamed El Kashashy. The Clarets are in need of some investment but this might not be the best way to go about getting it.
The partnership of Farnell and El Kashashy would be worth an estimated £200-million. That valuation is rather miniscule in Premier League terms.
Based on the value of last season's top-flight owners, El Kashashy would be the 17th most lucrative owner in the division, as reported by 90min.com. But it is a substantial increase on Garlick's £62-million worth is worth remembering that this £200-million figure has almost no baring on the transfer market.
Of course, a wealthier backer can support bigger demands. It might mean that Burnley can smash their £15-million transfer record and start chasing £25-million players. It certainly wouldn't make them a financial superpower. The issue, however, comes with the background of the personnel.
Dodgy dealer
Farnell's track record with EFL clubs has been nothing short of disastrous. His past involvements have caused disaster with Bolton Wanderers, Charlton Athletic and Bury. The ins and outs of the man are complex but, in short, his name sends shivers down the spine of the aforementioned football clubs.
Burnley would be better off in the Championship as a financially healthy club than a Premier League club in the hands of charlatans. Farnell's financial mistakes at Charlton have now been deemed to be accidental but the fact that controversy seems to follow him is not a good sign.
Money man
El Kashashy is a global businessman who has previously worked for Coca Cola and P&G, as reported in the Burnley Express. He now makes his money by the selling of food in many countries.
The Egyptian had an interview in 2014 with The National and he talks openly about his lifestyle. But there isn't a mention of an interest in sport of any kind.
His hobbies? "Swimming and after that listening to music," El Kashashy said.
Favourite thing to do at the weekend? "Waking up very early and going for a morning stroll along the beach."
Not every football owner has to be a football fan, of course, but it helps when a shareholder understands what a football club means to supporters and communities. If they don't, there is a danger that they treat this challenge like any other business. Owning a football club isn't simply any other business.
A Big Decision
Garlick is a man who has always had Burnley's best interests at heart. His pragmatic judgement has always been to ensure the long-term sustainability of the club. Reputable journalist Chris Boden has claimed that the necessary money is ready and available so that should ease some concerns.
Fans have been very critical of Garlick over the years but they knew that he was a man with a clean record. The chairman has received all kinds of abuse from certain sections of Burnley fans; many were vehemently declaring for Garlick to leave the club.
Suddenly, there is a lot of cold feet over this proposed deal as the club moves into new hands. The grass isn't always greener; a football club with tight financial restraints is still a football club.
This move could finally push the Clarets forward after years of battling against the odds. It could also leave them in a whole heap of trouble off-the-pitch. Only time will tell.