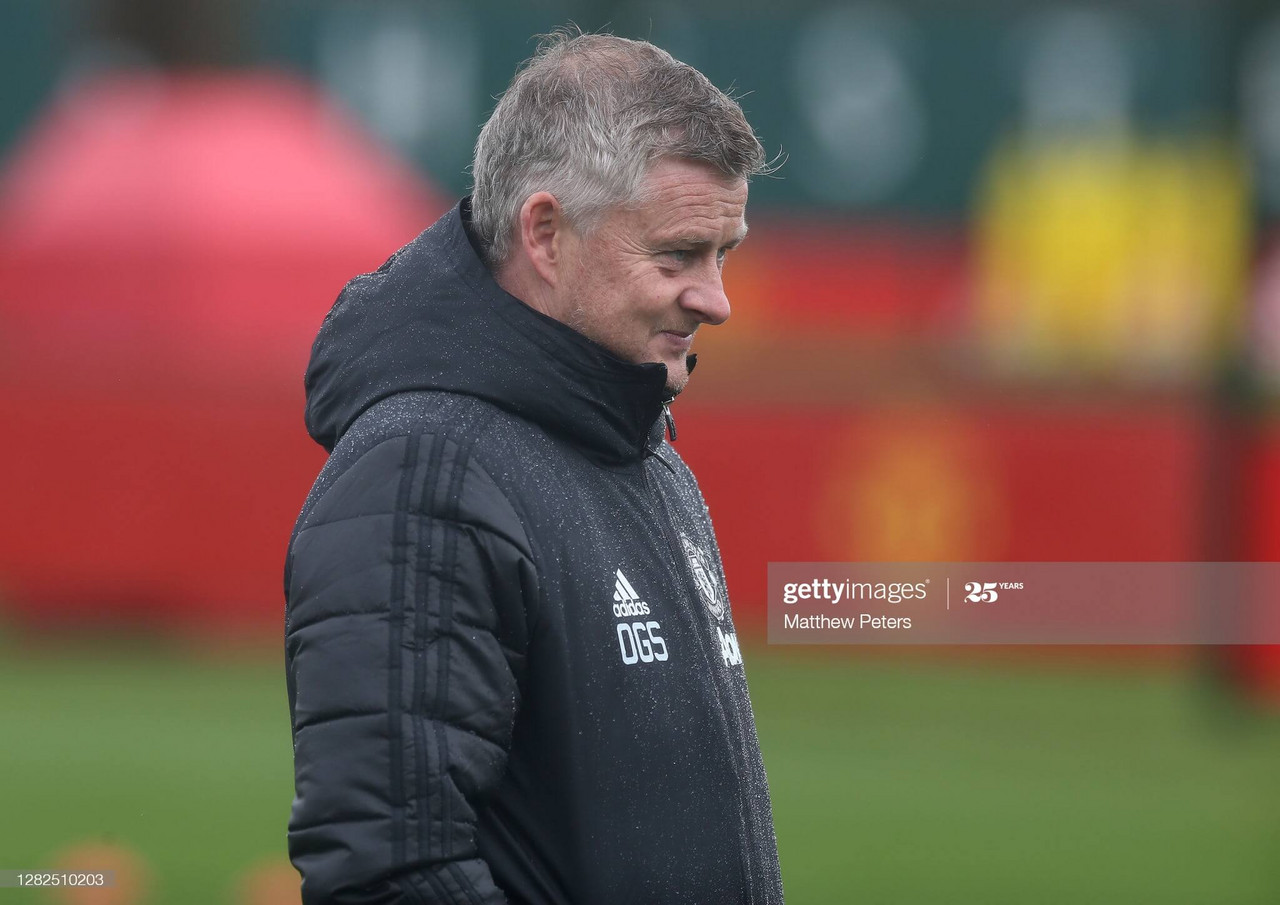 Ole Gunnar Solskjaer will take charge of his 100th match in charge of Manchester United on Sunday when his side welcome Arsenal to Old Trafford in the Premier League. Solskjaer's side are unbeaten in their last four games in all competitions, winning three of them.
Solskjaer previewed Sunday's match against Arsenal and also spoke about Paul Pogba and the reaction of his players since that scarring defeat to Tottenham Hotspur a few weeks ago.
On his 100th game in charge
Solskjaer has been at the helm for almost two years, having been appointed - initially on a temporary basis - in December 2018. Arsenal's visit to Manchester signifies his 100th game in charge and he admitted that the previous 99 have gone by so quickly.
"I'm surprised it's 100 games," Solskjaer said. "It's gone really quickly even though a lot has happened, so let's hope I can celebrate No.100 with a good performance and a good result. I've enjoyed it so far."
Solskjaer, however, is yet to beat Arsenal in the league, with two draws and two victories for the London club in the last four meetings. "Arsenal is always going to be difficult because they area a very good team with a good manager who has got some great ideas on how football should be played and I'm looking forward to it," he added.
"Any manager would need some time to put in his principles," Solskjaer said of Mikel Arteta's 10-month reign at Arsenal so far. "He's already won a trophy with them and you can see what he's doing, you can see he's got his own ideas and that he's worked under a top manager before. When you're at the start of your career as a manager and you can start winning already it's a great foundation to build from. They have really found a manager who wants the best for the club."
On the United-Arsenal rivalry
Solskjaer has experienced the United-Arsenal rivalry both on the touchline as well as on the pitch. "When I played it was between us and Arsenal to win the league," Solskjaer reminisced. "That was a very fierce rivalry. There are all sorts of stories about what happened. The passion, the excitement and the importance of those games - we knew if we beat Arsenal and we took six points off them then we would win the league and vice versa."
That is in stark contrast to the current day where Arsenal are without a league title since 2004 and United since 2013. At the moment, the two clubs are further down the Premier League pecking order behind Liverpool and Manchester City. The United manager is more concerned about "putting points on the board" as they try to finish higher than third place for the first time in three seasons.
For the game against Arsenal, United will be without Alex Telles, who is isolating having contracted coronavirus, but everyone else is available for selection.
On another outing of new system
United played with a midfield diamond and a split forward duo in their emphatic win over RB Leipzig in the Champions League during the week, and Solskjaer could deploy the system again after it managed to accommodate players in more effective positions, with Pogba being particularly singled out for praise.
"It's different demands in different systems but it's still the same principles," Solskjaer said. "Paul can do everything on a football pitch, more or less. He played really well and did impact the game [against Leipzig] - we love to see him driving forward and affecting the game. It is now about getting fitness and sharpness back, and the fitter he is the more he can do."
The depth in United's squad allows Solskjaer to mix-up his starting lineup and choose a system to suit and the United manager believes that the squad he is building is starting to look like one befitting of the club.
"At the moment, we are looking like a United squad. I've got opportunities, competition for places and any successful team in the modern era have had the option to rest players, to rotate and that is probably the only way you can last in this most intense league in the world and also with the Champions League - you want to go for the trophies."
On reaction to Spurs defeat
It is still less than a month since United shipped six goals to Tottenham but since that game United are unbeaten. Solskjaer insisted that there needed to be a reaction after such a humiliating result. "I think any result as brutal as 6-1 would have to get a response," he said.
"Of course, it has been dealt with internally, we've tweaked a couple of things, got players fit and I think the manner of the defeat wasn't something we should ever have to be confronted with again. Things happen in football and the response has been fantastic and that's what I am concerned about because we wanted to finish that off as soon as we could and move forward."