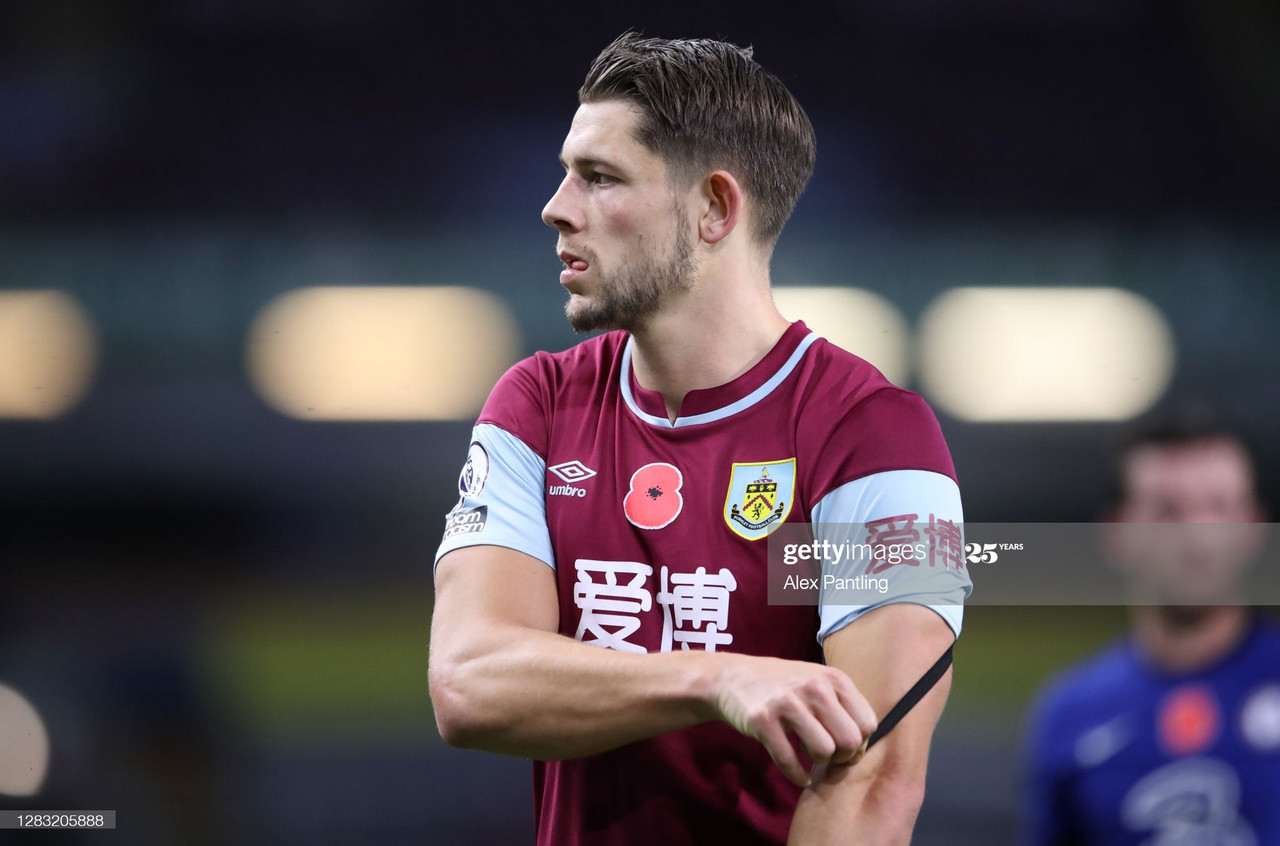 Hands up, who thought that Burnley would overturn a Chelsea team that had received over £200-million in summer investment? If your hand is up, you are a liar or you need to reassess your expectations.
It hasn't been a happy Halloween for the Clarets. Frank Lampard was criticised in some quarters for his negative setup against Manchester United, last Saturday, but the Chelsea boss released the shackles from his players at Turf Moor.
Jorginho was dropped to the bench in favour of Hakim Ziyech. The back-five became a back-four with Reece James and Ben Chilwell bombing forward like wingers. Lampard's selection was the most forward thinking that he has been, this season, and perhaps that caught Burnley by surprise.
Lampard has been reluctant to unleash his attacking arsenal in the Premier League and Burnley were the unfortunate victims of their attacking efficiency. When this team fully get into their stride, they will take some stopping.
A tough afternoon
Chelsea controlled the opening 45 minutes but they didn't have a clear chance. Ziyech scored from a shot that went through a rack of bodies, leaving Nick Pope flat footed.
The big difference between this game and the Tottenham Hotspur game was that Chelsea played without any caution. They piled men forward. Burnley struggled to get out.
Chelsea, like Spurs, didn't actually create a clear opportunity in the opening 45 minutes. Ziyech squeezed a shot between a rack of bodies. That could easily have happened against Tottenham but James Tarkowski and Kevin Long managed to get a block on several shots on Monday night.
Ashley Barnes and Chris Wood threw their weight around a little more against Jose Mourinho's central defenders but, other than that, Burnley prevented both top-six opponents from having a clear first-half opportunity. The only reason why people were critical of the performance before the break was because of the Ziyech goal.
After the interval, Burnley upped the ante and Dyche replaced the ineffective Dale Stephens with Jay Rodriguez. The game swung in favour of the Clarets. Chelsea were pinned in their own half and Burnley were having the lion's share of possession.
That momentum quickly shifted, however, when Burnley fell asleep on a Ziyech corner at the other end. Kurt Zouma was perplexingly left unmarked in the box and the big defender slammed a header into the back of the net. Done on a set-piece. That will have annoyed Dyche.
Corner crisis
Last week, Burnley deserved a point against Tottenham but they conceded a goal from a corner kick. Harry Kane won the first ball and Heung-min Son reacted quickly to turn the ball in from the second ball. Burnley pride themselves on getting the basics right and defending set-pieces falls under that remit.
At 2-0, the momentum that had swung in Burnley's favour simply collapsed. In the blink of an eye, the game was done. Dyche often talks about fine margins in matches and that line of dialogue was very pertinent here.
It is bitterly disappointing that Burnley have lost two matches against top-level opponents on set-pieces. This is where they are supposed to be on a level playing field. Their players are big and physically dominating. Training ground work is needed.
After the game, though, the doom spreading Burnley fans were out in full force. The players might as well give up now, apparently. All hope is lost. Utter rubbish!
Perspective
This Burnley squad is full of experience and full of characters. The manager has the complete backing of the players, the fans and the boardroom. This isn't the case everywhere else.
Sheffield United are finding it very tough in their second season. Fulham and West Bromwich Albion look very under equipped and they are badly lacking in necessary top-flight knowhow. It is much tougher to know how these teams will respond to sustained periods of adversity. Burnley have been here before so they know how to do it.
Elsewhere, Newcastle United seem to be picking up the occasional point but they have been very, very fortunate. Karl Darlow has been overworked in a number of matches and their attacking output seems to lack a coherent and sustainable plan. Give the ball to Allan Saint-Maximin or hope for a defensive mistake.
Brighton & Hove Albion have won a lot of plaudits for their style of play but Graham Potter's setup leaves them incredibly vulnerable at the back. Their lack of attacking efficiency is leaving them in a difficult situation. There is only so many times that you can be unfortunate before the coaches have to acknowledge problems.
Burnley have been here before. It's no secret that Dyche's football can leave a lot to be desired. When the team lose, it can be doubly bad for the supporters. Perhaps that's why there is often an overreaction to a defeat from certain fans of the club. A defeat can feel like two defeats!
If a team loses having played an attractive brand of football, the consensus is usually more kind. Viewers come away from the match with a level of satisfaction. Brighton's performances against Chelsea and Man United spring to mind. Two defeats but plenty of plaudits. Nonetheless, a defeat is a defeat.
Crystal Palace fans can empathise with Burnley in a sense. Their frustrations are exacerbated after defeats because their setup can also appear to be rather negative. The Eagles were awful at the end of the 2019-20 season but they had already beaten the drop.
Keeping calm
Most teams build momentum and also find themselves in a rut; it is those that remain calm in the difficult moments that remain in the division. It's a good job that the mindset of the Burnley squad will not be comparable to the mindset of certain fans on social media, that's for sure!
There are four or five clubs who believe they are destined for the drop. Only three teams can go down! In these uncertain times, it's pointless trying to predict what's going to happen next week, never mind in seven months time. Keep calm and carry on!