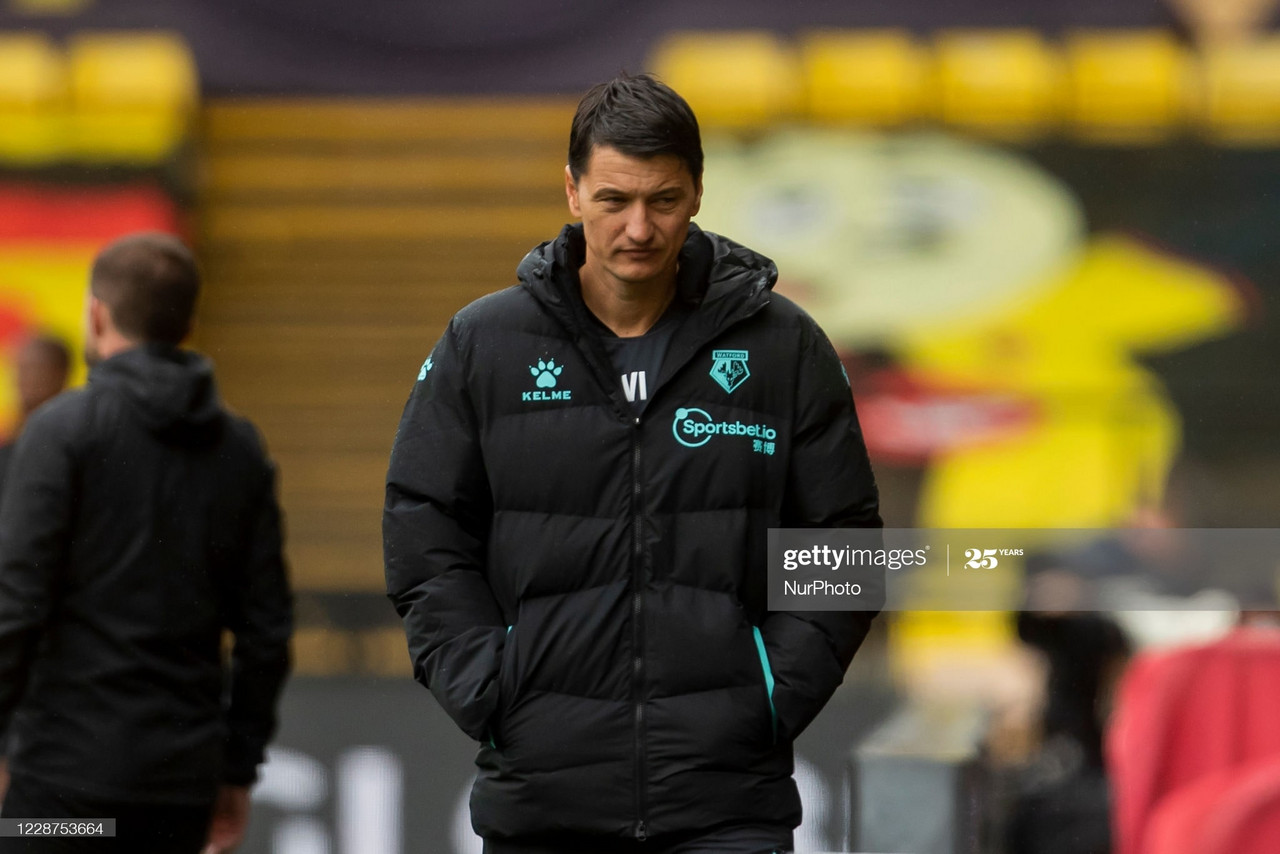 Watford fell to a disappointing defeat away at Barnsley on Saturday, a third match in a row without picking up a win.
They failed to register a single shot on target as Alex Mowatt's early strike condemned them to a poor 1-0 defeat, leaving manager Vladimir Ivic concerned.
On current form
After draws with Bournemouth and, far more disappointingly, a tie with Wycombe Wanderers in their previous two games, this defeat rounded off a week to forget for Watford and Ivic.
The Serb said: "We are concerned. We understand that it's not good for anyone. In the previous two games we had a result. Today we were behind from the beginning.
"We created some opportunities to score the goal but without the shot on target. We had three or four good opportunities to score one goal but we didn't do it, and because of that we are disappointed."
On the winning goal
The winner came from a long-distance strike from Mowatt just six minutes into the game, after Watford lost possession playing out in their own half.
"It's the beginning of the game," said Ivic. "We did a mistake and the guy from Barnsley scored a fantastic goal. It was some kind of mistake and they will punish you if you do it."
On making such a slow start, he added: "We need to think about how we start the game better because it's not the first game where we are passive from the beginning. It's happened in some previous games and we need to work and improve this."
On confidence
The manager wants his team to play from the back and have shown the ability to play that way in what, until the past week, had been a good start to the season. He admits they must get better at it after it proved their undoing for the only goal.
"We must improve. We must work harder and better in our build-up because we can do it," Ivic said.
"It is just confidence. We maybe started this game without confidence and it created some mistakes. There were two or three mistakes in the first 15-20 minutes and they punish us with a goal."
On goals
Watford's good start to the season was based on a good defence rather than a prolific attack, and this third blank of the season didn't even feature an effort on goal.
Ismaila Sarr and Joao Pedro have been paired up front in five of the past seven matches but struggled to create openings at Oakwell, while the best opportunities fell to Tom Cleverley and Ben Wilmot who both should have scored.
Ivic said: "In the first half and the second half we had some good opportunities, good crosses, but we didn't do the right movement. This is something that is not good and we need to improve it."
On the system
Watford have played three at the back this season, mostly in a 3-5-2 formation, although in the second half here they brought on the returning Andre Gray and switched to a 4-3-3.
Supporters have been calling for an extra attacking threat and Ivic will have the tools at his disposal when Troy Deeney joins Gray in returning from injury. The boss says a change in system may come, but insists it is the most effective for his team at the moment.
Asked about a change in formation, he said: "Maybe, but at the moment we have the players for this system. We need to improve our game with this system. To change the system is something you can do but I try to play with the players for the system that I have."