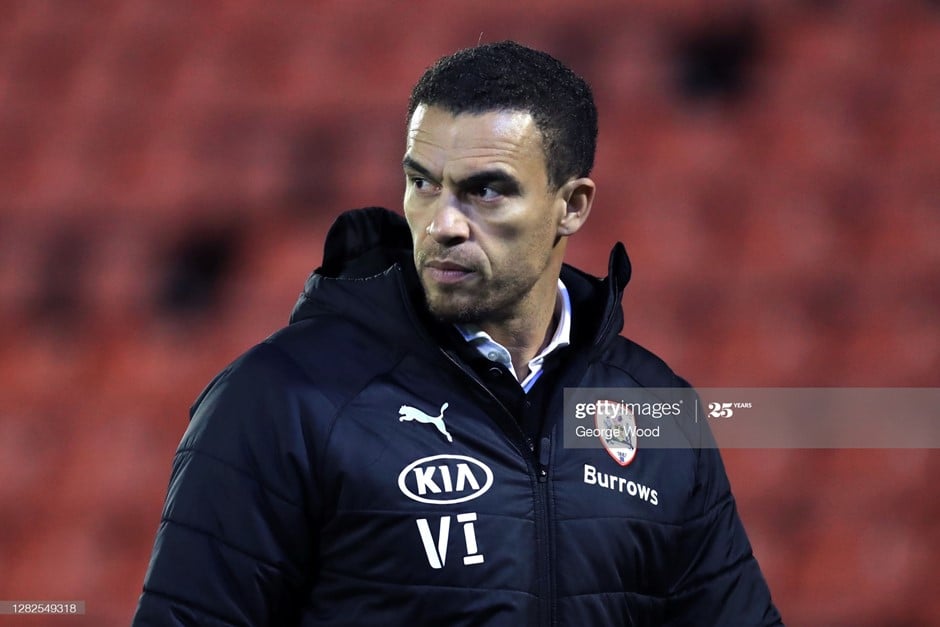 Barnsley made it back-to-back wins at the beginning of Valerien Ismael's reign as head coach with victory over Watford on Saturday.
Alex Mowatt's stunning early strike saw them secure a 1-0 victory at Oakwell, on the back of another win over Queens Park Rangers in midweek, and Ismael could reflect on the perfect first week in charge in South Yorkshire.
On the gameplan
In the first half, Barnsley seemed to playing their coach's style to a tee, both on and off the ball, and Ismael confirmed after the game just how high their levels were.
"The first half was perfect," he said. "It was exactly what we wanted; to press high, to win the ball in the opponent's half and to get the ball quickly to the goal. We created a lot of good situations.
"Sometimes we had to adapt because Watford made another build-up but we did well. The second half was a big fight but you need such a game to adapt to the Championship. Sometimes we were lucky in some situations, Watford got big chances but you sometimes need luck to win such a game."
On another clean sheet
Ismael's two victories from two have been secured with two clean sheets and, while against QPR they faced a struggling attack then reduced to 10 men, they needed to be at the top of their game to shut out relegated Watford.
The Reds boss said: "We defend in the box very well. We are very close together. For the guys it was very important to get this feeling because we have to invest a lot of energy in each game.
"We don't have the possibilities like Watford, with all the players in their roster, and that's why every game we have to invest a lot of energy. Today that was the message. When we are ready to invest, we can beat anyone.
"This league is very close and that's why we have to believe in our quality, we have to believe in our way to play football, we have to believe in this principle and, for sure, when you win like this it will give you more confidence."
On Alex Mowatt
Tykes skipper Mowatt produced a brilliant all-round performance in the middle of the pitch, as well as scoring a superb solo winning goal in the sixth minute, driving forward and then unleashing a devastating shot from 25 yards which went in off the post.
Ismael said: "Alex is our captain. He's very important and he understands quickly; after a few training sessions he understood the principles of what we want to see on the pitch. That's why we use his quality to win the ball and shoot from distance and he makes the goal.
"Alex is a player who has a big influence on the game with his ability to keep the ball. He's like a quarter-back, he plays the ball in behind and between the lines, and that's why he's very important."
On Callum Styles
Another game, another position for the versatile Styles to fill. Having played a half in central midfield and a half at left wing-back in midweek, he started on the left and then moved to right wing-back for the second period against Watford.
"Callum has impressed me because he can play left, right, in the middle, it is no problem for him. He is a very good player," said his coach.
Asked where Styles's best position is, Ismael said: "I think it would be in the middle, like against QPR (at the start). It's his best position but he showed me he can play the other positions.
"That's why I don't want to keep in mind only one position for him. If he plays very well on the left side as well then he could be in this position."
On Callum Brittain
Styles had to move position after Brittain, who has settled quickly as a right wing-back since signing for the club earlier this month, was withdrawn at half-time.
Ismael confirmed that Brittain had picked up a hamstring injury. He said it would be checked on Sunday but that "my feeling is it's bad".