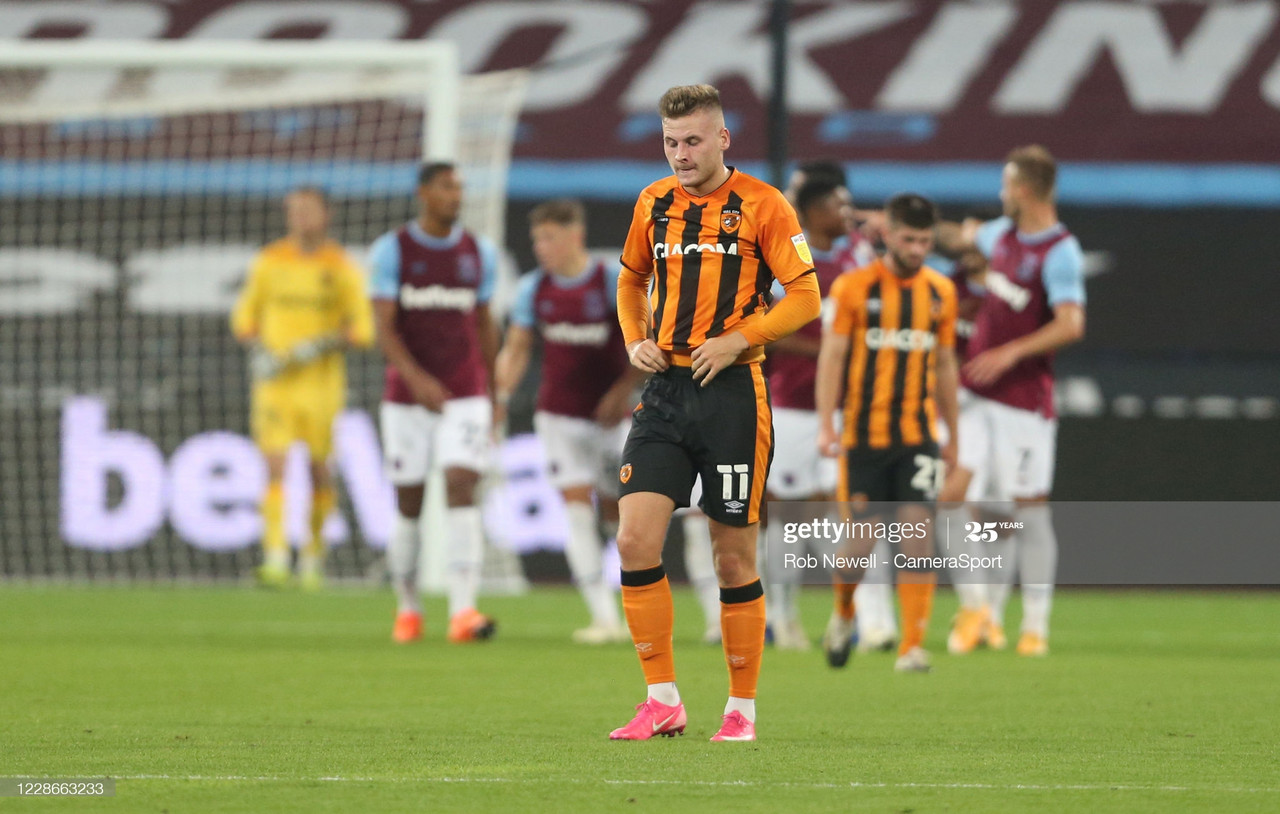 James Scott got the decisive goal to see off a stubborn Charlton Athletic U23 side with the Hull City U23's making the most of their first team game being called off against Accrington Stanley.
The Scottish striker - only just back from injury - got some much needed game time and a winning goal as Charlton's resistance was finally broken in the 85th minute.
City named a starting XI with nine players who have had considerable minutes for the first team in their home match against Charlton's youngsters, with George Long, Dan Batty, James Scott and Thomas Mayer to name but a few.
Hull City had the majority of the chances in the first half of the game, with Thomas Mayer and James Scott both testing Charlton goalkeeper Joe Osaghae. At Half time however, it was 0-0 and the Tigers needed to create more if they were going to take the lead.
In the second half, Jacob Greaves found Mayer after cutting in from the right wing, but he curled his shot past the post. Mayer went close again soon after - this time linking up with Callum Jones - but again the winger missed the target.
It looked like it was going to be a frustrating evening for the Tigers when Dan Batty was sent off for a second bookable offence on 75 minutes, and when Armando Quitirna Jnr curled just wide soon after, Tiger hearts were in mouths as it seemed like Charlton could go on to win it with the extra man.
However, James Scott ensured that Hull City took all three points when Mayer turned provider to set up his fellow forward who finished smartly past Osaghae.
The Tigers had Alfie Jones to thank in the last minute of the game when he blocked Brendan Sarpong Wiredu's effort to keep the score at 1-0, but that's how it stayed as Hull's perseverance paid off in the end.
With Hull City's first team not in action this midweek due to Accrington's coronavirus tests, Andy Dawson took full advantage of having some more experienced players at his disposal that needed game time. Thomas Mayer and James Scott in particular come to mind here, and with the former assisting the latter for the only goal of the game, both are surely pushing for a start in the FA Cup game at home to Fleetwood Town on Saturday.
Charlton were indebted to their goalkeeper Joe Osaghae for keeping the score down, but City's experienced starting XI just had too much for the away side. The majority of the U23 squad had played for the first team this season already, showing just how competitive the Hull squad is this season if players with experience are having to get minutes with the U23 squad to keep sharp. The question is, how many of these players will start against Fleetwood on Saturday in the FA Cup?
Hull City U23: Long; Arthur, A Jones, Greaves, Fleming; Batty, C Jones, Slater; Chadwick, Mayer, Scott.
Substitutions: Cartwright, Hickey, Salam, Sheaf, Jacob.
Charlton Athletic U23: Osaghae, Barton, Aidoo, Taylor, Ness, Mingi, Powell, Quitirna, Aouachria, Wiredu, Ghandour.
Substitutions: Harness, Barker, Henry, Gavin.