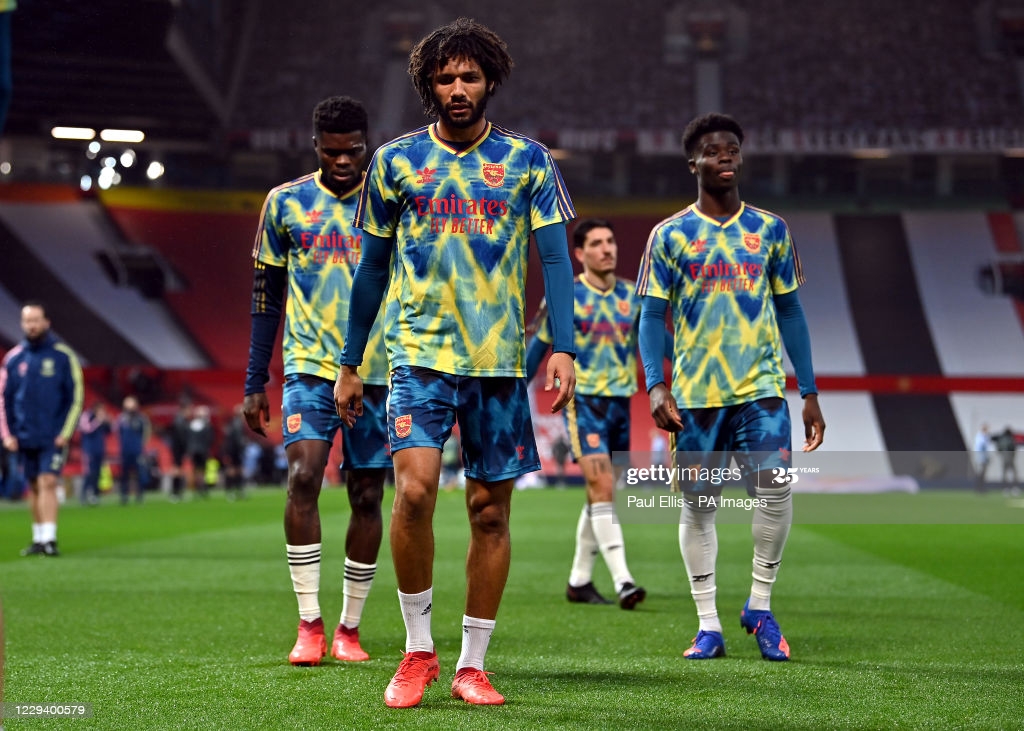 Many Arsenal fans were left bewildered when they saw Mohamed Elneny in the starting XI yesterday. Mikel Arteta has utilised both Dani Ceballos and Granit Xhaka much more often in recent weeks than the Egyptian holding midfielder and fans were particularly worried when neither featured alongside Thomas Partey in the middle of the Gunners team.
Fans of the north London side are quick to label Elneny as a pragmatic midfielder, favouring the sideways or backwards pass over a forward pass that breaks the lines. The Egyptian is also seen as someone very static on the ball - it is very uncommon to see the midfielder carry the ball forward. How wrong could we all be?
Midfield masterclass
Last night, it looked like a completely different Mohamed Elneny. Credit must go towards Arteta - the novice Spanish manager has improved numerous players within Arsenal's team, and Elneny is the latest to benefit from his brilliant man-management.
But most of the credit must also go to the Egyptian. Many see the label on Elneny as a brilliant squad player as an insult. For me, every successful team needs a player like him in and around their squad.
It is incredibly refreshing to see someone give his absolute all for the club. The clip trending on Twitter from the final minutes is Mo's lung-busting run to press Luke Shaw and Victor Lindelof into running the ball out of play for an Arsenal throw-in.
Across 90 minutes, the midfielder made three interceptions, won four duels, completed 55 passes at an 88.7% completion rate, and had one clearance. He and Partey marshalled the midfield really easily. Coming up against the diamond, many assumed Arsenal may become overran in the middle of the park.
That could not be further from the truth. Bruno Fernandes had perhaps his quietest game since joining Manchester United in January of this year. Paul Pogba, meanwhile, really struggled to gather any particular foothold in the game, at all as the Egyptian and his fellow African midfield partner suffocated him of space every time he received the ball.
Knowing his role
The professionalism Elneny has demonstrated throughout his entire time at Arsenal is incredible. It is highly likely he will start next weekend's game at the Emirates Stadium against Aston Villa on the bench.
Mo never complains when he is not chosen in a starting XI, though. As Mikel Arteta put it, ''[Elneny] has zero ego, plays for the team, and wants to contribute whether it is one minute or 90 minutes.'' It was a potential dig at Mesut Ozil and other high profile Arsenal players who have been left out of the squad on a number of occasions this year.
That is exactly what we saw last night for Arsenal. Someone grateful for the opportunity and who busted a gut to make sure his team came away with all three points. It's easy to make comparisons between Elneny's supposed importance in our team and the role James Milner played for Liverpool in their title win last year and Champions League run the year before.
Some may see it as bit-part, but having the ability to bring off the bench someone of their respective experience and energy is invaluable. Perhaps everyone has been a bit unfair on Elneny because there's reason to believe he should be starting a number of games for Arsenal this season after this performance.
It's about time Arsenal fans put some respect on the name of Mohamed Elneny. Truth is he has come on leaps and bounds since he has returned from his loan to Besiktas last year and the team are lucky to have him in their squad.
Unfortunately, it is unlikely we will see the Egyptian in Arsenal's midfield when they face Aston Villa at home - the game will call for something different. But it is now abundantly clear that in these big, difficult away games, Mohamed Elneny is the man to call upon.