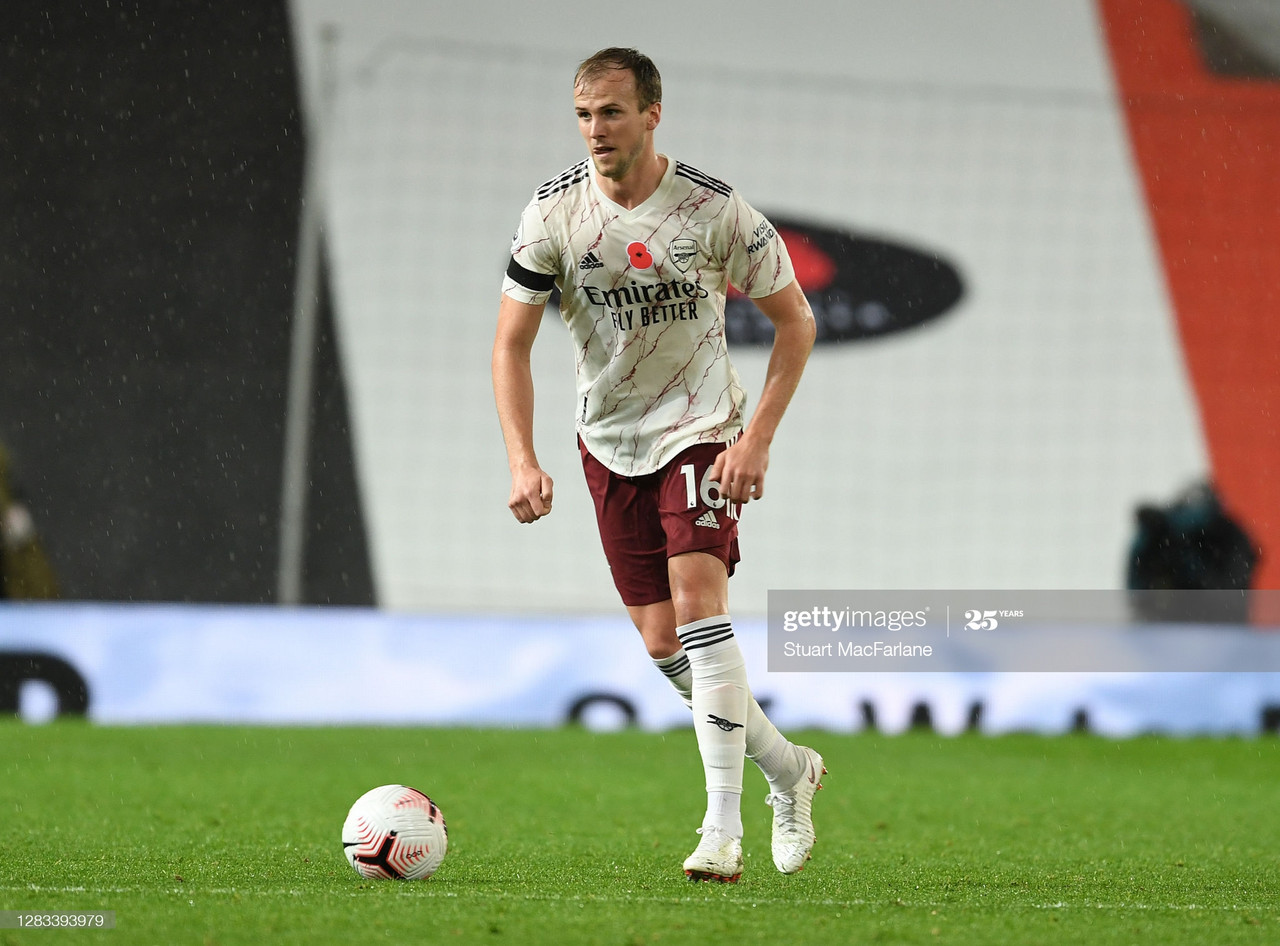 The Spanish manager opted for a back three, something that came as something of a surprise to fans who expected to see a return to a 4-3-3 upon the arrival of Thomas Partey.
The speedy return of Rob Holding solved some of The Gunners' defensive issues and offered some solutions to Arteta's headaches.
The benefit of Arsenal's back three is that it is so interchangeable, with natural centre-backs Gabriel and Holding starting the game but have the option of David Luiz to fit into the system if needed.
The duo of Partey and Mohammed Elneny complimented the system well, both possessing an ability to drop deep and cover the defence, but also make progress in the attacking phases of play.
Partey's passing ranges and abilities benefit the team and can allow him to play more advanced whilst Elneny covers the defence.
The system also suits the attacking abilities of Arsenal's wide defenders, Hector Bellerin is more comfortable in the wingback position, and finds a way to fit Bukayo Saka into a team with great attacking prowess.
His showings last season when played at left-back excited the Gunners fans, who saw the potential in the young star.
Arsenal's failure to sign a creative midfielder in the summer window, and the decision not to register Mesut Ozil for any competition this season left the club with a void in their attacking midfield department.
Attempts to shoehorn players into unnatural positions, such as attempts to play Willian and Saka in the 'number 10 role' haven't worked out for The Gunners', who still lack an effective creative outlet which could be attributed to Arteta adopting the back three again.
The exceptional team performance, especially from their defensive players, with Partey picking up the man of the match award but stand out performances from Elneny and Gabriel helped their team to an historic victory at Old Trafford, their first league win at Manchester United since 2006.
The back four that many Arsenal fans may have expected hasn't seemed to materialise, mainly due to a defensive injury crisis.
Most fans would have expected to see a lineup of; Bellerin, Gabriel, Holding, Tierney, following the decision not to register William Saliba, who many fans thought would be a key member of the squad following his long-awaited arrival to north London.
Without a recognised attacking midfielder, the 4-3-3 formation may not be of benefit to the team, with a flat midfield lacking a creative spark would not suit the players or style Arteta would wish for.