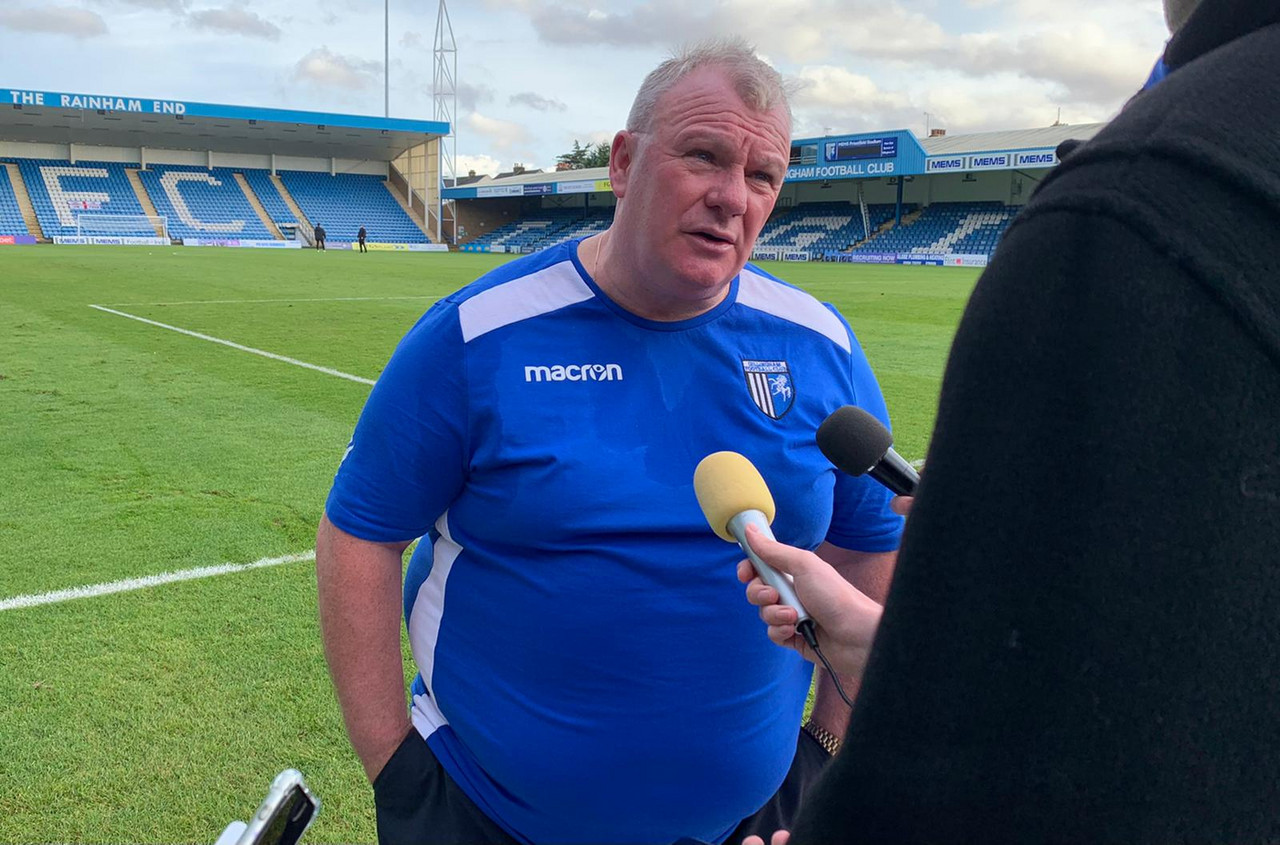 Sunderland defeated Gillingham 2-0 in EFL League One action on Saturday afternoon thanks to strikes from Chris Maguire and Lynden Gooch.
The result means Gillingham have now suffered five defeats in a row. Following full-time, Gills manager Steve Evans spoke to the press. Here are five of his key quotes.
On his team's missed chances
"The same. Really good performance. Chances made not taken. Penalty missed. Rebound missed when it was much easier to score.
"That is an outstanding Gillingham performance. We have lost five games in a row and just one we have deserved to lose. You cannot tell me Sunderland are a better team today. The best team has lost."
Gillingham have now failed to score in their last five games. They have had good chances, sure – Jordan Graham missed a penalty here and Dominic Samuel put the rebound over – but, the bottom line is goals win games, and Gillingham are not producing them right now.
Evans' side were OK. Whether they were the better team or not is up for debate; their poor form, however, is not.
On Alex MacDonald's red card
"Alex commits an absolute terrible challenge. He has quite rightfully got the ears taken off him. I told him he must look at his teammates and be embarrassed. Sadly, I cannot do an operation on his brain."
Alex MacDonald saw a straight red card for a high challenge on Luke O'Nien in the second-half and there can be absolutely no doubts about the referee's decision. It was a really nasty tackle.
Evans needs his experienced players during this run. In a young squad, there are few of them, but, at 30-years-old, MacDonald is one. He let his team and his manager down here, and made it very tough for Gillingham to go on and win the game.
On bouncing back
"The only option is to work hard and fight. I have been in the trenches many times when it has not been good, but I have never lost five in a row.
"We get up tomorrow morning, we do not sleep, we come in tomorrow, lift the group, and go again. It will turn. We have to believe it will turn."
Evans has to hope the form will turn soon, or he might not get a chance to see it do so. He is an experienced campaigner, and, as he says, he has been in the trenches before. He will have to dig deep into that experience to turn his side's fortunes around soon.
On his work
"Prior to my arrival, I used to come and watch Gillingham on a few occasions, and they were terrible to watch. You would not be sitting up there today as a local think we are terrible, you would be thinking it was another good performance from Gillingham, and they have lost the game."
Since his arrival at the club, Evans has openly spoken about how poor he thinks Gillingham were before he joined, often referring to former manager Steve Lovell's reign.
At times they were – especially at home – but they never lost five in a row. It is easy to blame losses on different things, but football is a results business.
Again, Gillingham were OK. Nothing special. Results need to turn.
On Tuesday's game at Crewe
"Top class footballing side. Spent good money – they have offered double what we gave to Mikael Mandron, so it is not a surprise when we lose players – but they are a good side, have good players and it will be a tough night for us."
Crewe Alexandra only gained promotion to League One last year, but they are above Gillingham in the table and have had a decent start to the season.
Their squad is packed with talent and they are good at home. Former Gill Mikael Mandron leads the line for them – will he haunt his old side on Tuesday night and condemn them to a sixth defeat in a row?