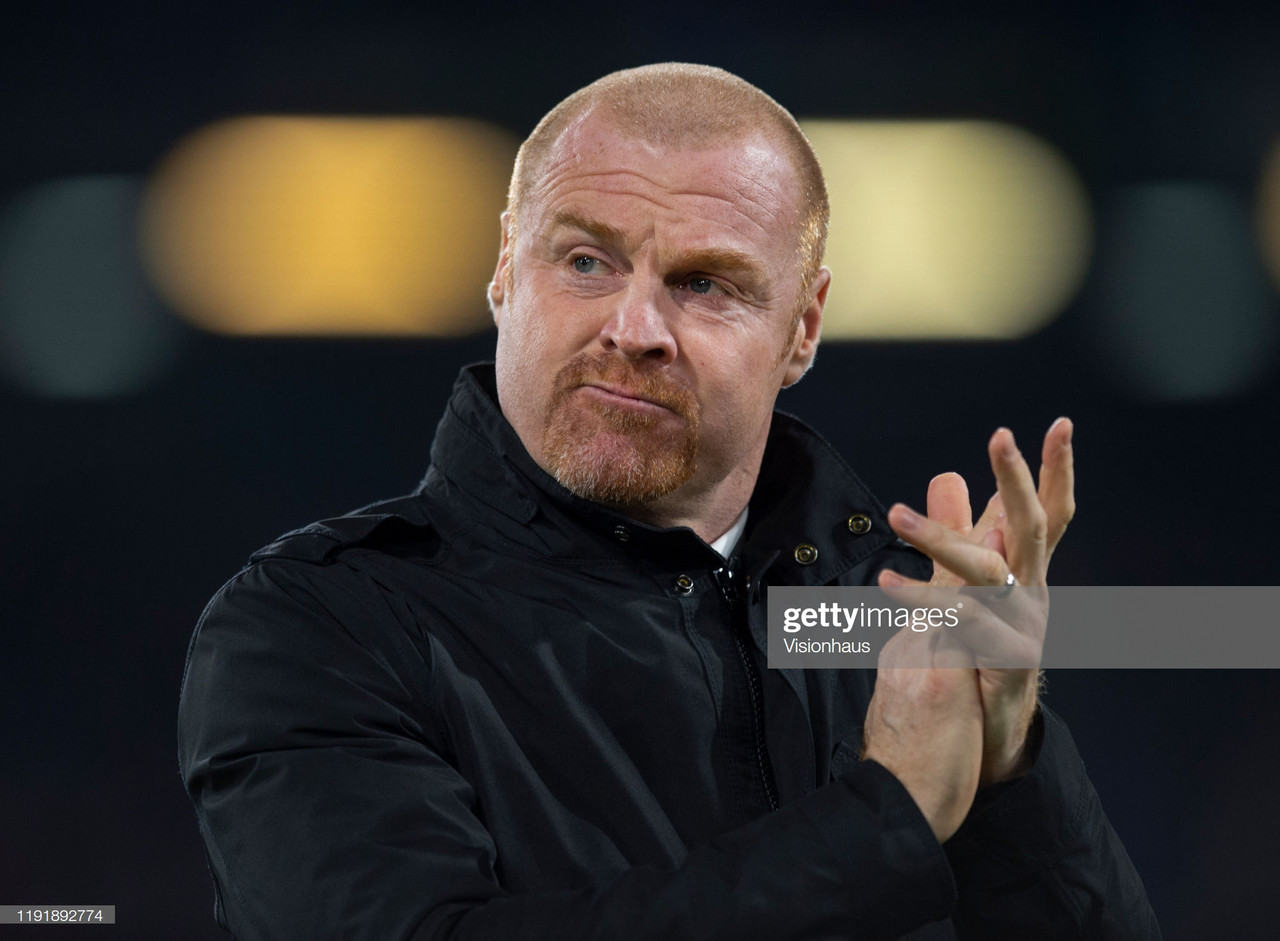 Burnley currently sit bottom of the Premier League with a goal difference of minus nine. Too add to the alarming position they are tied with Sheffield United as the lowest scoring team, netting just three times.
Of those three goals, only one was scored by a striker, Chris Wood, with the other two coming from Jimmy Dunne and Ashley Westwood. This clearly shows that Sean Dyche are lacking a goal threat this season.
But how is this possible when between them last season, Jay Rodriguez, Ashley Barnes and Wood scored 28 goals? And what can be done to fix it?
The current goal providers that the Clarets have just aren't reaching their usual standards so far this season. Wood and Barnes have both come back from recent injury that may have affected their form, which needs to pick up soon.
In fairness to Wood, he has hit the woodwork three times and has had 12 shots in his six games, showing that getting the chances isn't an issue, just finishing them is. His trusty partner Ashley Barnes has had eight shots so far this season in his four appearances so far. They aren't terrible numbers but it's the lack of clinical finishing that gives the pair only one goal between them.
The third and final striker that has regularly featured since his return to the club is Rodriguez. In his four appearances he has had the least amount of shots, just three, but then again this isn't surprising considering Burnley's style of play, which suits the bigger strikers.
The lack of goals comes from the issue of missing men in midfield and at the back. When Ben Mee and James Tarkowski were both out injured it meant the midfield had to to do more defensive duties, resulting in less energy going forward, with Tarkwoski back and Mee close this should hopefully change.
The best midfield for Burnley, going forward, would consist of Dwight McNeil, Ashley Westwood, Josh Brownhill and Johann Berg Gudmundsson. This would see Westwood sitting back, giving McNeil the freedom to go wide and get crosses into the strikers. Gudmundsson would be best joining the attack late cutting inside, whilst Brownhill is that crucial box-to-box midfielder.
Of course all this is hampered by constant injuries to Gudmundsson. His absence requires Brownhill to be pushed out wide meaning a more defensive minded Dale Stephens sits in the middle with Westwood. In truth for Burnley fans it may just be a waiting game as when the full squad returns a change in form is likely.