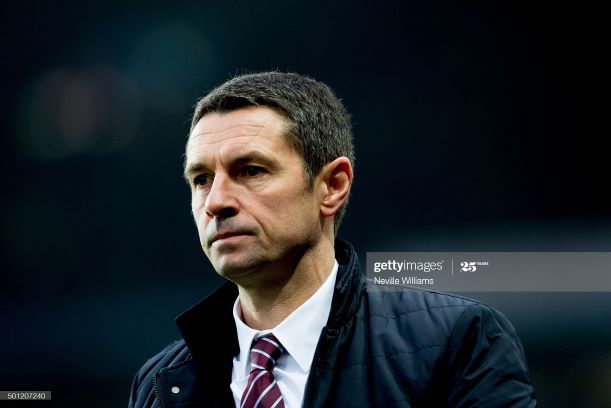 The last week has seen Aston Villa come crashing back down to earth following their dream start to the season.
Memories of a 7-2 demolition of Liverpool feel like the distant past to some, with the divisive performances against Leeds United and Southampton being all that some see. Villa are once again being mentioned for relegation battles, however hindsight will always tell you that things could be much worse.
Five years ago this week, Villa were winless in ten matches. They were rock bottom of the Premier League and had recently sacked popular but misfiring manager Tim Sherwood. They had exited the League Cup to Southampton and were about to lose 3-1 to Tottenham under caretaker boss Kevin MacDonald. They needed a miracle worker to come in and turn the club around pronto.
With five years of hindsight to work with, it is reasonable to say that Villa didn't get one.
Bonjour, Remi
The same day that Villa sunk to that Mike Dean-inspired defeat to Tottenham, the club announced the appointment of former Arsenal player Remi Garde as their new manager.
Garde was seen as a safe pair of hands to appease the French imports Villa signed over the summer. Idrissa Gana Gueye and 'The Three Jordans', these being Amavi, Ayew and Veretout, were all drafted in from France and had largely impressed in a subpar team. However, the issue with the appointment was exactly that. It was seen to be alienating some of the British players in the squad.
Club captain Gabriel Agbonlahor and influential figure Alan Hutton were increasingly sidelined by Garde during his short-lived spell. What stung even more was that both transfer targets Garde pursued in January were French players to replace the pair, these being Loic Remy and Mathieu Debuchy. This led to a comical but awkward moment where Agbonlahor was gifted a French dictionary for Christmas by Micah Richards, a sign of the tension between the different social cliques in the squad.
New manager, same results
On the pitch, the usual 'new manager bounce' lasted for just one game. After an impressive draw with Manchester City, Villa came crashing back down to earth with a 4-0 defeat to Everton. Following this, Garde gave his permission for Jack Grealish to stay in Liverpool to party. Yet when the story went public, Grealish was dropped, sent to train with the under 21s and was almost sent on loan to Leeds United.
In short, his spell was messy. When new chairman Steve Hollis was appointed in January, he was almost sacked immediately. Although Hollis was unable to sack Garde, he barred him from being able to make any signings in order to limit the club's debt going into the Championship. Owner Randy Lerner wanted to give the Frenchman a £50 million budget, but Hollis had no faith in the man that didn't get a league win until his 10th match and needed a replay to beat League Two side Wycombe Wanderers.
Au Revoir, Remi
The sense of utter hopelessness and dread, acceptance of relegation by November and gloomy atmosphere around the club came to define the Garde era.
Gabby Agbonlahor, in an interview with the Birmingham Mail in March 2020, talked about his conduct during that season and his personal issues:
"A lot of people don't know the truth about the time I put weight on," he said. "During the season we went down, I was going through a lot of things off the pitch. I was in the papers and on the front page of The Sun three days in a row. People don't realise that. You're a footballer, yes. But you're a real person.
"I got depressed. The team wasn't doing well, we were losing and I had stuff about my personal life all coming out in the papers. It was half bullying from The Sun. Gaining weight and not playing to my potential that season was because of off-the-field stuff.
"Don't get me wrong, should have I gone to Dubai when we're in a relegation battle? No way! I'll regret that for the rest of my life, going to Dubai and smoking shisha. At that time I had a lot of things going on in my personal life. People don't realise. It's never nice.
"When I had that party with the balloons in London after we got relegated. I'll always regret that, that was a big mistake from me but, when you're depressed and going through a lot off-the-field, everyone deals with it differently".
The club captain was merely a drop in the ocean of struggling players during Garde's miserable spell at Villa. Garde even told players off for laughing or smiling during training, that's how dire the atmosphere was at Villa Park at the time.
Garde was dismissed on 29 March 2016 with the club still rooted to the foot of the table having won just three games all season, two of which came under Garde. Villa were relegated 18 days later on 16 April and wouldn't win another Premier League game until their 2-1 win over Everton in August 2019.