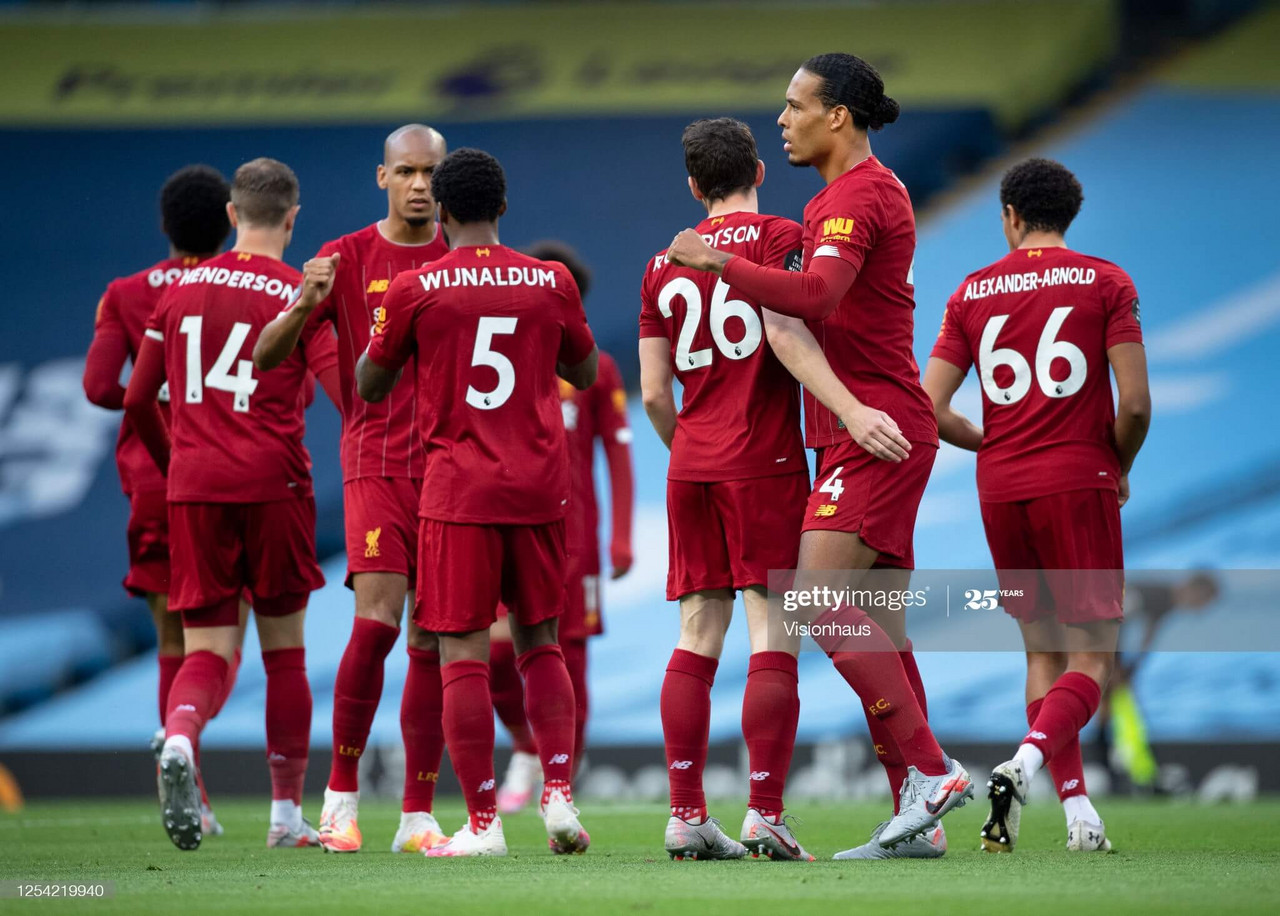 City versus Liverpool. Jurgen Klopp facing Pep Guardiola. In an unpredictable season like no other, all eyes will turn to this match.
The past couple of seasons have seen City and Liverpool battle for top spot, with the Reds finally winning the fight, City will be looking at this game as a great chance to claw back some points and put themselves nearer to the Reds.
Last season saw two fantastic games against these two clubs. At Anfield, Liverpool's heavy metal was too much for Man City to handle, an emphatic 3-1 win. However Liverpool were embarrassed at the Etihad. After receiving a guard of honour, they were heavily beaten 4-0. This could have been put down to having just won the title, but regardless, Liverpool were well beaten.
This year Liverpool will be seeking revenge and look to put themselves further away from City.
Man City have struggled to show their quality so far this season. City won three wins from their first six games. Although this not a terrible start, more is expected of City and a Guardiola side. Their 5-2 home defeat to Leicester City showed their frailties at the back, with new centre back Nathan Ake looking out of place at times.
The centre back position has been a problem for City. £65million signing Ruben Dias has been good for City but like any new signing, needs time to adapt to the Premier League. Eric Garcia has also shown that he could be good but aged only 19, he has also shown that further development of his reading the game is needed.
Dropping points to Leeds United and West Ham United has led many people to believe that this City team is weaker than ones in previous years.
Offensively they are still very strong, but the defensive errors have taken the shine off their good attacking play.
As for Liverpool, it's not been a stellar start for them either. But two consecutive league wins with Champions League wins as well has shown their ability to grind out games. Wins against Sheffield United and West Ham saw Liverpool return to the top of the table.
Diego Jota's masterclass in Liverpool's recent 5-0 win against Atlanta has helped to bring back Liverpool's shine.
Defensively the Reds are beginning to look better, with Joe Gomez's form picking up
During Klopp's pre-match press conference has illuded to two significant players and whether they would be fit or not.
Firstly, Thiago Alcantara is still not available for Klopp. He picked up an injury against Everton and despite not needing surgery, is not fit enough to be apart of this game.
Klopp said that he needs to train a little bit more until he will match fit again.
The other player Klopp spoke about was Joel Matip. Matip has a good chance of being involved in this game as he has been training for the past eight or nine games. This will be a big boost to Liverpool's defence should he be fit enough.
Title contender match?
Last season when Liverpool first played Man City they beat them to take an eight-point gap at the top of the table. This is something that could be played out this season, should Liverpool win. Last year, City were unable to recover from this early blow and Liverpool went on to win the title.
Though it is still early to think about the title, this match could give a good indication of what is to come.
Man City do however have a game in hand as their season started a week later due to Champions League commitment last season. A win against Liverpool would take City two points behind with a game still in hand.