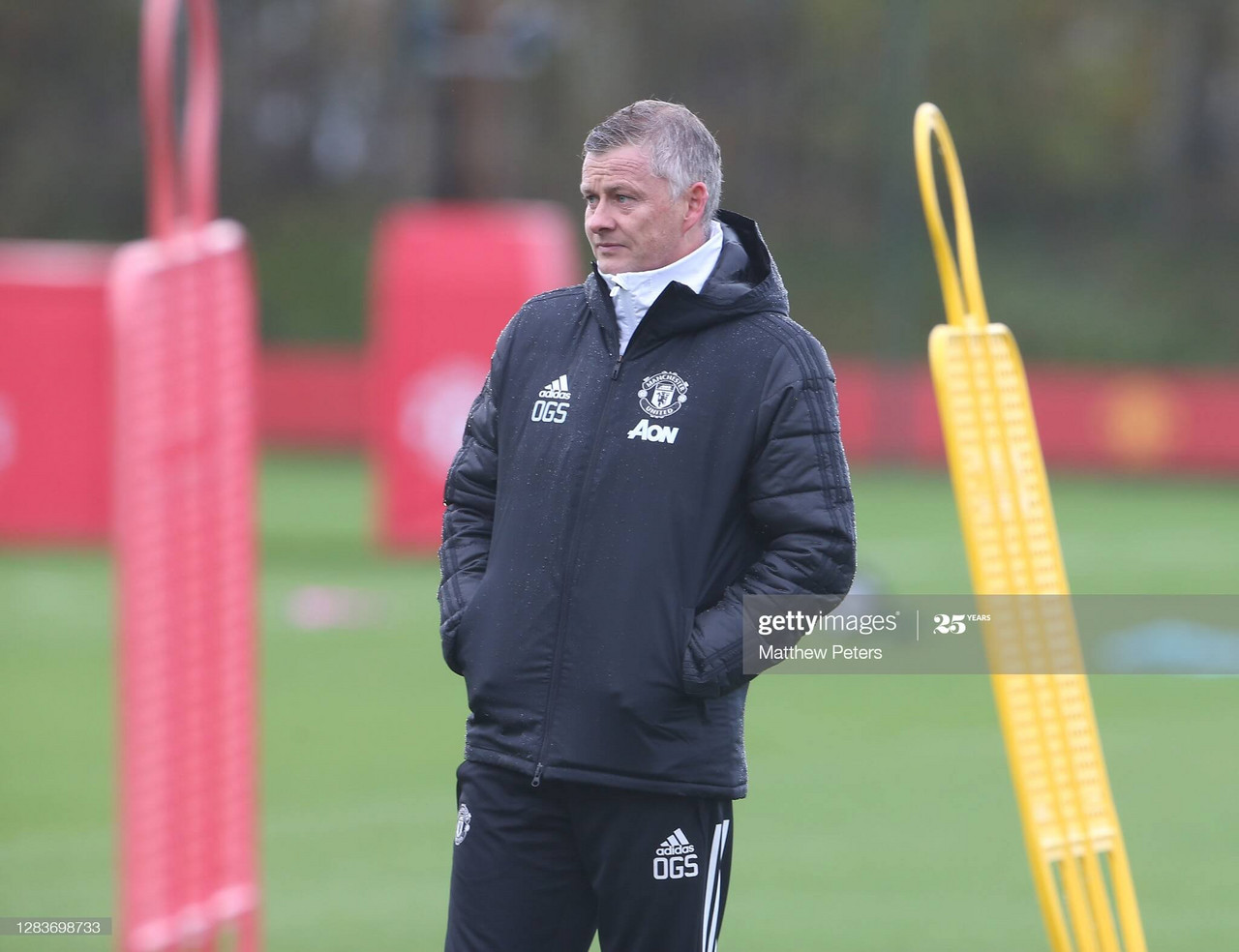 Manchester United are never far away from a crisis. Two successive defeats at the hands of Arsenal, in the Premier League, and embarrassingly Istanbul Basaksehir, in the Champions league, have turned United's poor start to the season into something more severe.
The pressure is now on United to return to somewhere near the more consistent and attractive game that saw them finish in third place last season, but constant tactical shifts and a midfield that doesn't know whether it is coming or going needs addressing.
United travel to Everton on Saturday hoping to gain a much needed victory. Ole Gunnar Solskjaer previewed the match and looked back on a troubling week when he spoke on Friday.
On recent defeats
The past week has set Solskjaer's United project back somewhat and raised questions surrounding tactics and player responsibility. The defeat to Basaksehir was particularly humbling as two defensive lapses, one in particular being a schoolboy level error, cost United their perfect start to the group against a side that had not even scored a goal let alone collected a point on what is their first season in the competition.
"We're all hurt," Solskjaer said. "It's never easy and never enjoyable when you lose two games on the bounce and you've got to react to it. We know Champions League games are difficult, you don't mind when they outplay you but we gifted them goals.
"It's personal pride that you go out there and play agains some very good players and a good team. Every game of football becomes history quickly and we need to go into Goodison Park in a positive frame of mind."
On United's inconsistency
The two loses, though, have increased the pressure on Solskjaer and added fuel to the fire that has been United's inconsistent start to the season. They are yet to win at home in the league and arguably their only convincing win came away to Newcastle United.
"Every game lives its own life and there are fine margins," Solskjaer said of the wider picture. "The results create the headlines and backdrop and in games that you win you are praised and told 'that's a fantastic performance'. Sometimes you lose and are criticised but it's not as black and white as that.
"We're definitely searching for consistency, it's something we need to improve on and we need a response against Everton. I come back to what I said with the players and the times we live in, that has to have an input in people's daily lives and mental health at the moment.
"Sometimes you think about how focused the players can be on football and sometimes after defeat it's easier to focus on 'I need to get back to preparing well'. Sometimes when you do well you maybe drop your guard and think you have cracked it. I'm looking forward to the response tomorrow afternoon."
On the challenges Everton pose
Everton, like United, have also lost their past two games but Carlo Ancelotti's side have impressed in the early stages of the season and are still only three points off the top despite not winning in their last three matches. Everton can regain top spot, for a short while at least, if they beat United on Saturday.
"When Carlo came in, that's a manager everyone admires; players, coaches, other managers - he's had a fantastic career and you starting having a look," Solskjaer said. "They didn't have a very good period after restart but now you can see what he's been working on - good pre-season, he used restart to look at his team and I've been impressed."
Everton's main goal threat is Dominic Calvert-Lewin, who has scored 11 goals in nine games in all competitions so far this season, and will lead the attack, especially given Richarlison is still serving a three-game suspension. "Calvert-Lewin is integral to their play," Solskjaer continued. "But it's not just him, it's the whole team, the set-up."