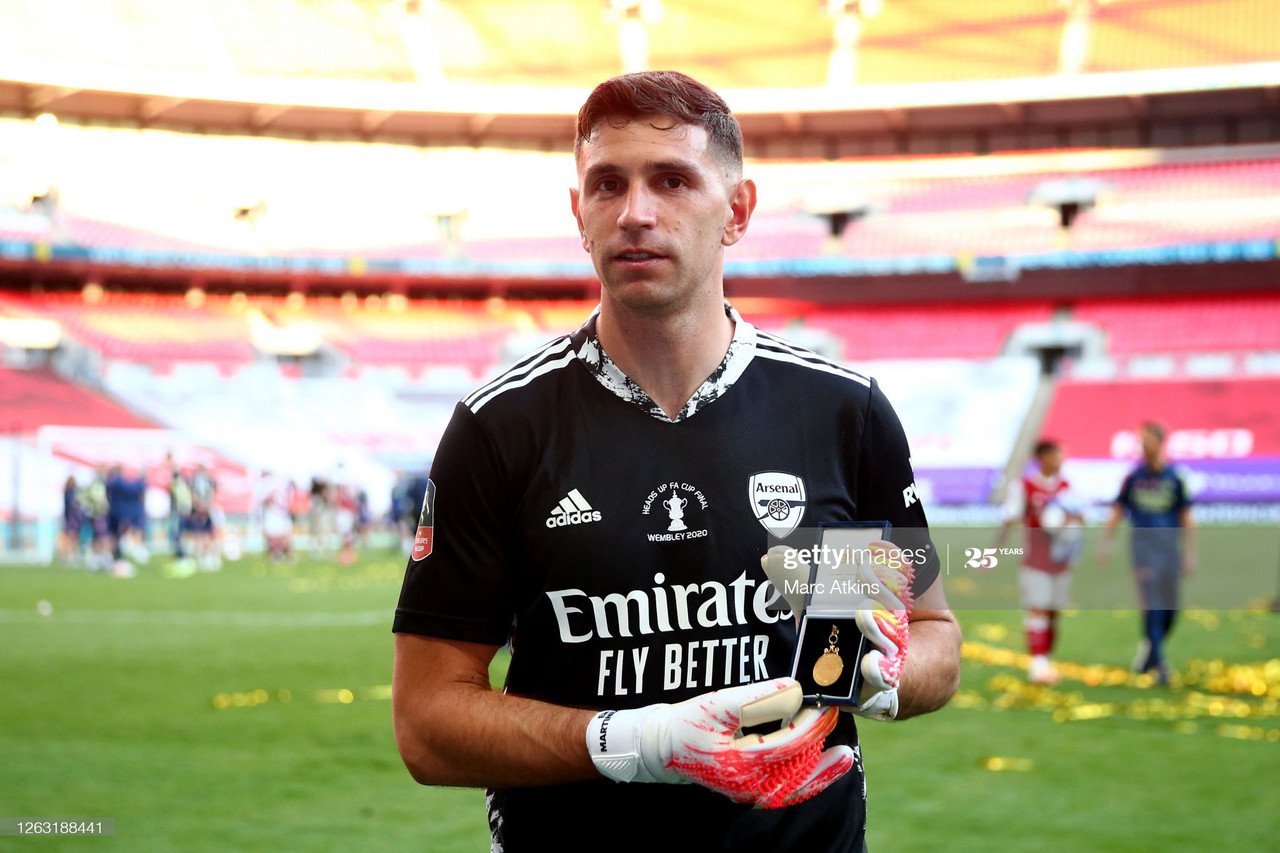 After Bernd Leno's injury against Brighton and Hove Albion, many fans were worried about who would fill his spot. In stepped Emiliano Martinez who was in inspired form and quickly became a fan-favourite, winning an FA Cup in the process.

Mikel Arteta spoke to the Arsenal website about his departure, here are the key quotes:
"He performed really, really well but we have to balance the books. We have to make the right choices in the market and obviously, I couldn't guarantee him to be the number one."
Leno has been Arsenal's undisputed number one in recent years, his injury did not look to change that.
After Martinez's extremely strong performances many fans called for Leno to be dropped.
However, Arteta was never in any doubt as to who will be the starting goalkeeper for The Gunners.
When Aston Villa came in with a large offer for Martinez it seemed that Arteta would have to accept.
"He's a very ambitious person, he has been working really hard and he can see now that the opportunity is there.
He's got the opportunity to play with Argentina and when a player asks you to do that I think you have to be open enough and tell him what you think about him."
At the time of Martinez's departure he was the longest serving player at the club.
During this time he went on six loans and made 56 appearances for the loan clubs.

His devotion to the club and his ambition to win with Arsenal quickly was noticed by the fans, most notably breaking down in tears after the FA Cup final win against Chelsea.
The Argentine will have a better opportunity of playing international football if he is the number one choice at a club.
Arteta recognised this and respected his wishes to leave, in order to pursue international football.
To the delight of most Arsenal fans, Martinez has been putting in quality displays for Villa.
It is also likely that he will be in the Argentina national team too. For his Arsenal legacy, Martinez will go down as loyal and a cult hero.