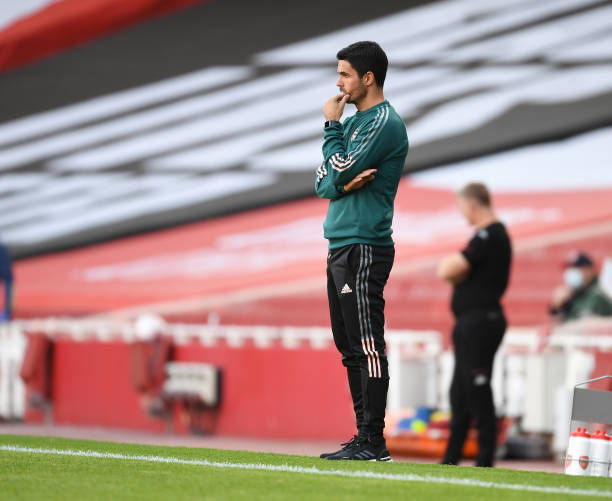 Emiliano Martinez returns to Emirates Stadium this Sunday to face his former teammates at Arsenal In the Premier League.
The 22-year-old Argentine enjoyed a successful run in Arsenal's first team after first choice keeper Bernd Leno suffered a prolonged injury against Brighton.
Martinez drove his team to FA Cup and Community Shield triumph however, once it was made clear he couldn't be guaranteed a starting place at Emirates Stadium, The Goalkeeper made the switch up north to Aston Villa this summer.
Midfield combination?
Mikel Arteta is faced with a selection headache in his team selection ahead of this clash.
Last time out in the Premier League, Thomas Partey and Mo Elneny impressed, solid in defence as well as moving the ball forwards efficiently.
Dani Ceballos, Joe Willock and Granit Xhaka will be names that The Gunners boss will be considering for selection ahead of this game after impressing against Molde FK in midweek competition.

Ceballos and Willock offer creative ability as well as goal threat yet Xhaka, Elneny and Partey provide midfield stability and dynamic passing which can open up defences.
Nullifying the threat of Jack Grealish.
Villa midfielder Jack Grealish has already established himself as one of the best attacking midfielders in the Premier League.
His tricky dribbling and expansive passing provides most of their attacking threat as well as having a real eye for goal also.
Arsenal's midfielders and defenders will have to be sure to monitor his position at all times and not give any space or time on the ball to him due to that being when the player is most dangerous.
Playing out from the back
Arsenal will look to deploy their tactic of playing out from the back during this game as well as looking to press Villa into making mistakes.

The Gunners will have to be aggressive and attack Villa to ensure the three points remain in north London.
Arsenal must create chances and move the ball quickly in this game if they are to come away successful.