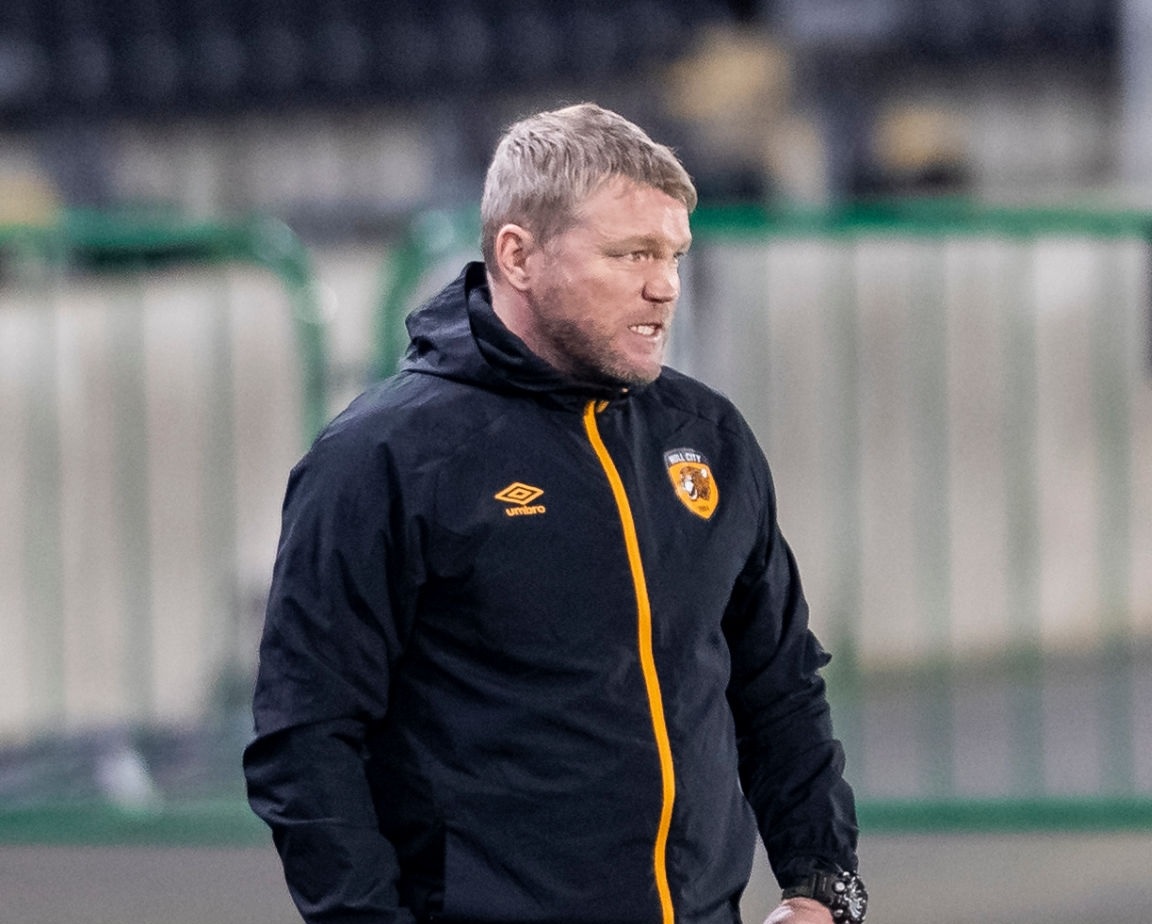 Hull City eased through to the second round of the FA Cup on Saturday afternoon, with Josh Magennis and Reece Burke scoring a goal each in either half to see Grant McCann's side bounce back to winning ways after a disappointing defeat away at Swindon Town last weekend.
Much was made of the last meeting of the two sides a month ago, where Hull were rather taught a lesson on the night by Joey Barton's side - and the added controversy was that there is now a FA investigation into both club's conduct, something that McCann was not allowed to comment on due to the nature of the situation.
The "bad blood" that Barton had suggested may be between both sides had rather an unfortunate ending for Fleetwood forwards Ched Evans and Harvey Saunders. Lengthy spells of treatment at the start and end of the first half saw both players taken to hospital as a precaution, with neither player reported as being in a difficult condition. McCann was quick to focus his answers on how pleased he was with his side's performance, but offered his sympathies to the Fleetwood players who were injured.
"I thought we were very comfortable from the first minute to the last"
McCann heaped praise on his players in his post-match press conference and was quick to say how much better they were compared to the 4-1 league defeat to Barton's side a month ago. "I thought we were very comfortable from the first minute to the last. I don't think George (Long) had a save to make all afternoon, tactically we were much better (than the league defeat) and we got it spot on," he said. "The players delivered the game plan, which was great. Credit to the boys, the stuck to the task today and they did exactly what was excepted of them. They delivered a very good result, so I was pleased."
When discussing the goals, it was obvious McCann was delighted with the result that sees his side go through to the second round of the FA Cup - a round they haven't had to play in for 15 years as that was the last time they played League One football back under Peter Taylor on 2004/05. "Josh Emmanuel's got into a bit of a habit at the minute! He's right up there in League One in terms of crosses into the opposition's box - not just with his right foot but also with his left foot".
"It was a ploy of ours to open them up"
"It was a ploy of ours to open them up. We know they like to stay narrow. We wanted to get our full-backs more aggressive, with Richie (Smallwood) and Alfie (Jones) sitting a little bit more and controlling the game, which they've done. The goal's come from that - Richie's found Josh Emmanuel, Mallik (Wilks) has made the flick on and it's a good finish from Josh Magennis.
When asked about the side looking better with Magennis starting, McCann was very complimentary about his fellow countryman. "He's been excellent all season. His experience and his know-how and his voice in and around people like Keano (Lewis-Potter) and Mallik - they're benefitting from it. They're getting their goals off Josh and it's nice to see he's had a goal for himself today as a reward for his performances".
On Magennis leaving for International Duty - "It's a shame for us, as he's in good form"
Magennis will be absent for next couple of games for the Tigers due to him being on international duty for Northern Ireland, with McCann confirming that he will miss the League One game against Burton Albion next Saturday. "It's a shame for us, as he's in good form," said McCann. "We'll look forward to having him back because every time he comes back, he seems to score in the next game so we're looking forward to that".
Reece Burke was the Tigers other goal scorer, something that McCann has waited a long time for since his arrival from West Ham two years ago. It was the center back's first goal for the club and the Hull boss was quick to praise his defender. "He's delighted, and he's come close this season on various occasions. There's been opportunities where he's got the first contact and it's just gone past the post, or he's hit the crossbar, so he's got close.
"He's been working very hard at that - I saw him in the gym the other day heading a ball we've got hanging from the ceiling. It's an important part of a defender's game I feel. You're jogging up there 80 yards to the opposition box and they've got to get there and be aggressive. Not only Reece - I think Greavesy (Jacob Greaves) has had a couple of opportunities as well, and once they get that part of the game as well - which they are doing - then they will be better players for it".
On Burke and Greaves - "that's three clean sheets out of four when they've played together"
When asked on the partnership of Burke and Greaves, McCann admitted it has been smooth sailing so far for the new pairing. "I thought they were good again," he admitted. "I thought they were very good. That's three clean sheets out of four when they've played together, so I was really pleased. The whole team performance today was very good - we were just in total control of everything we were doing. I don't think they had any answers really. George (Long) didn't have a save to make... but it's a clean sheet and he will play again on Tuesday (against Harrogate Town), so back-to-back games for George is good.
"I hope it's nothing serious and that the both of them pull through"
McCann was asked about the injuries and spoke of his wishes that both made a speedy recovery when he was interviewed by the media post-game. "I've seen them back and it's just unfortunate and I wish the two boys are OK and they recover fine," he said.
"The first one, Ched Evans backed into Callum and the way his neck reacted off the fall, so I hope he's okay... and Saunders, he's a young player making his way in the game – he's a very, very good player – and I hope he's OK – I think both of them have concussion and I hope it's nothing serious and that the both of them pull through."