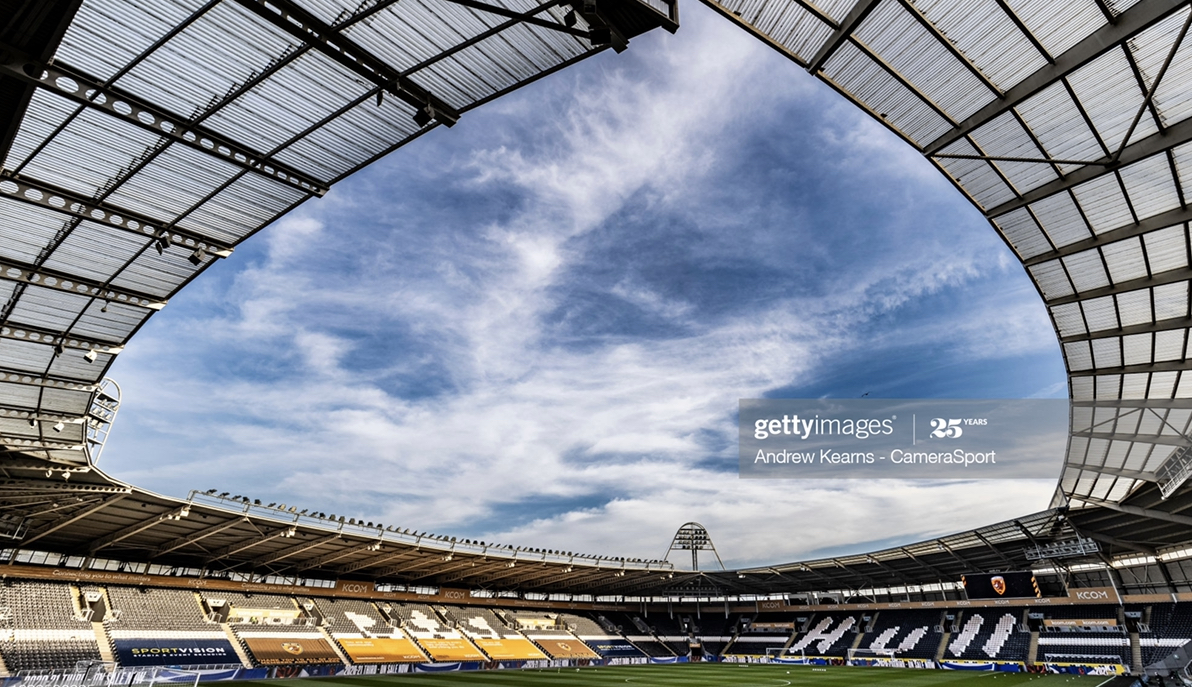 Hull City U18's won a pulsating encounter at Bishop Burton College on Saturday lunchtime, edging past Bristol City U18's 4-3 in one of the most exciting games of the season so far. McCauley Power, Will Jarvis, Oliver Green and Luke Rees got themselves on the scoresheet for the Tigers in the Professional Development League match.
Hull City made five changes for the game, with Billy Leach, Harry Wallis, McCauley Snelgrove, Rees and Jarvis coming into the starting lineup. However, despite Hull winning their last match against Crewe Alexandra in the FA Youth Cup in the week, Bristol City took the lead at the second time of asking after Harry Fisk saved Alex Scott's penalty. Unfortunately from a Hull perspective, Scott lashed the ball home from the rebound to give the visitors an early lead. Fisk was then called into action again to deny Tommy Blackwell as the visitors started strongly.
The Tigers scored their equaliser on the 19th minute. Snelgrove and Jarvis linked up well before Power hit a shot first time to level the scores. It was end-to-end stuff, with Snelgrove and Harry Lovick going close for the home side and Prince Henry pulling a world class save out of Fisk. Somehow the score was still 1-1 at the break.
In the second half, it was the substitute Jake Leake who impressed, assisting Jarvis for a chipped finish to give the Tigers the lead. Backwell evened things up against the run of play, with the end to end nature of the game carrying on from the first half.
Alfie Taylor went close for the Tigers, but the ball was deemed not to have crossed the line. Luke Rees assisted skipper Oliver Green to smash home from close range to make it 3-2 to Hull City, before Rees made it 4-2 not long after.
In injury time, Bristol pulled a goal back via Dylan Kadji from the penalty spot to make it 4-3, but the Tigers deservedly took all three points in a thrilling encounter.
Macaulay Snelgrove and Will Jarvis were outstanding throughout the game, and they seem to be the sort of players that would get fans on their feet with the way they drive forward. Currently, the U18's squad looks in very good shape over in East Yorkshire.
The squad has been in excellent form of late and the management must be credited as well. Despite winning away at Crewe in the week, five changes were made and all the young Tigers played their part in an end to end encounter that could see a number of the them make professional deals at the end of their second year scholarship.
The rotation needed due to a heavy fixture schedule is being managed superbly and some of the players could even feature in the EFL trophy games over the coming weeks which would be a massive accolade for players so young.
Where to start? Harry Wallis fitted back into the side after missing the last couple of days training very well, and Billy Leach had an outstanding game at right back despite being played out of position.
Praise must also be saved for Olly Green, the captain. He missed games last season due to injury and how competitive the squad was, but he has come into his own this season and the Driffield-based youngster looks to have a great future ahead of him - then again, the same could be said of the rest of the squad based on current form.
Joint manager John Anderson spoke to the Hull City social media team after the game and was pleased with the three points. "It was an exciting game with plenty of goals, but maybe too many conceded, certainly from our point of view," he said. "I thought the lads have carried on from Wednesday night against Crewe in terms of it being a good win. We obviously want to win every game we play, but we're also about development and we need to see games out better."
"We spoke about how we were winning at Watford and let them back into the game in the last minute. We played some really good stuff and scored some good goals in this game, but we let Bristol City back into it and it happened once or twice in the game. It's something we need to be better at, both controlling the game with the ball when we're winning and maybe being a bit more concentrated and aware of our shape off the ball as well."
"We rotated the team and the player brought in have done really well. Billy (Leach) came in and even though he's not a right back, he played at right back and he's a very positive player and he likes to get forward and put crosses into the box and Harry (Wallis) had missed a couple of days prior to the match, but he came back into the team no problem and I thought the two of them had done really well.
"Luke (Rees) has been in and out of the team this season and I know he's been a bit frustrated with his lack of minutes, but he's kept his head and he's worked hard away in training and he deserved his goal today; he worked really hard up front."
Hull City: Harry Fisk; Billy Leach, Harry Lovick (Henry Curtis 46'), Harry Wallis, Jevon Mills (Jake Leake 46'); Alfie Taylor, McCauley Snelgrove, McCauley Power, Luke Rees, Oliver Green (C); Will Jarvis.
Substititions (not used): Thomas Macauley, Josh Hinds, Rio Dyer.
Bristol City: James Walker; Mark Thuo, Matthew Morris (Harry Leeson 38'), William Sage, Callum Wood; Dylan Kadji, Marlee Francois, Omar Taylor Clarke, Prince Henry, Tommy Backwell (Dylan Lewis 55'); Alex Scott (C).
Substitutions (not used): Luca Smith, Rohan Nelson.