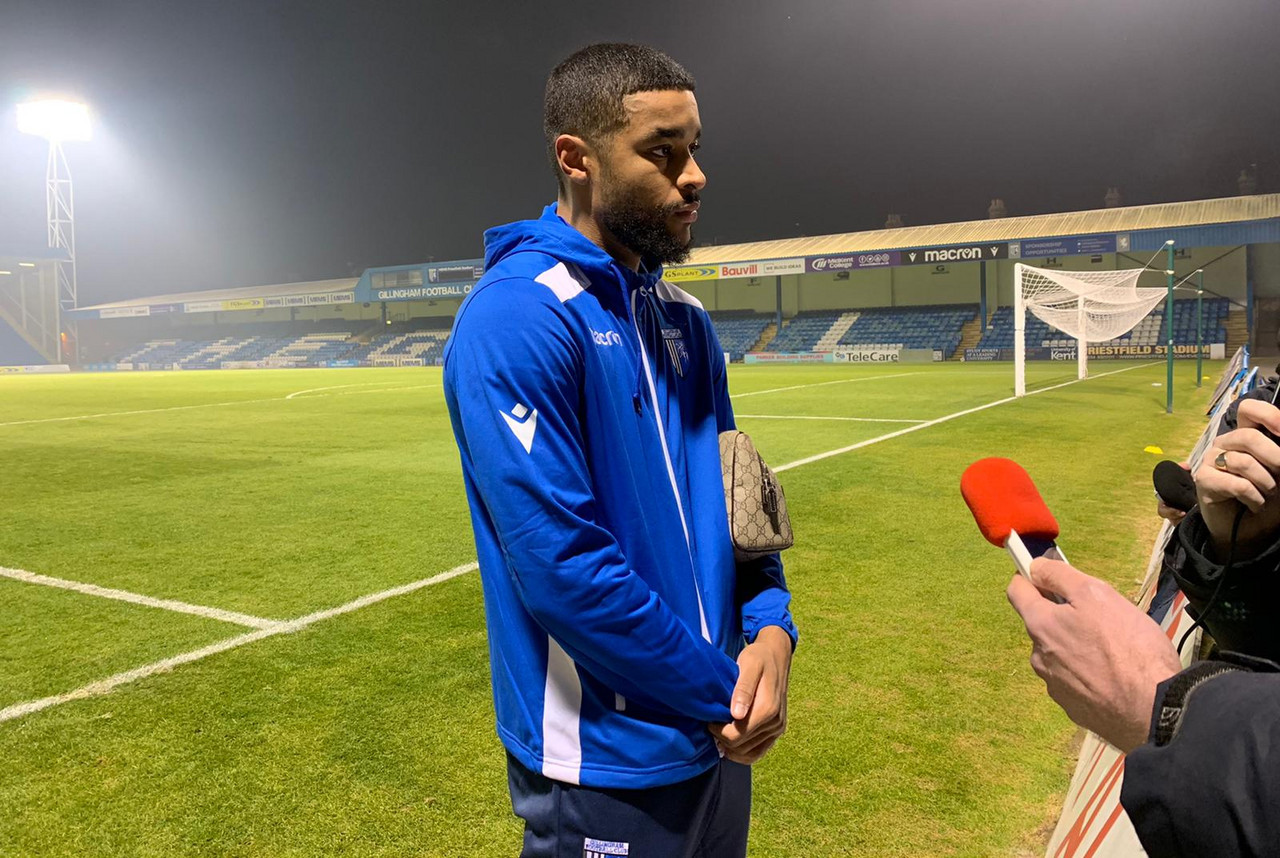 Gillingham came out on top against National League side Woking in the first round of the FA Cup on Saturday afternoon, overturning a 2-0 deficit to win 3-2 and progress in the competition.
A Dominic Samuel brace and a Vadaine Oliver header ensured Gillingham survived the scared and made it through - after the game, Samuel faced the press. Here are five of his key quotes.
On the comeback against Woking
"I always felt we were going to get back into the game. We literally dominated the whole game, but anything can happen in this cup and in games like these which is why we had to work twice as hard, but there was no doubt in my mind that we would get a couple tonight.
"With football, when you are playing lower league teams, they will always make it tough because they want to prove they should be in this league too. But with the talent and squad we have got, on the bench as well, there was no thought that we would not at least get a goal, and the score speaks for itself."
Gillingham found themselves 2-0 down after 55 minutes with arguably their strongest XI on the pitch. A potential upset looked on the cards, but the Gills came back well to take the win.
Woking fought hard, but it wasn't enough in the end.
On finding the net again
"Sometimes it goes in sometimes it does not. I have been unlucky in the last few games, but I thought eventually my hard work would pay off and it did here. As a striker you want the rebounds. It does not matter if it is a goal line finish or from 30 yards – as a striker you want as many as you can.
"I knew that with my performances the goals would come. As a striker you make sure your head does not drop and with the way we have been playing in the last few games I knew the time would come and it came tonight. Hopefully, it can carry on."
Gillingham went on a run of five games without scoring a goal, but all three of their strikers have now found the net in their least two games, with John Akinde scoring against Crewe Alexandra in the week and Samuel and Oliver scoring here.
Samuel hadn't scored since netting a brace on his debut 10 games ago, but he had been unlucky, and finding the net here will give him a new lease of confidence.
On Jordan Graham
"When you have a great player like Jordan with his pinpoint crossing it is important as a striker you stay in between the sticks. I always believe Jordan will assist me – every game he is doing it and when the ball goes to Jordan I always feel it will come to me, I just have to stay within the six-yard box and I know eventually it will fall to me.
"Every game Jordan is assisting or trying to. Every cross he puts in reaches a player and he has been a major key player for us this year. The stats speak for themselves – he is always causing teams problems and as long as we keep him fit and keep his confidence he will keep assisting for the team."
Jordan Graham has created the most chances in League One this season and picked up two more assists against Woking.
He is so key for the Gills out wide, and will continue to create for and assist his players all season.
On the striker unit
"We are all scoring in important games. It is important the strikers are scoring. It is a massive confidence boost for everyone. The performances have been there but that is football. It is important we keep our heads, and the main thing is we work hard. The harder we work the luckier we will get, and it is starting to fall for us now."
As aforementioned, Gillingham were struggling for goals, but their strikers are now finding the net again.
Samuel, like everyone else, will hope that continues.
On a potential cup run
"We have definitely got a good enough squad to go as far as we can. Whatever team comes our way we will make it difficult for them. I would like to test myself against a Prem team. And see how it goes. It does not matter who it is. But the squad can cause any team damage.
"I have always had a good few rounds in the past but I have never really reached past the third round that would be nice, but there are always lower league teams that will make it tough."
Gillingham hosted West Ham United in the third round of last year's competition in front of the TV cameras and the night was a great spectacle.
They have been drawn at home to League Two side Exeter City in round two, so will fancy their chances of progression and another decent run, which Samuel would most certainly welcome.