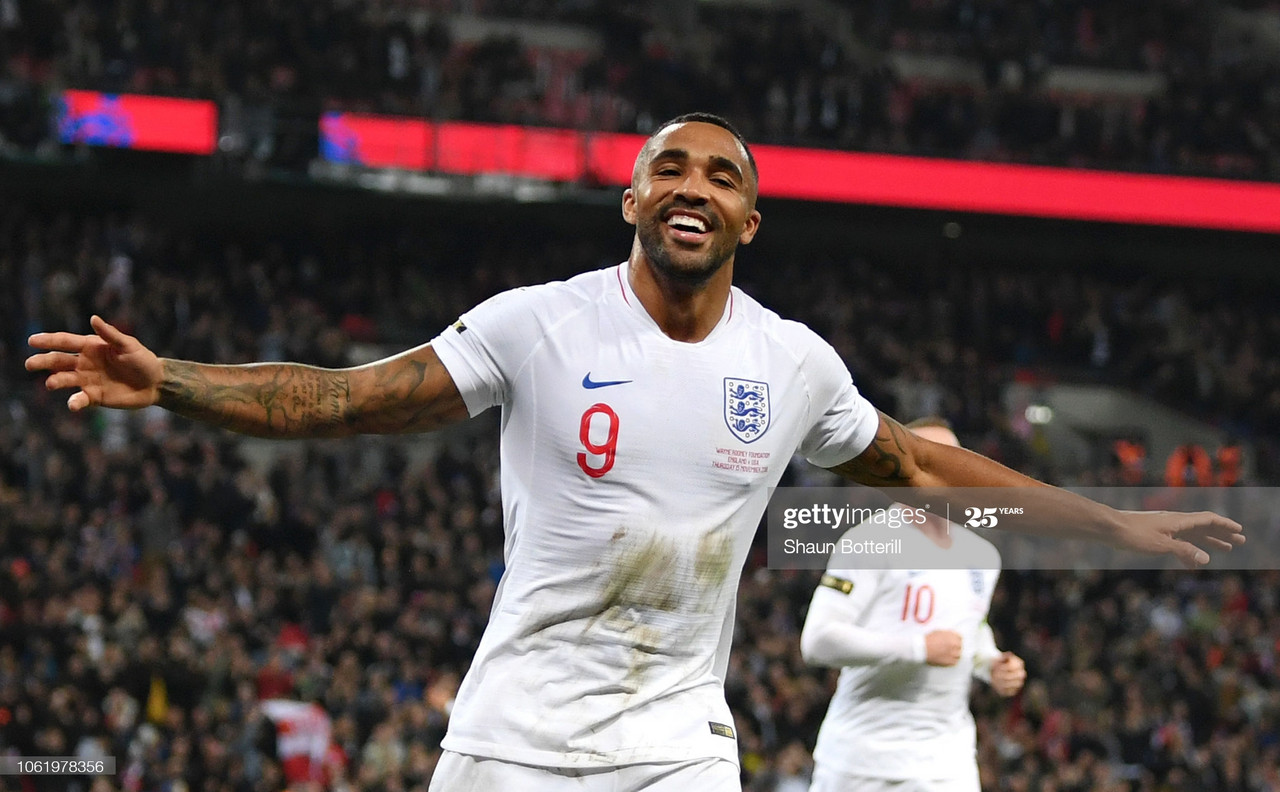 The last Newcastle United player to play in an England shirt back in 2016 was Andros Townsend. Now neither Townsend nor any Newcastle player has featured since.
Southgate's plan worked.
With England manager Gareth Southgate taking the national team squad in a different direction it was at first no surprise that any Magpies player didn't feature as Southgate picked on form. Newcastle has not exactly been the most consistent team over the last four years. Townsend received his call up during a Championship campaign. This process worked for Southgate, England reached the first World Cup Semi-Final in 28 years. A new golden generation was coming through the works; the future was bright for England.
However, things with the Three Lions have taken a turn, with the last three international fixtures not producing Southgate-Esque performances fans have become accustomed too. The hashtag Southgateout was trending on Twitter during every England game so far this season.
Time for a shakeup?
Perhaps it is time for a shakeup. Players playing in critical positions for England have been performing poorly or in some cases not featuring for their clubs and still getting picked.
Karl Darlow, Jamaal Lascelles, Issac Hayden, and, Callum Wilson, the Newcastle spine are due an England, call up.
Here it is… your #ThreeLions squad for our November internationals! 📝

— England (@England) November 5, 2020
Karl Darlow
Darlow is one of the most straightforward cases to make for an England call up.
Jordan Pickford has made more mistakes leading to a goal this season than any other goalkeeper in all 92 teams.
Nick Popes Burnley side sit 19th in the Premier League table. Winless on the season. Now Burnley has conceded fewer goals than Newcastle this season.
Dean Henderson is yet to feature for Manchester United in the Premier League, he has played once in the Champions League and twice in the EFL Cup.
Darlow currently leads the Premier League in saves made this season, the Englishman has two secondary assists this season, meaning the goalkeeper has distributed the ball quickly to set off a fast break to ensure a goal. A key attribute Southgate looks for in a goalkeeper. With Southgate quoted saying:
"Jordan's performances have been excellent for us. We have some competition for places but I would have to say that there is nobody who I think is challenging seriously at the moment to push him out of that position."
Southgate should have watched the Newcastle victory at Everton because after 120 consecutive starts the Sunderland born goalkeeper found himself watching for 90 minutes. Southgate should seriously consider Karl Darlow for a call-up.
Jamaal Lascelles
The skipper has not missed a single minute of Premier League football this season. Lascelles is on par with recent international hero Conor Coady in terms of blocks per game and is recording more interceptions per game than the Wolverhampton Wanders captain.
Coady and Lascelles are both recording more in both departments than Harry Maguire and Joe Gomes. Gomes has suffered an injury in training and will sit out the internationals, but even Coady missed out in the current Three Lions squad, so Lascelles has no chance. No English centre back has more experience at playing a three at the back system that the Magpies player. With Southgate switching back to that formation it makes sense to include Lascelles even if Southgate wants to have his pacey full backs either side of a centreback tactic.
Issac Hayden
Hayden's fitness is a concern this season, but the midfielder is fit now and a different kind of midfielder that England does not currently process or currently use. Declan Rice is one of England's best break up player; however, Rice does not play that role like this with Hayden sitting in the middle of the park alongside rice would allow forward players to go forward.
Now, this is the way England played in the World Cup of 2018 and Southgate has gone away from this tactic to passing players who make sure the game flows. Hayden has this range of passing in his locker. Newcastle fans have seen this week in week out. What Delcan Rice can do Issac Hayden can do.
Callum Wilson
Wilson has played for England recently, and during his best season for his former club Bournemouth, Wilson featured often. It was in his down year he got muscled out by Tammy Abraham, Phil Foden and Danny Ings. Now all of those previous call ups are one hundred per cent credible.
But if you look on form in the Premier League this season, the only English striker outperforming Wilson is Englands Captian, Harry Kane in terms of goals and assists. Now Kane is having a world-class season. Marcus Rashford deserves a shout out as well. With the recent MBE and off the pitch works if Rashford were not to be selected a riot would ensue.
Although the fact is Ings will miss this set of internationals with an injury. Wilson also will because of a hamstring injury. However, before Wilson picked up the injury the current squad announcement had happened.
Southgate has been accused recently of picking players from big teams and not wanting to take risks on new players, especially during a pandemic environment. Being an international manager, you should pick players based on form, not name.
The four Newcastle players deserve a call up based on form.