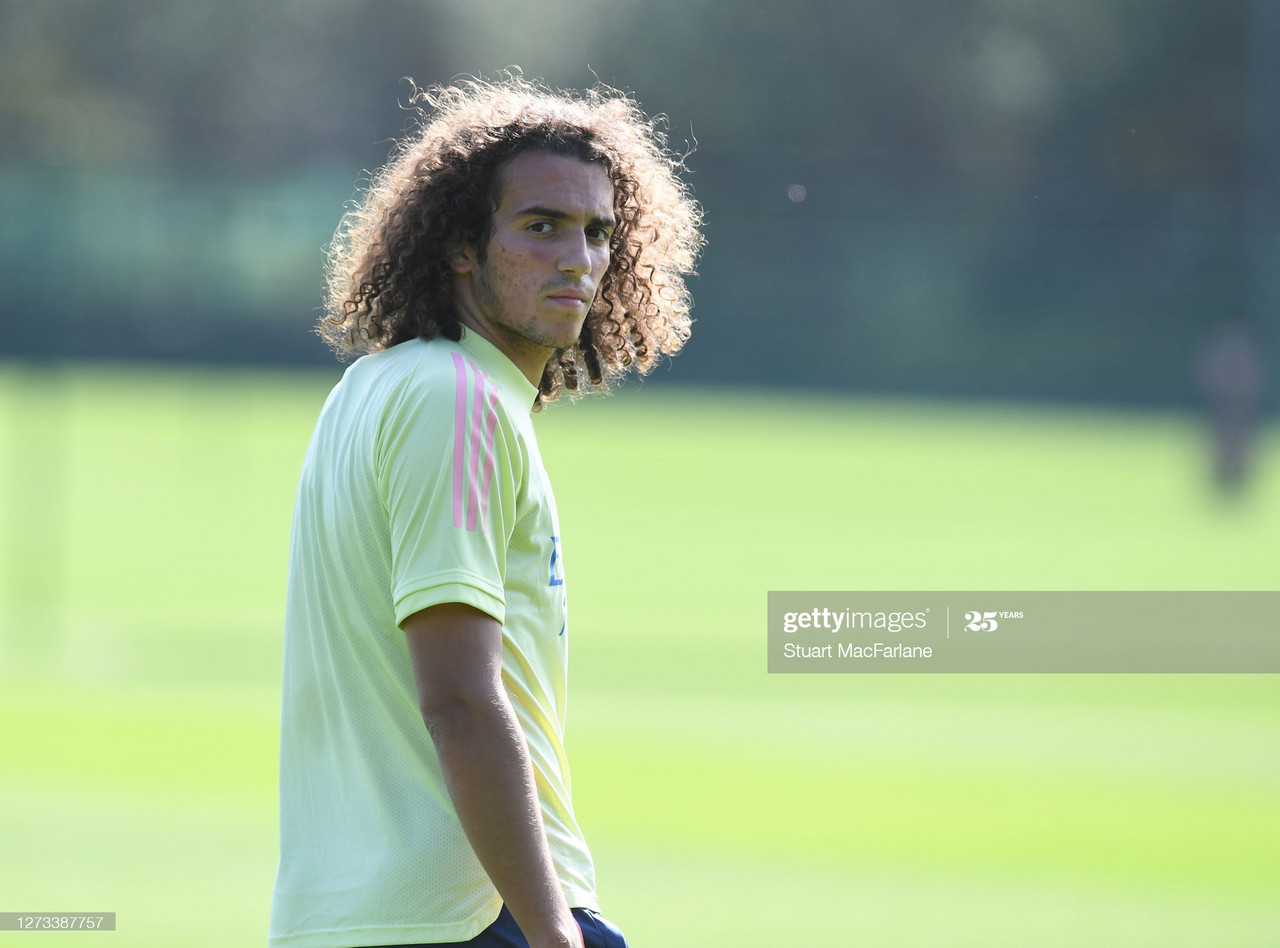 Arsenal midfielder Matteo Guendouzi hasn't played for the club since June 2020, following the loss to Brighton where the French midfielder was involved in an altercation with striker Neal Maupay, when Guendouzi was shown a red card.
The number 29 looked promising when he first moved to the north London club, his attitude and work rate was applaudable.
Maybe it's a case of him getting too big for his boots. He has been completely frozen out by the manager.
Former Arsenal man, Kevin Campbell, has expressed his thoughts on the situation.
A former Gunner's thoughts
"I do not think he will play for Arsenal again," Kevin Campbell told Football Insider.
"He doesn't have a future at Arsenal. Mikel Arteta put him in detention after the Brighton game last season, that is what it was – detention."
Guendouzi was subsequently loaned out to German side Hertha Berlin for the season, but looks unlikely to play for Arteta's team again.
"A manager like Arteta wants to see that you can toe the line, take your punishment, keep your trap shut and get working. Guendouzi could not do it."
Campbell also suggested that both Guendouzi and Mesut Ozil were given second chances this season but the French midfielder failed to seize the opportunity given to him, which is the reason he was loaned out this year.
"He was given a clean slate at the start of the season, like Ozil, but they did not toe the line."
"Arteta is strong enough to exclude players he cannot trust. When a manager cannot trust you he is not going to back you."
Guendouzi has spoken about a possible return to Arsenal, and his expectations for his loan spell in the Bundesliga.
"That was the most important thing for me. I am still young, I am only 21, so playing time was the top priority for me."
"I know that by going to Hertha Berlin, I'll be able to really express myself in a great league, so everything is perfect."
"It is not that [a return to Arsenal being impossible], I just really needed to play this year, a new challenge.
Matteo Guendouzi poses an interesting proposition for The Gunners, a young midfielder with a huge potential could well be a valuable asset in the future for the club, if they risk selling him for a low price now, the club could be set to lose out on a huge fee as his career progresses.
The club have a history of selling youngsters who eventually command a transfer fee much greater than what Arsenal made on them initially, Serge Gnabry case in point.
Keeping Guendouzi on the books at Arsenal may prove beneficial in the long term, only 21 years of age, the midfielder certainly has the best of his career ahead of him and has already impressed Gunners fans with his performances during his time at the club.
A season away from North London could be the best thing that could happen for the young midfielder, with a year to mature as a footballer and as a man, he could return to the Emirates as a more sophisticated and better midfielder.