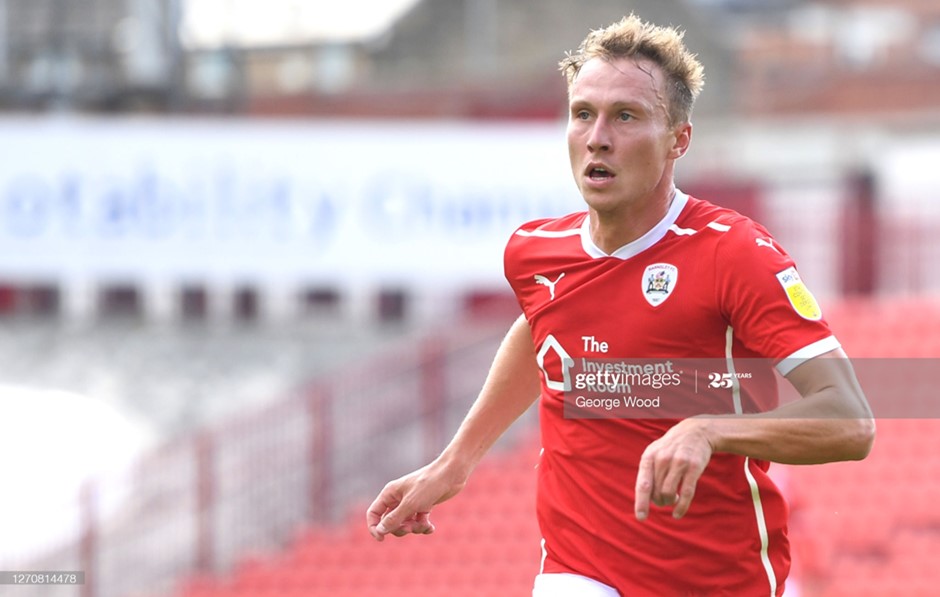 The rumour mill has rarely turned as giddily as it did this week when the unlikely names of Mario Balotelli and Barnsley could be put together in one sentence.
There were indeed initial discussions between the club and the former Manchester City and Liverpool striker, who is currently a free agent. He previously played for French side Nice, who were formerly owned by a consortium including current Reds co-owner Chien Lee.
But they got no further than that, with head coach Valerien Ismael confirming that talks were at an end and there was no chance of the move happening. Rightly so, for a number of financial and practical reasons.
Ismael was anything but downbeat about that fact, he said:
"The most important thing for us was that any player must come to us fit and able to contribute to us immediately," and adding that "high intensity for us is the first principle, and we need players who are able to contribute on this principle."
The Frenchman's style of play is not for the faint-hearted: high press out of possession, direct and dynamic with the ball, and frighteningly high-tempo and ever-transitioning throughout. The fact it was only an evolution from the tactics of his predecessor Gerhard Struber, rather than a revolution, means Barnsley's squad have taken to it with some ease.
But the demands are huge for any outsider, never mind someone of the famed temperament of Signor Balotelli. In their 3-4-3 formation, their centre forward needs to be an ultra-presser, a willing running threat both directly and interchangeably with others, and open to receive and retain with head and feet. All with no time to rest.
It requires a special kind of forward to do it. Enter, Cauley Woodrow.
Best position
Woodrow has been a curious player. At various times considered not powerful and clinical enough to be a central striker, fast and dangerous enough to be a wide forward, or creative and incisive enough to be a playmaker, a succession of managers have failed to figure out quite where his best position ought to be.
Under Struber, who played with two central forwards and an attacking midfielder behind them, Woodrow would often be in the deeper position, and he still finished as Barnsley's top scorer last season with 15 goals. With a more conventional front three, he is being given the chance to shine as the figurehead and has impressed in both his games, wins against Queens Park Rangers and Derby County.
"It's a position I'm more familiar with compared to where I played last season, where I played a long stint behind the strikers," says the former Fulham man.
"I did enjoy it and had success there, but I'll play wherever I need to along the front. I'm enjoying my new role and playing with Chapsy (Colin Chaplin) and Friesy (Dominik Frieser), it's been exciting.
"It hopefully means more opportunities. I'm in the box a lot more. Before I was outside the box or in the middle, making play rather than finishing the play off. Now I'm higher up the pitch, I can be in the box and do what I do best."
It's still a fluid position though, and he can be found dropping deep and drifting wide to contribute to play. "The manager wants that," says Woodrow. "He's happy with that as we know each other's roles."
It's clear that he is most pleased with a position as the focal point of an attack, and a system which requires a wide and unique variety of attributes could have been tailor-made for him. Ismael acknowledges as much, noting how both Woodrow and Victor Adeboyejo, who scored a goal off the bench in their last win before the international break at Derby, are a fit for his style and demands.
Ismael influence
Despite missing two of his four matches so far with a hamstring injury, Woodrow has enjoyed working under Ismael, who led the team to three wins in his first fortnight in charge.
"It's been good. The results have shown that," he says. "There's been no disruption really. When one manager leaves it's a shame but you have to refocus with a new manager, a new style and new everything. We've all taken to the new manager really well.
"It's a different twist on things, slightly different styles. It's nothing too drastic because we still want to play the same way. We want to press, we're high-energy and teams struggle against us with that."
Woodrow is tied down with Barnsley until 2023, having signed a deal last month to extend his stay after rumours throughout the summer linking him with a move away.
"There was interest from other teams but when Barnsley offered me a contract I had a decision to make and I wanted to sign it," he said. "I'm happy here now, I'm focused here, and now I've signed a three-year contract I can put the speculation behind me and focus on the future."
Asked what the team could achieve in those next three years, Woodrow had this to say:
"We can do a lot. We've already shown that this season early on. Last season we didn't start very well, we were a new team with players who hadn't played at this level before, and now everyone has had a season of Championship football. We're in a really good position now with points on the board, a lot better than last season, and we're looking up more than behind us."
With Woodrow leading from the front – in more ways than one, with the 25-year-old the fourth-oldest player in the entire youth-oriented squad – Barnsley appear to be in fine shape. Who needs Mario anyway?