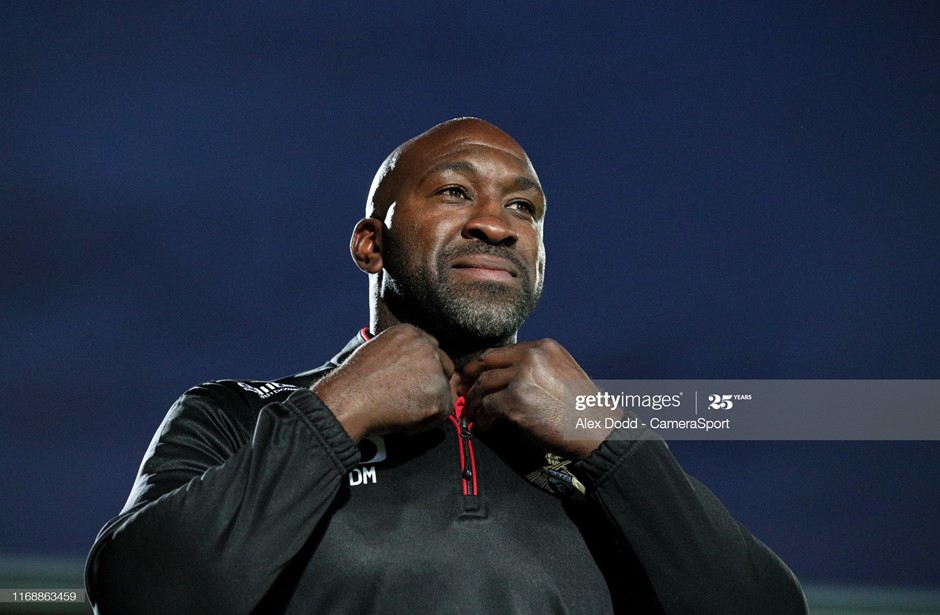 Doncaster Rovers face a mighty challenge on Tuesday night when they host a Blackpool team currently enjoying a five-match winning run.
Though Darren Moore's side, who secured a dramatic late draw against Sunderland on Saturday, are two points ahead of their upcoming opponents in the middle of the League One table, they will not be the form team.
On Blackpool
After a difficult start to the season, Blackpool have really started to hit form under Neil Critchley, who has a team full of attacking talents beginning to show their potential. They extended their successful run with their best victory yet last weekend, when they had their own late joy grabbing a 90th-minute winner at league leaders Peterborough United.
"It's going to be a great game at the Keepmoat tomorrow night," predicted Moore. "(It's) two teams that are in the ascendancy, two teams that are playing good football."
On Blackpool's threat, he said: "The front four at excellent at this level. They're scoring goals, they're creating, they pose a real threat.
"From our point of view, we know the threat that they carry is huge. They've got some very good players, experienced players at this level, that will give any defence a run for their money, individually and collectively as a team."
On Neil Critchley
There are plenty of similarities between the men who will stand in opposing dugouts during the game. Both made their name in youth coaching – Critchley at Liverpool, Moore at West Bromwich Albion – and are taking those skills into their current roles building young teams to compete in League One.
Moore said: "I look forward to seeing Neil tomorrow night. He's put his stamp on them, he's got a wonderful, exciting team. He's a man who knows what he wants; he knows what he wants to achieve, he knows how he wants his team to look. Slowly we're seeing signs of those attributes in the team.
"Myself and Neil have both come down the academy development route and both of us are really getting our teeth stuck into the jobs. Both of us are trying to mould a team we feel will be competitive at the level we are at. It's good to see from my lens what Neil is doing there, and credit him for what he's doing."
On team news
There were no new injury worries for Moore to report but he did confirm midfielder Taylor Richards would be capable of starting the game, having made his return from injury off the bench against Sunderland.
The nearest of Doncaster's injured contingent to a return is winger Jon Taylor, who is in contention following a muscle strain though Moore is reluctant to push him back too early.
Joe Lumley will continue in goal after his signing on an emergency loan from Queens Park Rangers last week. The seven-day arrangement will need to be extended thereafter, and Moore said: "I'll probably ring them on Wednesday and have the discussions then. What both clubs thought at the time was let's get these games out the way."
Doncaster's longest absentee has been Rayhaan Tulloch, who only played two matches on loan from West Brom before suffering a hamstring injury. The forward is recovering back at his parent club, and Moore expects to hear later in the week what will happen next for him.
On subs and rotation
Clubs in the EFL can now bring on five substitutes in each match, giving coaches new possibilities but also new dilemmas in how to best to use the new tools at their disposal.
Asked whether the extra subs would provide a change in approach to the rotation of his squad, with more rotation during matches and less changes required to the line-up between games, Moore said: "You could look at it from that aspect, but at the same time you've still got to look at the volume of games, and that still has to prevail really.
"With the magnitude and volume of games coming, you'll still see the rotation coming, even in the starting 11. It is what it is in terms of where the teams at, and the fixtures dictate it.
"Sometimes as managers we are dictated by the way the fixtures are coming in, because we feel for the health and wellbeing of the players, and because at the start of the season we've seen too many acute injuries have cropped up. Therefore you've still got to take that into consideration.
"For all managers this season, we're faced with new dimensions and dynamics to the game. There's not a right or wrong way."