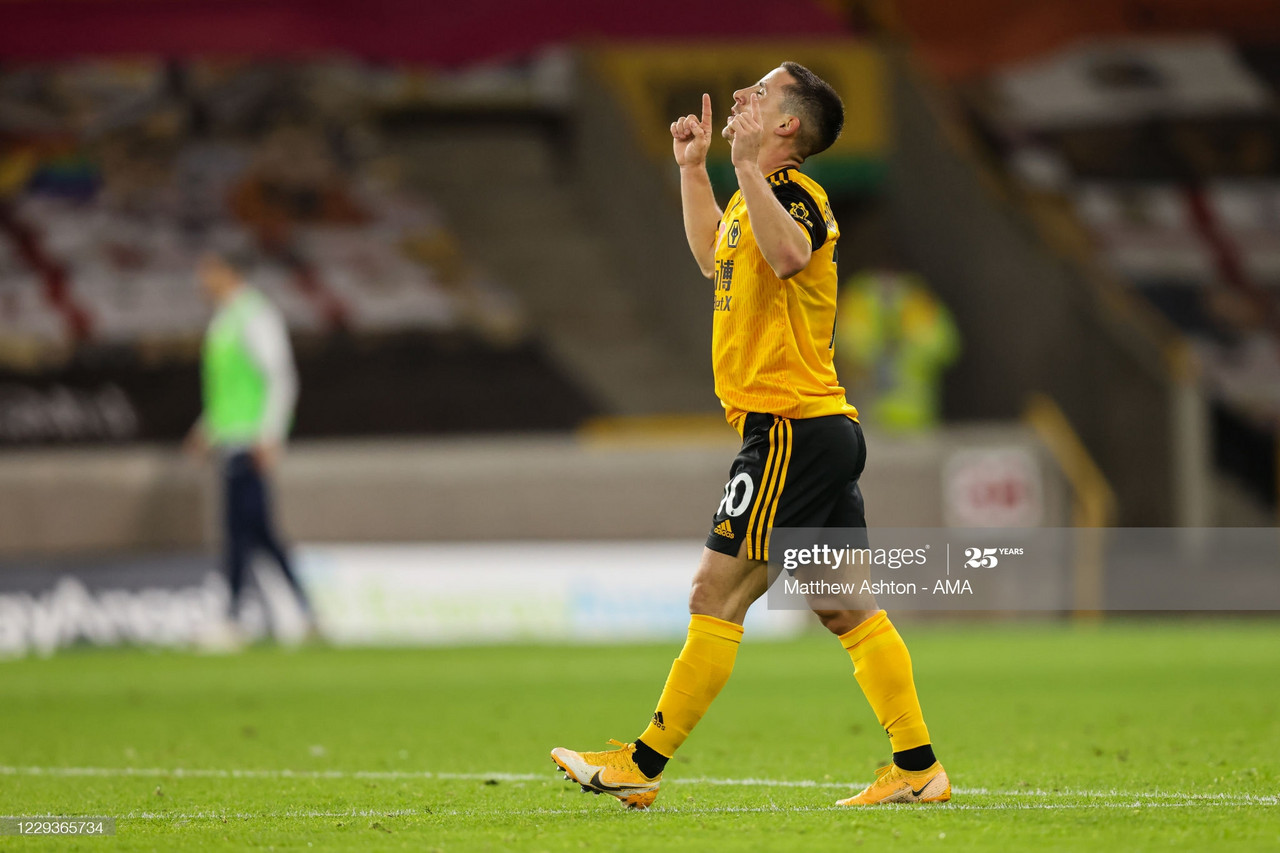 And that's all folks!!
The points are shared
Full Time: Wolverhampton Wanderers 1-1 Southampton
Added Time
Wolves look like the team that is going to win it
Neto comes close again
Wolves have it in the net but it's offside
Wolves have their goal
GOALLLLLLL. WOLVES
The Wolves tactics
Wolves chance
Wolves substitution
Raul misses again
Should be 2-0 to the Saints
Wolves need a change
Saints take the lead
GOALLLLL Southampton.
Raul this time
Podence with the chance
Adama running free
SECOND HALF UNDERWAY
Wolves will look to get going in the second half
Half Time thoughts
HALF TIME!!
The problem for Wolves so far
Me trying to think of what to type
Podence wins a header...
Armstrong comes close again
Adama unleashes a shot
"I'm going to go and paint a wall"
Southampton can be dangerous
Southampton come close
Wolves come close
Dodgy start from Boly
WE ARE UNDERWAY
News from the club
Nuno on Coady and his absense
The danger-man for Wolves tonight
Results elsewhere
This will be a fascinating watch
Champions League winner is back!!
Adama brings up his century
How much will Wolves miss him?
No captain fantastic
AND HERE IS HOW THE VISITORS LINE UP!!
HERE IS HOW THE HOSTS LINE UP!!
The Wolves are here!!
30 MINUTES UNTIL THE TEAMS ARE ANNOUNCED
Pre game thoughts for the visitors
Pre game thoughts for the hosts
The start of the season for both sides
HOW TO WATCH
WELCOME!!