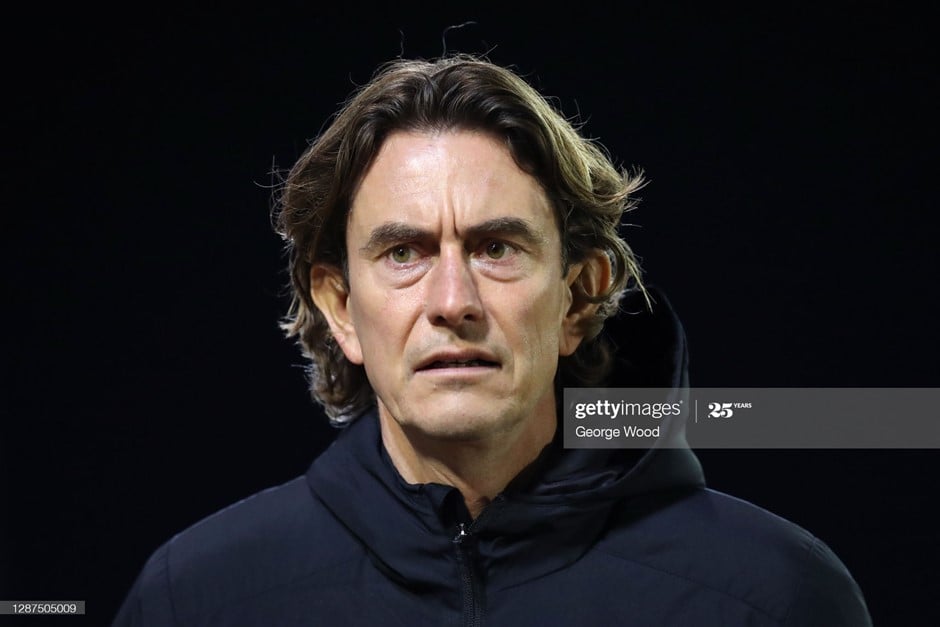 Brentford returned to winning ways after three straight draws with a victory at Barnsley on Tuesday night, with Ivan Toney scoring the crucial goal for Thomas Frank's side.
His second-half header ensured they closed in on the Championship play-offs, and although they are yet to fire in front of goal quite like last season, they are now six matches unbeaten.
On the game
After the game Frank was quick to praise opponents Barnsley, who frustrated them for long periods and proved very difficult to break down.
"I am very pleased with the performance," said the Bees head coach. "I think we looked good. We were very solid, structured, mature, in more or less everything we did today.
"I loved the patience in the first half because Barnsley are a very good side. I was very impressed by them; I'd watched the last five games they played, with four wins and four clean sheets. They make it unbelievably difficult for a lot of teams and they did that again today.
"They are very organised, they press with an extreme intensity, and they like to go forward and deep as quickly as possible. That's very difficult to play against, and I think we managed well."
On the second half
The win was delivered thanks to a far more incisive second-half performance, creating a number of chances and looking particularly threatening from set pieces, including the Mathias Jensen corner which Toney nodded in for the winner.
"That patience in the first half also tired them out in the second half, and we showed we could step up our level," said Frank.
"I'm pleased to score with a corner, we need to score more set piece goals. We were dangerous today on set pieces.
"The thing I think we still need to improve is today we had the chances to kill the game to two or three nil."
On Toney
Toney's header made it 11 goals in a very productive start to the season, and Frank was again delighted with the display of his main man on Toney's return to a ground he previously had two loan spells at.
With a twinkle in his eye, Frank smiled: "I like him! He's doing a good job for us. He had another strong performance, I must say.
"He was very strong, winning duels, he was a focal point and (provided) link-up play, and we know he's always in there in the box, so that was a brilliant performance."
On improving the whole attack
If Toney is on hot form for Brentford, the same cannot be said of the rest of the attack, with the remainder of the team notching only seven goals between them all in the Championship. Frank admits there is plenty still to work on in the forward areas if his team are to match the prolificacy of last season's vintage.
"The offensive part of our game I think we still need to kick it up to a higher level," he said. "There were signs of something good today but that's the next step.
"We're working very hard on the relationship between the front three to get better. That's slightly difficult with no ability to train, it's a little bit on the training pitch and a lot of video. We know what we need to work on."