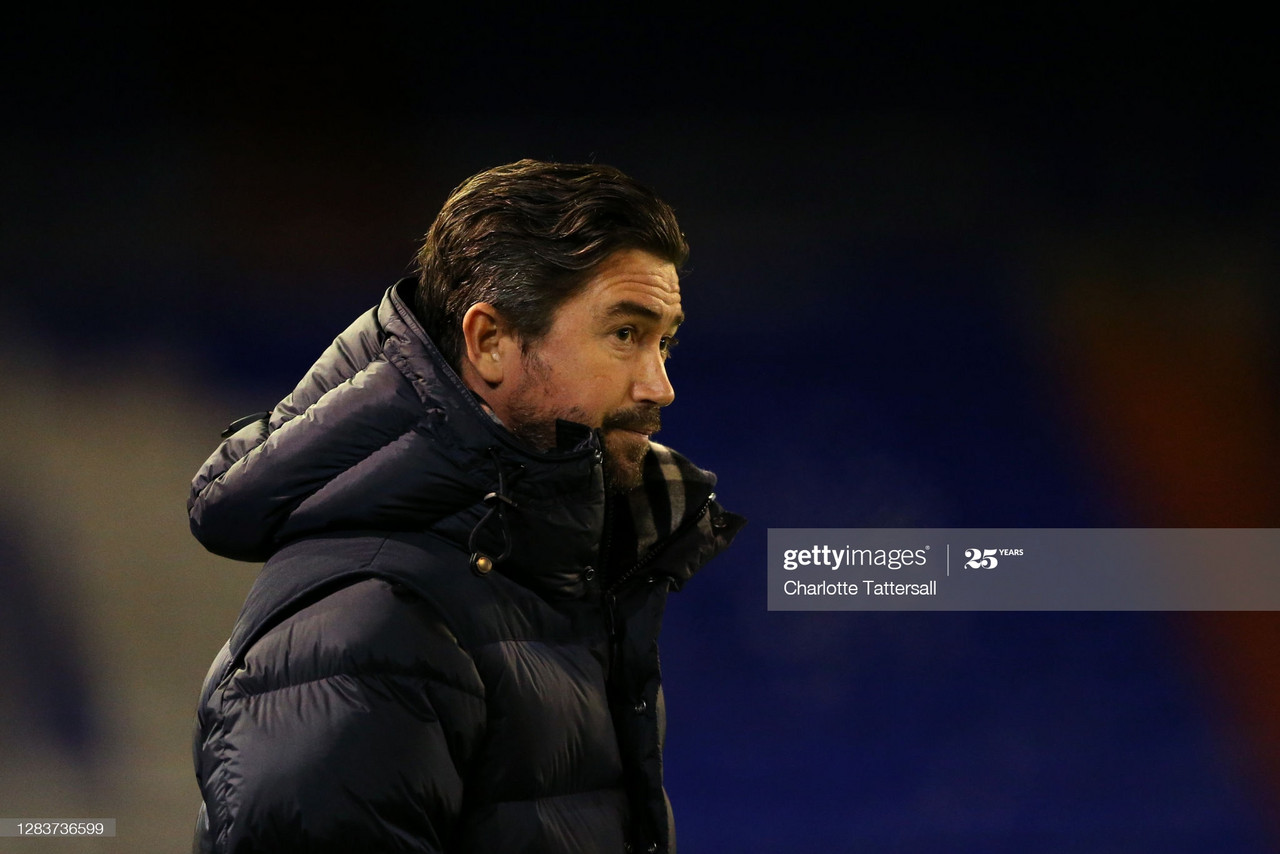 Oldham Athletic progressed to the third round of the FA Cup after an emphatic 2-1 victory away to Bradford City on Saturday afternoon with two incredible goals from Danny Rowe and Conor McAleny
READ: Bradford City 1-2 Oldham Athletic: Spirited Latics performance earns third-round spot
Here's what Harry Kewell said after the game:
His assessment
Oldham dominated the first half of the match, and should have probably been in the lead at half time. That is something Kewell noted after the match, although he was pleased with the performance
"I thought we approached the game perfect. Our passing, our movement, out discipline, our commitment, our attitude was spot on today. " he said "We were confident through the back through to the middle, two up front. My only proper criticism is that we've got to take these chances and put this game to bed even before half time.
"But I can't fault them. At the end of the day, they were brilliant, so I'm happy, now we've just got to keep it going."
Although they may have had a lack of clinicalness, the two chances that Latics took were taken wonderfully: "I think we scored the two hardest ones. It doesn't matter, I mean I'm more happy about the way that they were talking, the way that they were working together as a unit.
"And even when the ones that came on, for the ones that came off, they slotted in perfectly and they were creative. Yeah, towards the game, obviously it's a cup game so Bradford were going to put people up, so we just sat back a little bit and we caught them on the counter. But we need to punish teams and if we could do that then it would be a lot easier."
Working hard after half time
Latics went into the break with the scores level and Kewell was pleased with the spirit his side showed to find a winner - especially in midfield:
"We've come across these challenges this year when we haven't played as good and we've been fortunate enough that sometimes we've been on the receiving end on some of these half times where we've been going in 'how are we actually 0-0 or 1-1 at this point in the game?'
"We have to make sure we switch on and we do the things that we train to do. I think the reason why I think we won that was because of the midfield today. The way that they passed, the way that they picked up the ball - the second ball especially - Brice [Ntambwe] was fantastic, Ben [Garrity] never stopped, Alfie [McCalmont] was brilliant, Davis [Keillor-Dunn] was brilliant and I think that was the heart and soul of the team today."
Upwards momentum
Harry Kewell's side have won a number of games recently, but he still feels that his side need to perform at this level more consistently:
"We're not getting carried away. I said we still know that this is still a working process. It's nice to win, it makes everyone happy, it makes everyone smile. But I like these performances because now they can take this and they can believe in it now and they've got to keep doing it now, that's the only difference with the great teams - they constantly do it week-in, week-out."
After the loss at home to Scunthorpe, Oldham have now won their past three games and will look to extend that when they play Tranmere on Tuesday evening:
"We're always going to have little speed bumps, it's how you react to that. We've shown a good reaction in the three games and they weren't three easy games, they were very difficult games. For me I'm happy and now we've just got to rest up and we go again on Tuesday."
Reaching round three
Oldham have performed well in recent years when in round three of the FA Cup and Kewell wants his side to seize every opportunity they receive in the competition:
"The FA Cup's a special cup." he said, "You go around the world and everyone knows the FA Cup and I think if you have an opportunity to participate and to go quite far in it, you should take it with every opportunity you get because it doesn't come around that often so with these performances, hopefully, well we are continuing in it now and we want to continue in our progression."
The Latics boss also noted that he was pleased that his side troubled the opposition and put on a good performance on Saturday:
"It's huge for every club. Like I said, you enter a competition, you want to have the mindset to go as far as you can. We're not here for just a stroll around the park, we want to be able to play good football, create chances, make people happy and put on a good performance and I think we did that tonight."
Fans returning
A performance which would have normally had the backing of the travelling Latics faithful, it was eerily quiet for a game as big as this to take place behind closed doors. With some fans returning around the country, Kewell spoke about he was excited to get fans back in grounds:
"Of course, it's always for the fans. We've worked hard and like I said, we want to be able to show them with their own eyes. The sooner we get the fans in, it will be fantastic, and I think my players will actually respond very well when the fans do watch them live."
Fulham, Liverpool, Everton, Forest - The FA Cup third round has produced some memorable moments for Oldham supporters. The Latics manager said that it would be 'huge' to have fans in the stands for the game which will take place on the weekend on the ninth of January:
"It would be fantastic, it would be huge. Hopefully, we can progress our team a little bit more, get a little bit fitter, get a little bit sharper, get a little bit more hungry so when that game does come round then we're fully ready to put on a great show for the fans."
Injuries
Young defender Dylan Fage hobbled off the pitch against Bradford, further adding to the list of Latics' injuries. With a packed fixture list, Kewell praised the importance of the club's medical team:
"Every single person's in exactly the same position so we can't sit there and cry or anything like that - it's football. My players are playing at a hundred miles an hour and you're going to have accidents, you're going to have injuries, but the good thing is that I have a great medical system here, great physios so they mend them up and get them back stronger, fitter and better."