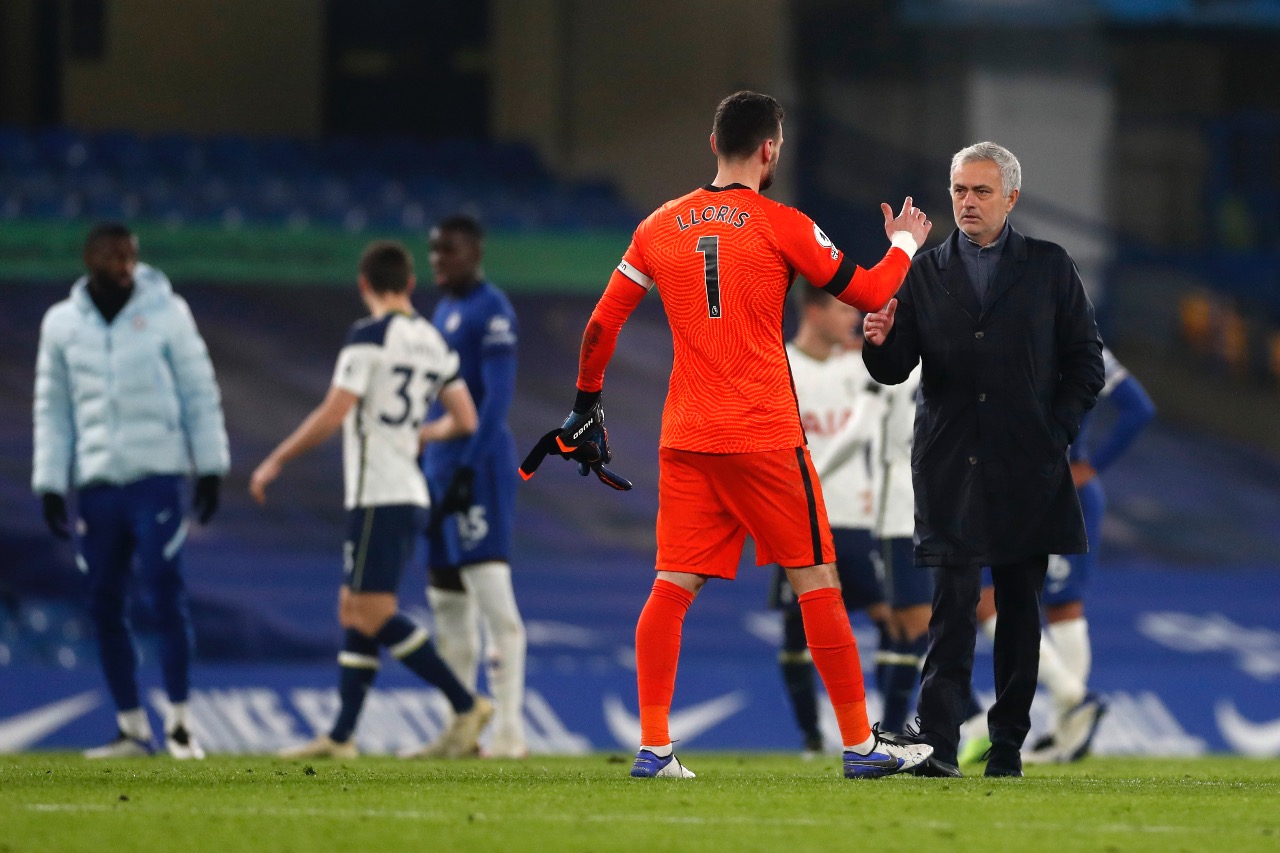 The Spurs may be at the top of the Premier League but Jose Mourinho is not satisfied with the results just yet. Following a goal-less visit to Stamford Bridge, the Portuguese manager stated that him and the players were not happy with the performance.
"My dressing room isn't happy with that [result] and that is fantastic. It's a complete change of mentality and personality. That was a game where we respected them and they respected us," Mourinho said. "Nobody gambled or tried to change the direction of the game. Everybody was in a situation of one mistake wins the game, especially in the last 15 minutes. If we were a bit better, we would have won. The game was there for us. The next match is a must-win."
Mourinho's return to Stamford Bridge wasn't the only storyline of the fixture. Since Toby Alderweireld will be out from two-to-four weeks, centre-back Joe Rodon was chosen by 'Mou' to start along Eric Dier as a part of Tottenham's back four. The Welsh made his Premier League debut as a starter with Spurs after being signed back in October.
Despite almost giving away a goal at the end, Rodon was solid, recording four ball recoveries, four clearances and a 83.3% pass accuracy.
"I'm very happy with Joe (Rodon), very happy with the profile, and to be with my amazing coaching staff - Joao [Sacramento], Ledley [King], all these guys - coaching and teaching these guys, and working with Joe has been a pleasure.
I just feel sorry he can't play in the Europa League because it would be a great level of experience for him, and I believe the biggest game he played before this one was Championship play-offs and a Wales national team match, so I'm very pleased that he could come here and for 90 minutes he made one mistake."
This year's schedule for teams competing in European competitions is tough, playing at times three fixtures in a seven day lapse. Still, the mentality of this team may be the reason why trophies are expected to arrive to White Hart Lane this season.
Tottenham is in the middle of a tough run of games, facing Arsenal, Crystal Palace, Liverpool and Leicester City in consecutive weeks. Aside from that, they are also fighting for the top spot in their Europa League group, where they are currently tied at 9 points with Antwerp from the Belgian Jupiler League.