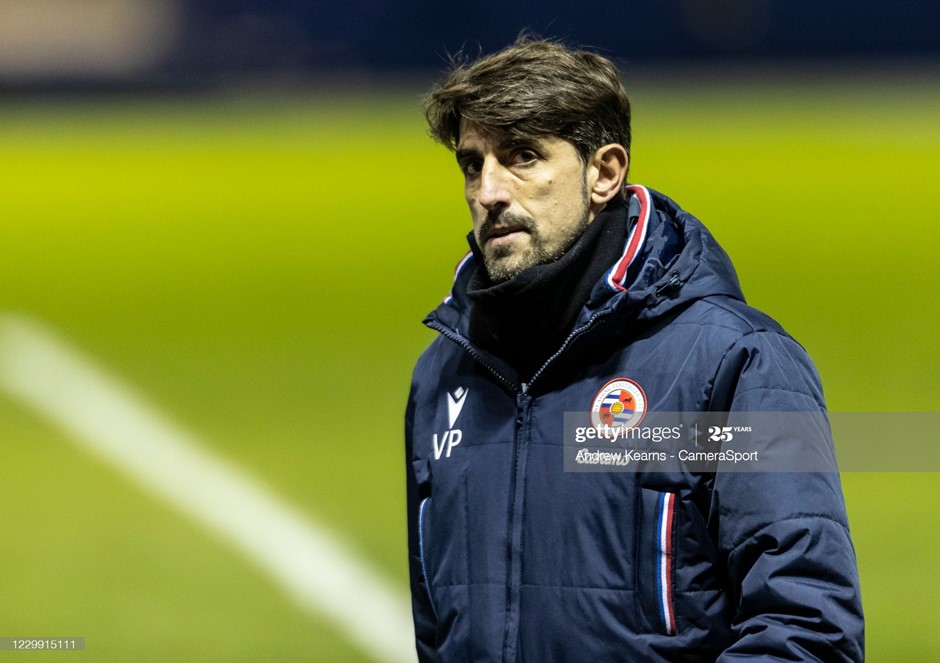 Reading were left frustrated on Wednesday night as a succession of penalty calls went against them and they were held to a 1-1 draw at Sheffield Wednesday.
After levelling against their 10-man hosts through Lucas Joao, Veljko Paunovic's side could have had up to four penalty decisions go in their favour, only to be rebuffed each time by the referee.
The Serbian boss offered a veiled criticism after the match as he expressed his disappointment not to be heading back home with three points and top spot in the Championship table.
On the game
Reading dominated possession from the very beginning of the match, but found themselves a goal down before a red card for Wednesday's Liam Shaw allowed them to really turn the screw and apply heavy pressure in the final hour, without finding a winning goal.
"I think we had a game that we should have won," reflected Paunovic. "I'm disappointed, obviously. I think it was a good opportunity for us. But we also have to acknowledge that the team played until the end, tried very hard.
"We were very smart with the ball, we didn't foul, we didn't give them opportunities, until we got a little bit tired. We defended well, and overall we had a very good performance but not enough to win this game.
"We have a lot to learn from the game, that no one is going to help us. We're not going to complain about officiating and possible penalties that were maybe involved in the game in our favour. We have to look at how we perform."
On penalty calls
However, Paunovic was prepared to nudge a little further into the debate on the performance of referee Oliver Langford, such was the scale of perceived injustice in the Royals camp.
"I didn't want to look at (the decisions) but from the people in the changing room, at least two could have been clear penalties," he said.
"We're never going to complain, but I think everyone has to keep himself accountable. We always do that as players and coaches, so we (want) the same from everyone who is involved in the game."
He also advocated the introduction of a video assistant referee (VAR) into the Championship as a way of improving the number of accurate decisions.
"VAR would probably be helpful," he added. "Somebody has to think that this league is good enough, strong enough, and followed around the world.
"Everyone is asking why we don't have any VAR. I have no answer for that but hopefully in the future that will be fixed."
On missing top spot
It was a particularly frustrating opportunity missed by Reading because, had they won they game, they would be able to enjoy the next few days back on the Championship summit.
Instead they are in fourth place in a very congested top end, but Paunovic said they must keep looking positively having steered things back on track with a three-match unbeaten run.
"(It was) a great opportunity to get back in that (top) spot," he admitted. "But we will use the anger, the disappointment and all the feelings we have right now to bounce back.
"We cannot hold any negativity. Also we have to embrace the positive situation and the new momentum we are creating with the team. Today would have helped volumes, but despite that we're moving forward in the direction we want to go."
On learning
Part of that is continually searching for areas of improvement, and Paunovic says that the big takeaway from this match will be working on their play in front of goal.
"We had momentum and had opportunities, which makes me feel disappointed as we weren't rewarded for the whole hard work and the gameplan we had," he said.
"We were on the verge of scoring the goal which would open them up and break them down, and open the opportunity for us to score even more goals.
"We're still growing and learning as a team. Today is a big learning moment for us, to learn how to play these kind of games. We had patience and did what we wanted to do, but just in those moments, in the goalscoring opportunities, (we need) to be more calm and be more clinical."
On the return of fans
Reading return to the Madejski Stadium this Saturday when they host Nottingham Forest in the early kick-off, but most importantly they will be able to play in front of some of their own supporters again.
As the club is based in a Tier 2 area under local coronavirus rules, up to 2,000 fans can attend the game. It will be a special occasion for the lucky few able to be there, but also for Paunovic who has yet to see supporters since taking charge of the club ahead of this season.
"I'm excited and the players are all excited about getting fans back," he said. "I think it's going to be a great football fiesta, and that's something that we've been waiting for (for) a long time. Personally I'm super happy."