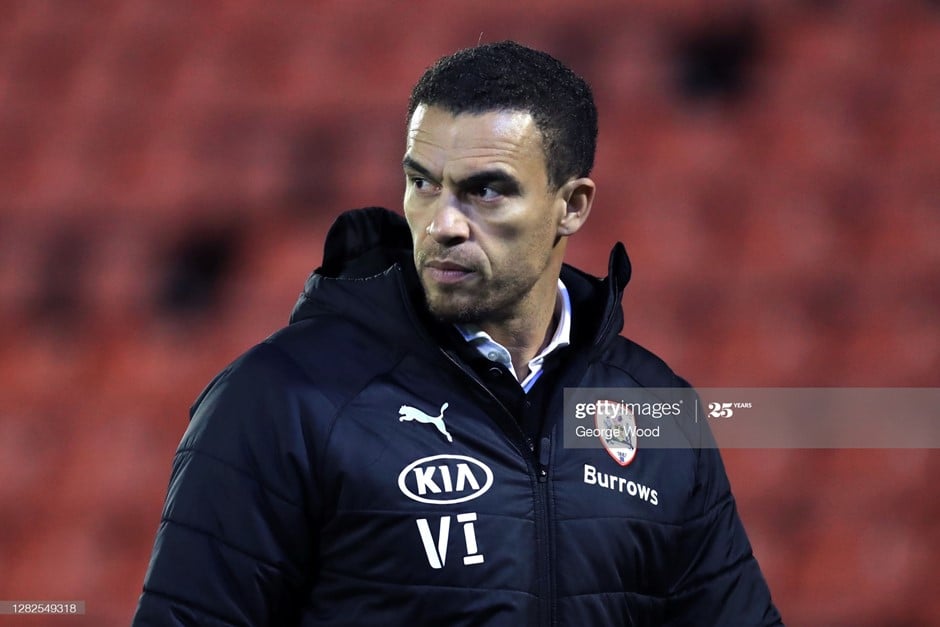 Bournemouth may be in the Championship promotion places, but if the season had started when Valerien Ismael landed in England just over six weeks ago, it would be Barnsley in second place rather than Jason Tindall's side.
Such has been the turnaround engineered by Ismael in his short time as head coach, winning five of his first eight games including the most recent on Tuesday night at Birmingham City, that they can be expected to provide a strong challenge for a side recently relegated from the Premier League when the Sky Sports cameras come to Oakwell on Friday evening.
On next targets
One of the reasons behind the success of Ismael's Barnsley is that, starting with the first week in charge which brought two exceptional wins, he is always looking for the next areas of improvement in his team.
Having responded to back-to-back defeats to Brentford and Blackburn Rovers with a comeback win at Birmingham, Ismael set out the aspects of Barnsley's play that he wants to work on ahead of the Bournemouth clash.
"We improve a lot of areas," he said. "We are very well-organised, we press very well, the team spirit is very good. Now we show the next level with the mentality to come back when you are one down. It's very important for the players.
"But there are also other areas that we need to improve immediately. We must become more efficient for the goal (and) we must avoid our mistakes. When you concede a goal and have to come back it costs a lot of energy, and when you play every three days it could be very dangerous.
"And the last thing is we must become more ruthless. Now we know this, we work with the guys, we need for the next step tomorrow to be more efficient, avoid mistakes, and be more ruthless."
On Bournemouth
Looking at Friday's task, Ismael said that his team should be relishing the chance to show what they can do against high-calibre opposition.
"For me, they are one of the favourites for this league," he said of Bournemouth. "They are a very good team, have a good shape, very good individual players who are good in one-on-one situations, very good tactically. They came from the Premier League and you can see the level of this team. That is why it is another big challenge for us.
"We saw Bournemouth are one of the best teams in the league, but Bournemouth have to show this on the pitch. I'm sure that we can beat this team with our principles, with our organisation, with our mentality, and (implementing) what we need to improve in our game.
"I'm sure the guys are looking forward to this game because you want to see where you are against the best."
On injuries
Ismael also gave an update on his squad, confirming that defender Jordan Williams will again miss out with a hamstring injury but could be back in the next week.
The head coach said: "Jordan Williams will be out for this game, but we have all the other players (except for longer-term absentees Ben Williams and Mike Bahre) on board. This a very good sign for us.
"We hope (he will be back) next week. He needs more confidence in his hamstring so we don't want to take a risk with this injury. The player needs to first have a very good feeling and be 100 per cent. We want to see him back but the most important thing is time, and no pressure on him."
Despite the hectic run of games in the Championship, Ismael said that he is not especially concerned about fatigue in his hard-worked squad.
"We don't think about fatigue," he said. "We know it's a tough problem. We know it's the third game in the six days but it's the same for our opponent. That's why we need to stay focused on what we see on the pitch.
"We can make more substitutes and these are good tools for a coach. We have to use this to stay focused on our performance."