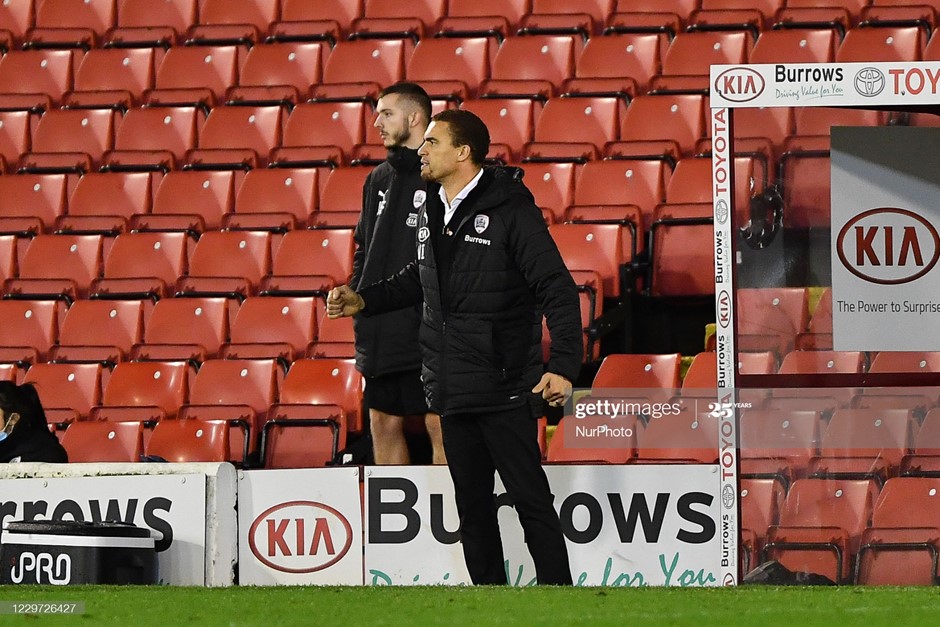 Valerien Ismael and his Barnsley side were given something of a reality check on Friday night when Bournemouth came to town and secured a 4-0 win.
Though they were not comprehensively outplayed, mistakes at the back and a failure to take advantage of promising opportunities combined to make it the most disappointing night of Ismael's reign as Barnsley head coach so far.
On the game
The Frenchman summed it up best when he reflected at the end of a wet and chilly December evening at Oakwell: "It's a bad day, like the weather.
"We made too many mistakes and the opponents punished us, and that's why we need to work on this. We play well, we create a lot of situations, we press very well, and we make the mistakes which destroys our chance to win the game.
"Bournemouth, for me, are one of the best teams in the league, but tonight is not the feeling that Bournemouth were much better."
On mistakes
Two of the goals in particular could be attributed to high-profile mistakes, with possession lost in dangerous territory for Dominic Solanke's second goal in first-half injury time, and the final blow coming courtesy of a Herbie Kane misplaced pass combining with a Jack Walton goalkeeping error.
"I told the guys that we are disappointed that we made too many mistakes," said Ismael. "We have to accept this from the young guys but we have to analyse but not be too over-critical.
"We know our position in the table and we know our possibilities in the team, what we have. That's why you have to accept when you have so many games in a season it could be possible you have a 90 (minutes) like today."
On fatigue
Ismael admitted that fatigue, potentially both physical and mental, had played a part in those poorer aspects of the performance after a third game in the space of six days for Barnsley.
He said: "It was maybe a little bit tiredness, because the last percent was not there today to win the ball, to shift through like in the last two games, but it's a part of the game.
"I felt this on the pitch because if I review the last two games against Birmingham or Blackburn, (we were) more fresh in our game, in our pressing. We create a lot of 2-v-2 and 3-v-2 situations that we want, but in a lot of situations we didn't win the ball."
The upside of the Friday outing is that they now have the rare luxury of a five-day gap between fixtures, next locking horns with Wycombe Wanderers next Wednesday, and the head coach said: "I'm happy that between this game and the next game we have enough time to recover and get fresh heads for the next game."
On taking chances
As well as making costly errors at the back, they failed to find the clinical touch required to get a goal at the other end, but having worked their fair share of promising openings Ismael was not too concerned.
"The good thing is we created a lot of situations," he said "We created a lot of attempts, and this is a good thing. But we have to get our reward, and this is the problem for the moment.
"When you invest a lot of energy to press, to win the ball, to play fast transitions, and you get your chance, you have to score. You can concede a goal, that's not a problem, but we have a lot of quality to come back in the game. We did it well on Tuesday (coming from behind to beat Birmingham). Today I think was a bad day."