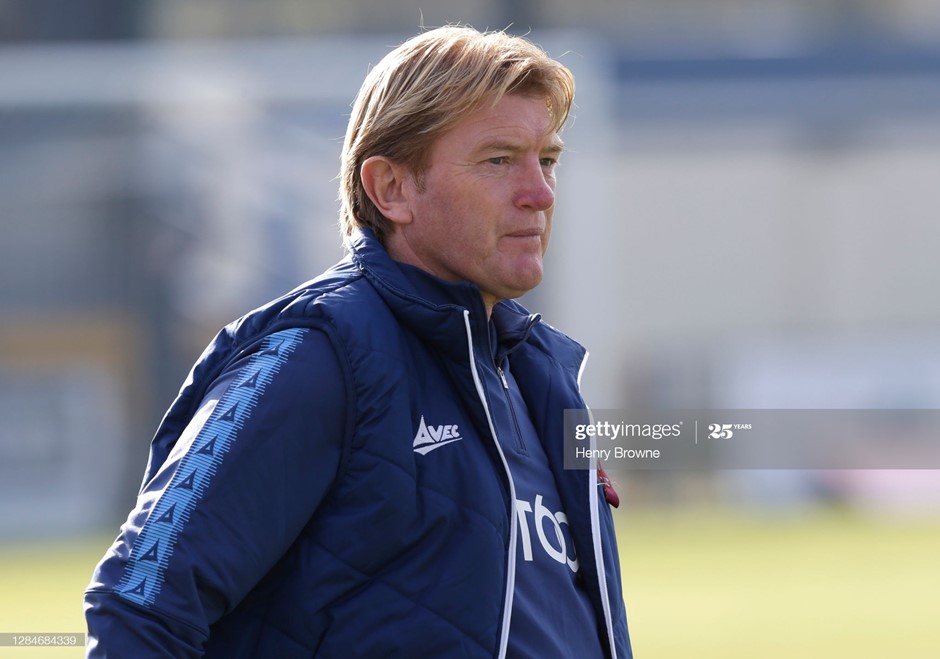 Bradford City slumped into the League Two relegation zone with another defeat on Saturday, beaten 1-0 at home by Carlisle United.
It was a fifth consecutive defeat in all competitions for manager Stuart McCall, who was left to reflect on another very disappointing afternoon.
On the game
After a first half in which both sides created their share of chances, Carlisle took control after the break with Rhys Bennett scoring the only goal and goalkeeper Richard O'Donnell keeping the score down with a string of fine saves, while Bradford carried little threat themselves.
"I think that's our fifth 1-0 now," lamented McCall. "It's an individual error (for the goal). It's human nature, people make individual errors unfortunately.
"Before the game, we were aware of what a run (Carlisle) were on, how well they were doing and Chris Beech as a manager has done a fantastic job with them. I saw them at Salford the other night and they were very good, they should have won by a lot more than they did.
"The threats in the wide areas I thought we contained. It wasn't a great spectacle early on. Our best chances we had one cleared off the line, Clayton's had a shot, Austin should score, so we've had opportunities.
"I don't think there was a lack of quality. It's only when we go down a goal down that they opened us up a little bit more. Losing the goal was sickening really because it was a tight game."
On their attack
It was a particularly underwhelming day in an attacking sense though, with Bradford failing to hit a single shot on target in the whole game.
They only had six efforts on total and McCall rued how injuries meant that he had few options to bring in on and improve matters when they toiled in the second half.
He tellingly admitted: "Is there any belief there, unless it's a set piece, that we're going to get one back? Probably not at the moment."
On their league position
As one of the biggest and best-supported teams in League Two, the sight of Bradford in the bottom two is a very concerning one, but McCall has no doubts that they will not stay there for long.
"It's not a place where we want to be," he admitted. "We were looking when the window shut if we could be mid-table and pushing the top 10, then reinforcing in January. Once the window closed and we realised what we had, (we knew) we can be competitive.
"But we couldn't foresee the results, we certainly couldn't foresee the catalogue of injuries we've had. But it's where we are now, and we'll be doing everything in our power to make sure we're not there in the next couple of months."
On injuries
On those injuries, McCall hopes that in the week before their next fixture at Oldham Athletic, he can welcome back forwards Lee Novak and Kurtis Guthrie.
Billy Clarke and Gareth Evans might be a bit longer, while the manager revealed that Zeli Ismail will be ruled out until March having had an operation following a hamstring problem.
He said: "Zeli's gone under the knife today and it's going to be three months. He had an operation today."
On the future return of the other though, McCall added: "They will make us stronger with their experience and quality, and they need to come in and lift the other boys that have been toiling a little bit.
"We've given teams a game missing six or seven players so I would like to hope that when we get three or four of them back, we'll be stronger and better. Hopefully the results will improve, they need to improve."