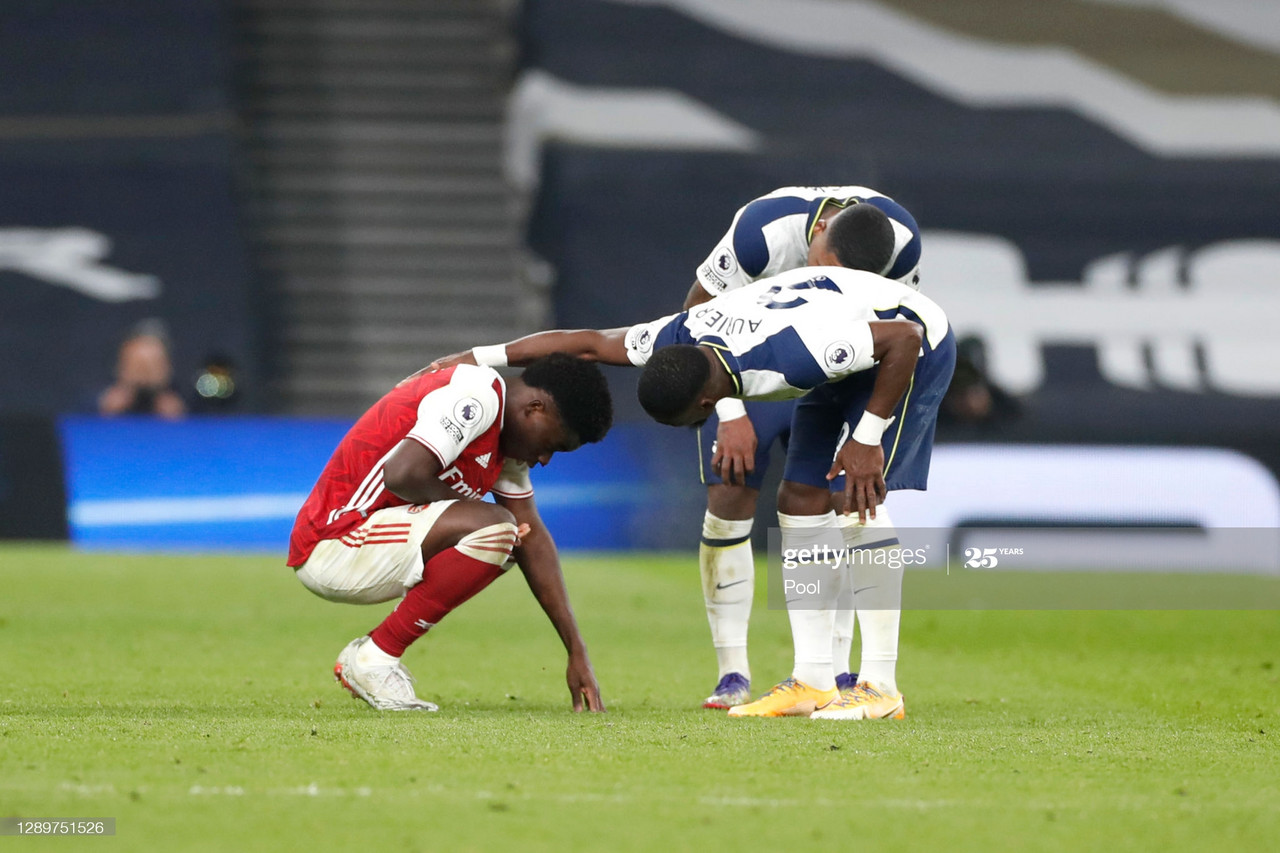 Heung min Son opened the scoring for the hosts, curling an effort in from 25 yards out, Arsenal defenders backed off the South Korean and gave him far too much space, but it was still a special effort from the Tottenham winger who earned his 10th league goal of the season.
Arsenal dominated much of the first half, and proved a threat to Spurs, but often couldn't get that final pass through the defence or convert their chances.
Story of the match
The Tottenham second came in typical Mourinho style, catching The Gunners' on the break, after Arsenal put a dangerous ball in the box but couldn't finish their chance.
The ball broke for Spurs, and they found Harry Kane in the box who smashed home from close range, the ball going in off the underside of the bar.
An injury to the returning Thomas Partey in the build-up to the second goal concerned Arsenal fans, but frustrated manager Mikel Arteta who pushed his midfielder back on to the pitch when the Ghanaian attempted to exit the field of play, as Spurs ended the first half with a two goal advantage on the stroke of the interval.
The Gunners started the second half in the same vein as they did most of the first, being allowed to dominate the ball and create a plethora of chances, but it was the same old story of the season, only offering half-chances and lacking the final ball or touch to make any real difference to the scoresheet.
The arrival of Dani Ceballos improved the Arsenal midfield in the second half, as the Gunners enjoyed a multitude of attempts and had a substantial amount of possession and looked the most likely to unlock the Tottenham defence.
Before this season, a lack of creativity is not something that is usually associated with Arsenal, but the Gunners struggled again this afternoon, despite their pressure and possession.
Pierre-Emerick Aubameyang has looked uninterested since his contract renewal and again failed to impress or make any substantial impact on the game.
Arsenal ended the match with three centre forwards on the field, as Eddie Nketiah replaced Hector Bellerin with 15 minutes to play, The Gunners still could not find a way past Hugo Lloris, despite their seven second half attempts, five of which landed on target.
Spurs on the other hand, had zero attempts in the second half but still managed to secure a victory.
The Arsenal defeat could be blamed on a number of reasons, but it was their dangermen who failed to capitalise on their chances, unlike Spurs where Kane and Son took advantage of their chances to secure their side a crucial victory, as the lilywhites return to the Premier League summit.