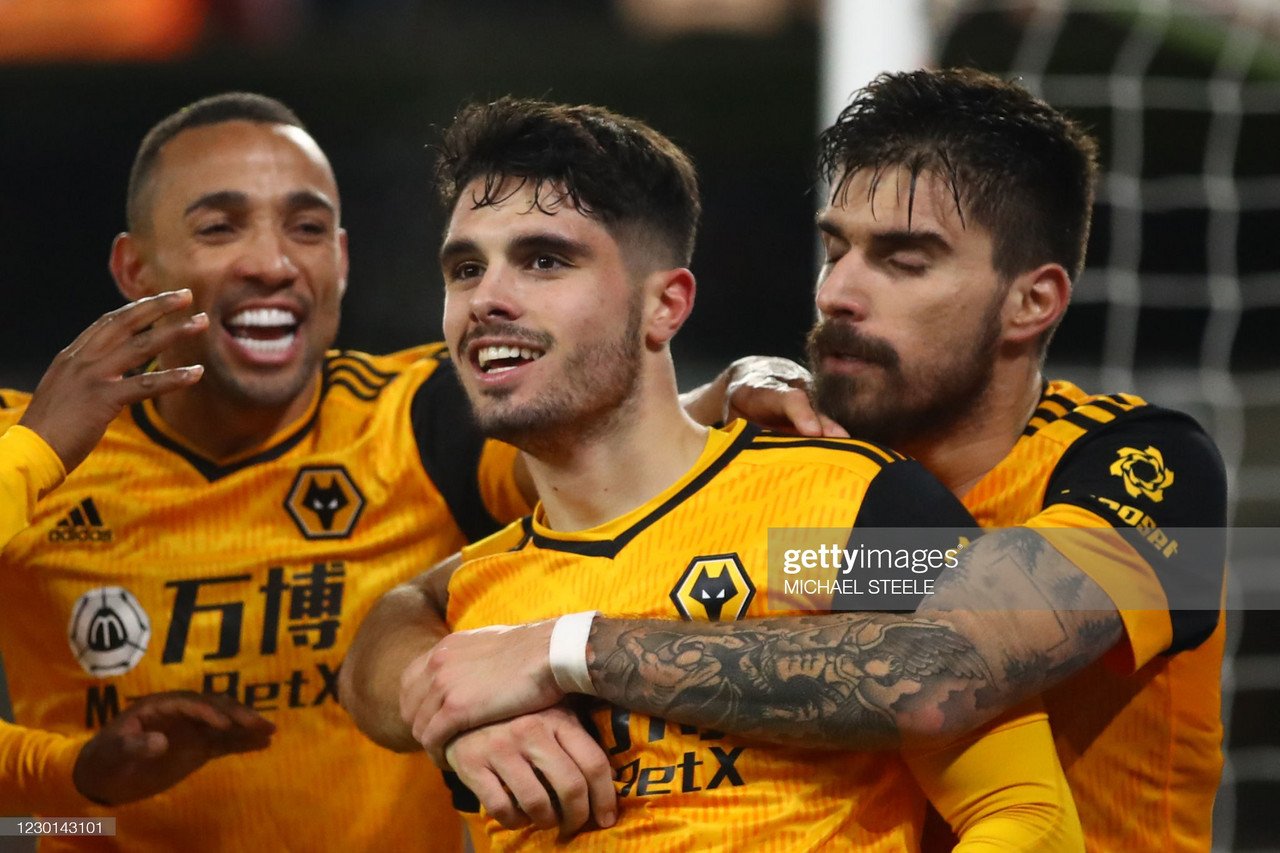 That's all for now...
Saiss fires Wolves level at the death!!
The STATS!!
Full Time Thoughts...
FT' - Wolverhampton Wanderers 1-1 Tottenham Hotspur
94' - Lloris to the rescue.
93' - The game could go either way.
91' - Final Change for Wolves
90' - Added Time
85' - Wolves GOAL!!
85' GOALLLLL WOLVESSS
82' - Changes all round.
79' - Classic Mourinho...
74' - Substitution for Wolves
70' - Marcal down and it doesn't look good.
69' - Substitution for Spurs
67' - Neto turning up the heat.
62' - Substitution for Spurs...
59' - Wolves come close this time.
58' - Spurs come close.
Good signs for Wolves
49' - Wolves have started the better side.
45' - Second Half underway
He has been the difference...
Wolves need to get going in the second half.
HALF TIME STAT ATTACK!!
HALF TIME: WOLVERHAMPTON WANDERERS 0-1 TOTTENHAM HOTSPUR.
44' - Approaching half time...
38' - Podence with a good chance.
33' - Starting to look like classic Jose.
27' - Fabio Silva comes close.
22' - Coady down and injured.
16' - Wolves free kick.
57 seconds it took...
Wolves are struggling here...
01' - Tottenham Goal.
01' - GOALLL: SPURS LEAD.
KICK OFF: WOLVERHAMPTON WANDERERS VS TOTTENHAM HOTSPUR.
The teams are out!!
Kick off soon!!
How good is it to see these two in the stadium?
Last time out...
A huge milestone for the skipper tonight!!
The Wolves boys are here!!
Where will his side sit after tonight?
4 at the back for the wanderers!!
SPURS STARTING XI!!
WOLVES STARTING XI!!
Tottenham Hotspur predicted line up...
Wolves predicted line up...
Not ideal preparations for the home side.
The visitors form...
The hosts form...
Kick off time.
WELCOME TO THE GAME!!