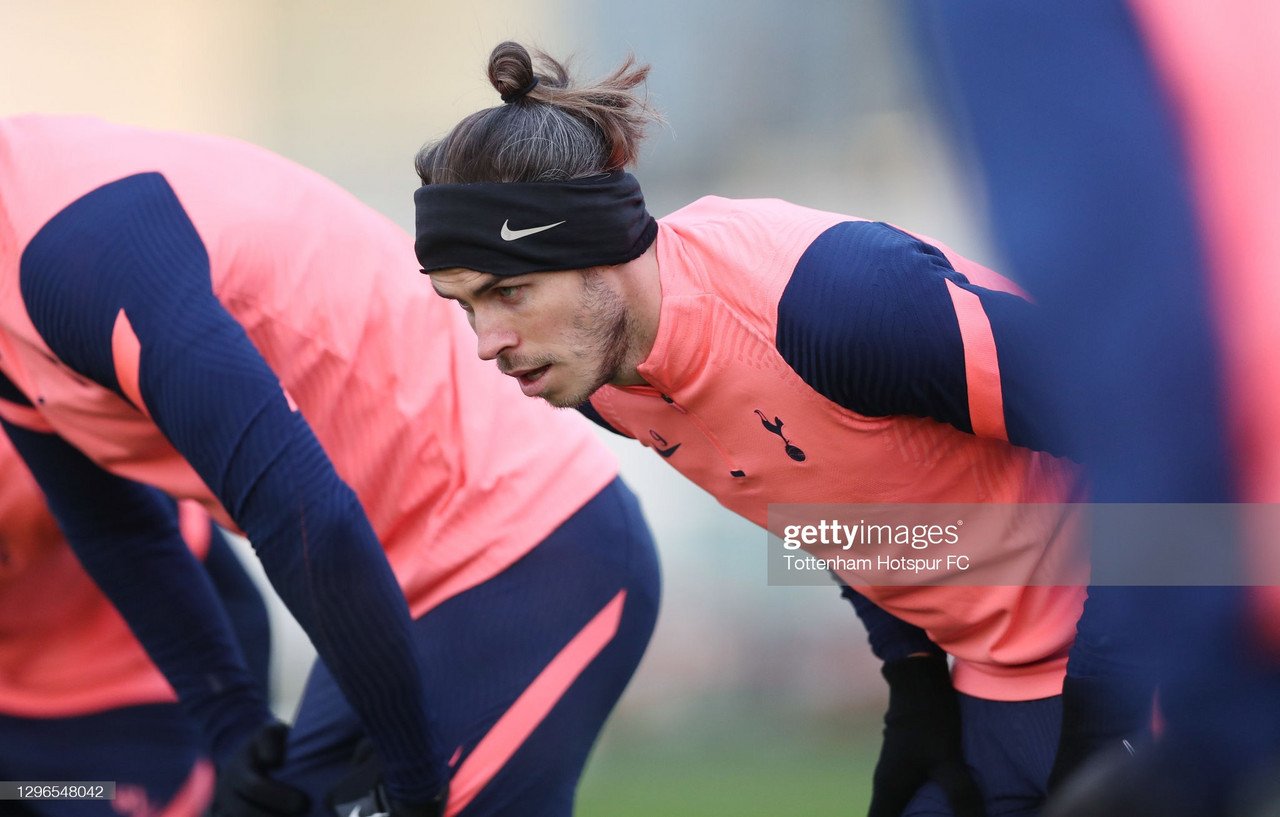 It has been a stop-start season for Gareth Bale since he re-joined the north London side on loan from Real Madrid, limited to a handful of appearances and only 160 minutes of Premier League football, following his return in the summer.
Ahead of Spurs' Monday evening clash away at Wycombe, Jose Mourinho confirmed that if Bale, "feels he had a positive week, with a positive impact on him and his confidence, he will play."
However, consistent with his time in Madrid, Bale's return has also been hampered by injuries, making his second spell a frustrating one to date, something Mourinho was keen to address.
"The most important thing for him is to be consistent and to train without any problems. I cannot give players minutes; minutes on the pitch is not something I can give. We all know the difficulties he has had in the past couple of seasons, we all know he arrived injured, we all know he has been a bit up and down with small things.
"Once a player is training consistently with high intensity without any problems, then the player is ready; not to be given minutes, but ready to earn minutes. That for me is a different thing."
When asked if Bale was at the high standard that Mourinho demands from his players, the Spurs boss said, "The match is on Monday and we still have two more training sessions to evaluate that. This week, he (Bale) has worked every minute with a good intensity, like everyone else, but let's see how he reacts to that accumulation of work, and let's see how he reacts by the end of the week."
Looking ahead to Wycombe
Despite putting non-league side, Marine, to the sword in the third round, with an emphatic 5-0 away win that destroyed the 'David vs Goliath' narrative built ahead of the game, Mourinho was quick to affirm that Monday's test against bottom of the Championship, Wycombe Wanderers, will be a much tougher task for his side.
"Wycombe, in the Championship, are as professional as we are. We get more money and exposure, but in the end, they have enough quality to be in the Premier League. The difference between the two leagues is not what it was decades ago. The Championship is one of the best leagues in Europe.
"I don't see Wycombe as one of those teams who are trying to kill the giant; they are professionals. There is not much difference between the Championship and the Premier League.
"Marine was an extreme situation, but I have played against League One and Two before, and I also lost in a season where I was Champion with Chelsea and we lost in the FA Cup at home to League One Bradford. They (Wycombe) are not a small team; they are a Championship side who are fully professional."
Mourinho, who has won a plethora of medals during his illustrious career including a Champions League and three Premier League trophies, was quick to sing of the praises of, Gareth Ainsworth, his opposition counterpart on Monday.
"The coach is good. He is good. You only stay at a club for so long if you are good, playing in different divisions, winning promotion, staying and fighting in the Championship. He knows what he wants. His team has a certain way of playing, where he knows clearly how to take the best out of his players".
Spurs have already booked their place in the Carabao Cup Final against Manchester City, and could be fighting for four major trophies come the end of the season. But the north Londoners will face a difficult challenge on Monday evening, as they look to circumnavigate a tricky Wycombe side and progress to the next round of the FA Cup.