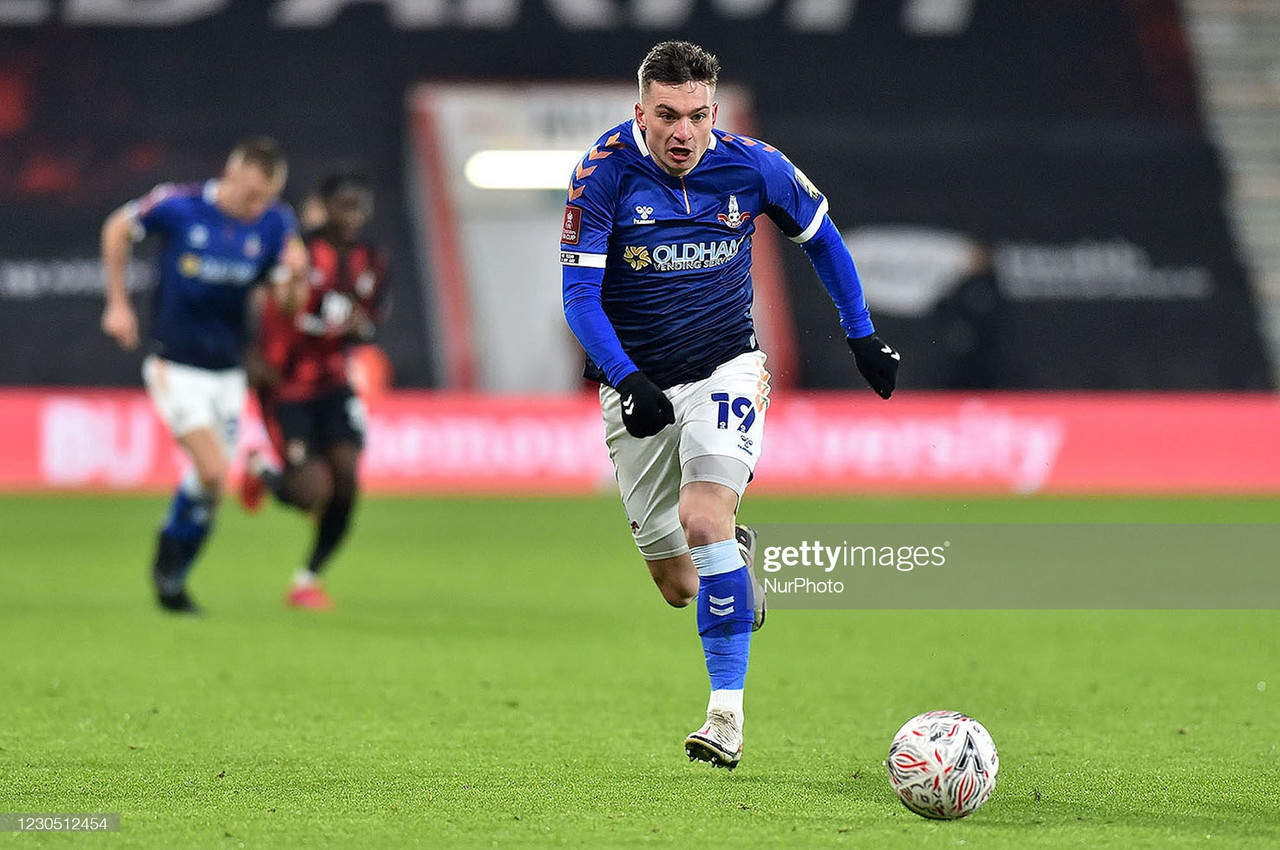 Zak Dearnley on his career so far
Zak Dearnley has been one of the standout performers in League Two so far this season, netting six goals in 15 outings for his team Oldham Athletic.
22-year-old Dearnley's career has been unorthodox to say the least, the highly rated youngster was released from Manchester United, and had an extremely brief spell with Non-League New Mills before joining Oldham last year. The Yorkshireman has been mightily impressive with the Latics, here are his thoughts on his career so far.
On his Old Trafford experience
Dearnley experienced first team involvement during his time with Manchester United, which included the chance to train with the first team at Old Trafford ahead of the Champions League clash with Juventus, an experience he will not forget. He said:
"That was a great experience, with it being such a big game in such a big competition. It was great to see how the top athletes prepare for such a game, it was great."
Dearnley had the opportunity to train with some huge players whilst a with the Red Devils, with two in particular impressing him the most.
"The most impressive was Paul Pogba and Michael Carrick, they hardly ever gave the ball away in training and their professionalism was ridiculous."
The special one
Jose Mourinho was the man who gave him the experience of being on the bench for one of the biggest clubs in the world, someone who the forward thinks very fondly of.
"He was great. He's obviously one of the best managers in the world, and he gave me an experience I will never forget when I was on the bench for Manchester United so I'm thankful for that. But even when I went up to train with them he was great, he would always say hi and ask how you are."
Thriving under Kewell
Dearnley is thriving under the tutelage of Harry Kewell, as a young winger, he feels he is lucky to be learning from the former player, he said:
"Again another great player who's been at the top of his game back in the day. I'm lucky enough to work with him, as he played in the same position as me, he always helps me and gives me great advice. Slowly it's starting to show with my contribution to the team."