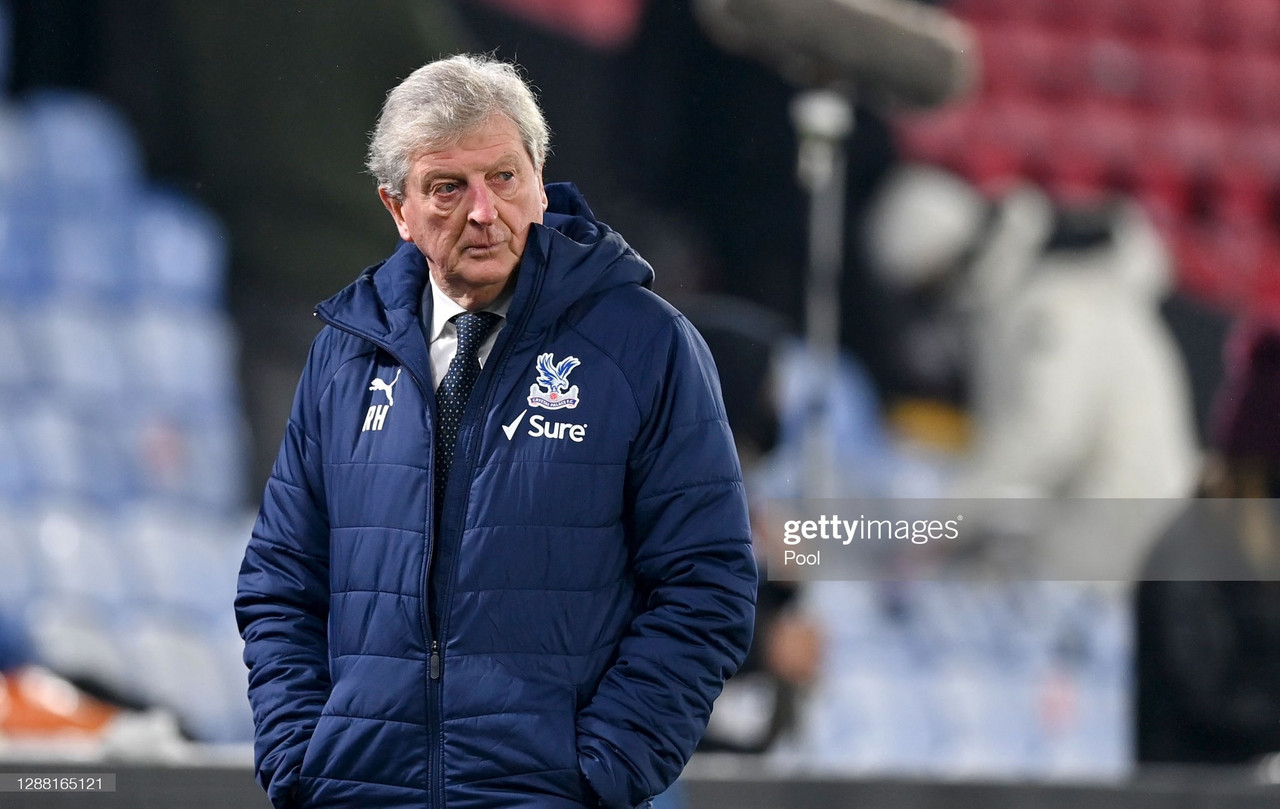 Crystal Palace's performance on Tuesday evening against West Ham United left much to be desired. Roy Hodgson echoed this in his post-match press conference, minutes after the defeat, describing his squad's efforts as 'not good enough."
Although the scoreline suggested the match was a tight affair, Palace were torn apart by a ferocious West Ham side, who could have walked away from Selhurst Park with six or seven, had Michail Antonio found his scoring touch on the night.
Following a day of reflection, and crucial time on the training pitch, Hodgson confirmed that he was satisfied with his side's response to the defeat and that the players will be raring to go ahead of Wolves on Saturday.
The 73-year-old said, "It would take an awful lot for me to publicity criticise this group of players; in terms of their attitude, in terms of their desire and in terms of their wanting to do well.
"I can't say we always do (perform our best) because we do have games where we, as a coaching staff, are unhappy with the performance, and the players themselves are unhappy with the performance.
"We mustn't forget that West Ham are flying high at the moment. They are playing particularly well, and we do have to take some of those things into consideration.
"It wasn't purely a case where we were woefully bad and they cantered to victory. It was more a case where they asked us a lot of questions, posed us a lot of problems, and we didn't always find the answer to it."
Taking encouragement
If there was one positive Hodgson could summon from the defeat, it was Palace's final 15-minute foray, where there was a surge of attacking impetus, mainly thanks to the introduction of Michy Batshuayi and Jordan Ayew, who both offered much needed mobility to a motionless attack.
"We did start to (find answers) in the second half, but by that time we were 3-1 down," said Hodgson.
"The attitude of the players is fine. Like all the senior players here, they're not just good players, they're very responsible and mature players; they don't seek excuses.
"There wasn't any inferiority complex or anything that major which affected the game. When I speak to them (the players) they are not trying to say, 'It's not my fault, it's someone else here, and they're not doing this'.
"They're all prepared to stand up and accept that, on the day, it wasn't good enough. We went into the game, irrespective of the fact that West Ham are very good, believing we could win the game.
"We have only had three days to get over that defeat and a couple of training sessions in quite difficult circumstances, as we are currently suffering a deluge at the moment here in south east London, so even the simplest training session isn't easy to carry out.
"But tomorrow, I am convinced that I will see the team that I have always seen, the attitude that I have always seen and expected. Then, I hope, I will see the quality of play of which I know we are capable of but didn't always produce in stages the other night."