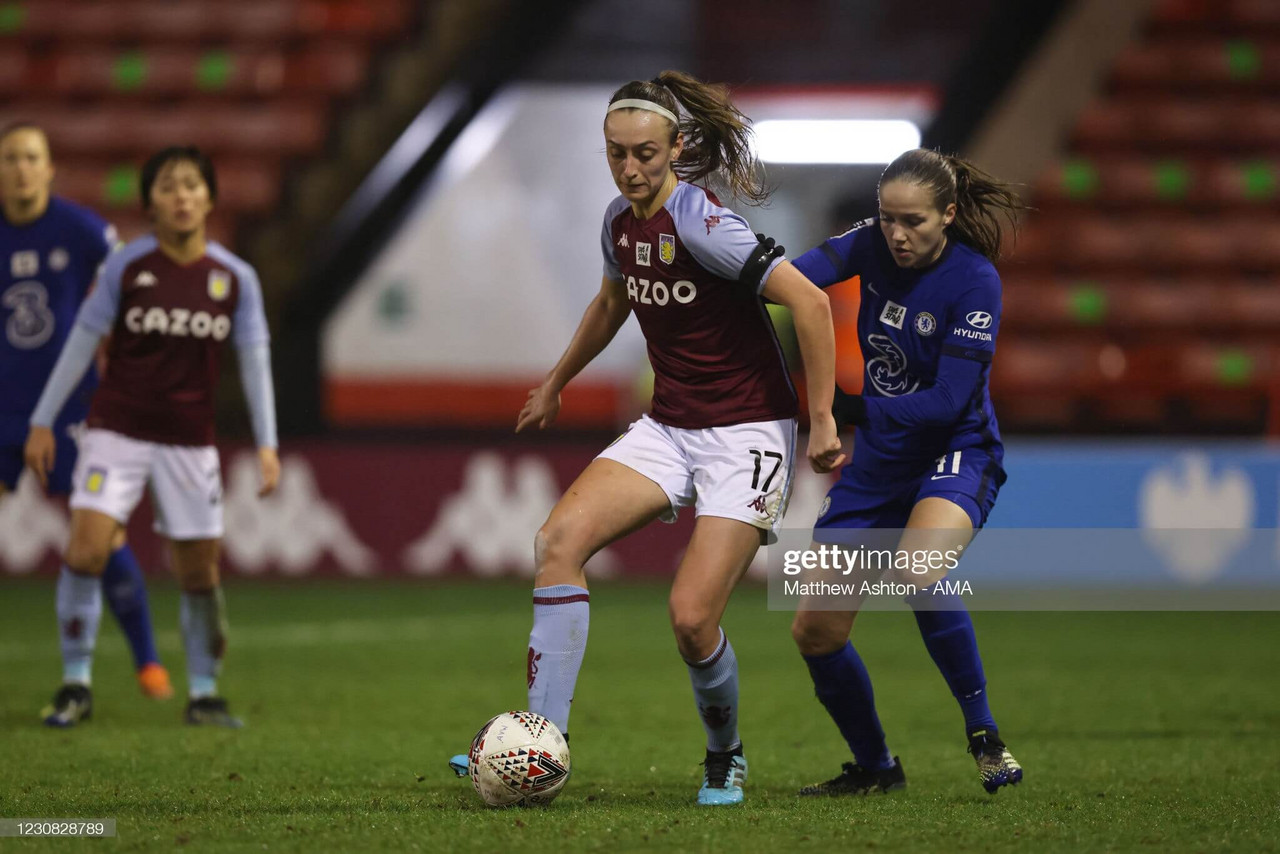 Aston Villa will be hoping to improve after a 0-4 defeat against Chelsea on Wednesday while Arsenal, who's last match was postponed due to extreme weather, will be looking for their first win of 2021.
These teams are yet to face each other in the Women's Super League after the reverse fixture was postponed in early January. A win for Villa would see them put double figures on the points board after two wins, one draw and eight losses so far this season.
Whereas a win for the Gunner's, who currently sit in fourth behind Manchester City, Manchester United and Chelsea, would continue to pile the pressure as the title race continues.
The new interim Villa boss, Marcus Bignot was encouraged by his teams performance in the second half of his first match in charge in the week.
"In the second half we grew into the game and I thought we had some big moments" Bignot said. "I want to see that transfer into the game on Sunday. We'll take positives from tonight and move in the right direction ahead of Arsenal."
Arsenal have only played one game since the Christmas break and will be desperate to put some more points on the board to close down on the teams in front.
Aston Villa: Weiss (GK), Ale, N'dow, Asante, Haigh, Haywood, Ewers, Siems, Iwabuchi, Larsen, Hanssen
Arsenal: Zinsberger (GK), McCabe, Beattie, Williamson, Evans, Walti, Little, Roord, van de Donk, Miedema, Mead
Despite the 0-4 defeat in the mid week fixture against Chelsea, Aston Villa's Stine Larsen showed her strength up front and will be one for the Arsenal defence to watch out for. The Danish attacker is a powerful yet positive player who can link with her midfield really well to create chances.
Jill Roord for the Gunner's has netted seven goals so far this season, sitting in fourth place in the race for Golden Boot. With a shot accuracy of 80% (according to BBC sport) she is a player that needs to be closed down quickly to prevent the danger. The Dutch international is known for her and ability at both ends of the pitch and her versatility is enough to leave any opposition guessing.
The reverse fixture between these two teams was postponed at the start of January due to positive coronavirus cases so they are yet to play each other in the Women's Super League.
The game kicks off at 14:00 GMT at Bank's Stadium on Sunday 31 January.
It will be available to live stream on the FA player.