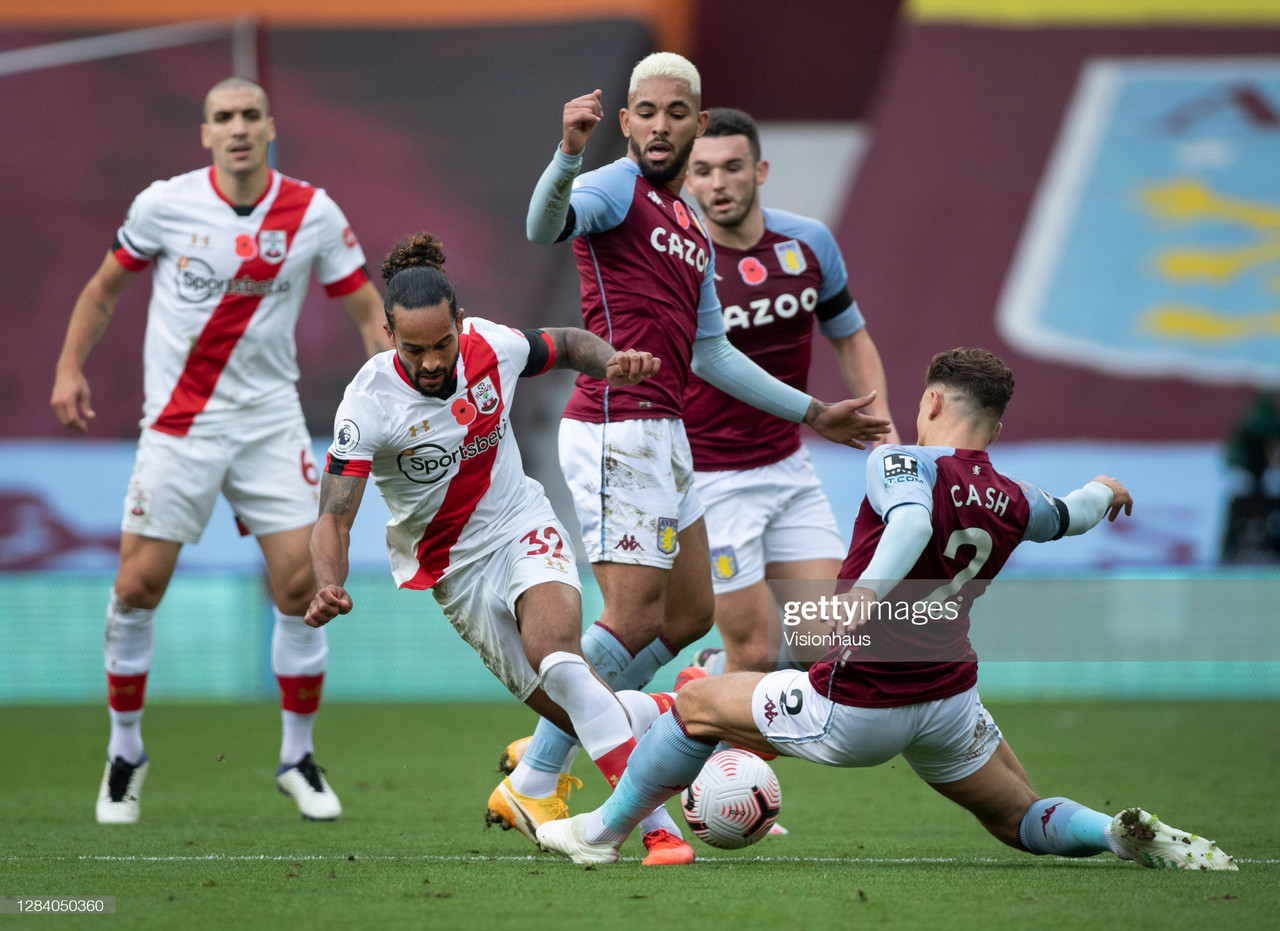 Southampton have struggled of late, only coming out on top just once in their past seven matches. Saints boss Ralph Hasenhuttl will seek to put things right and kickstart the second half of the season in flying colours.
Aston Villa come into this game on the back of a 3-2 loss against Burnley. Dean Smith will be looking for a response with the hope of going back to winning ways as they so often have this season.
On the Aston Villa challenge
Southampton will feel confident heading into this game, with Saints winning in the past five meetings in the Premier League against the Claret and Blue. However, Hasenhuttl's side have experienced a dip in form the past two months, consequently dropping to 11th in the table. The two sides are level on points, which sets up an interesting clash.
"Good team, good side, good players. We played one of our best games in the first game against them. For 60 minutes, we were fantastic, not so much at the end."
"They had a few very good signings in the summer. They have more threat now, not only Grealish. It gives you a high-quality team."
"They had a few fantastic, very expensive signings. This is something we cannot compare with."
On the lack of goals of late
Saints have only managed to score twice in their past six matches in the Premier League, with both goals coming from set-pieces. The goals have dried up for the south coast side as their spark from the beginning of the season seems to have vanished in recent months. The attack has lacked real fluidity, with the injury to Southampton's talisman Danny Ings playing a factor to their woes in front of goal.
"I'm never scared, as long as we get chances to score, everything is okay for me. If we didn't have any chances, then I would be worried."
Evaluation of the season so far
Hasenhuttl's side started the season with a flourish, even topping the table albeit only for a few days. However, the lack of depth within the squad has hindered their form as injuries have taken a toll on the side.
"Until the moment we had started struggling with injuries we had an unbelievable season so far. Our defence work was much better in the last games, a lot of clean sheets this season."
"If we are with the best squad on the pitch I think we are definitely a top team. If we have a few injuries that hurt us more than the top six, I think."
"If we didn't have so many injuries I think we'd be a little bit higher in the table. Our game doesn't show a lot of issues that I'm worried about. We are not an opponent that are easy to play against."
The latest on injuries
"A few players are coming back. Oriol and Moussa are part of the team and available now. I have a few more options."
"He (Walker-Peters) still needs a little bit of time, I'm not sure how long. He will not be available for this weekend."