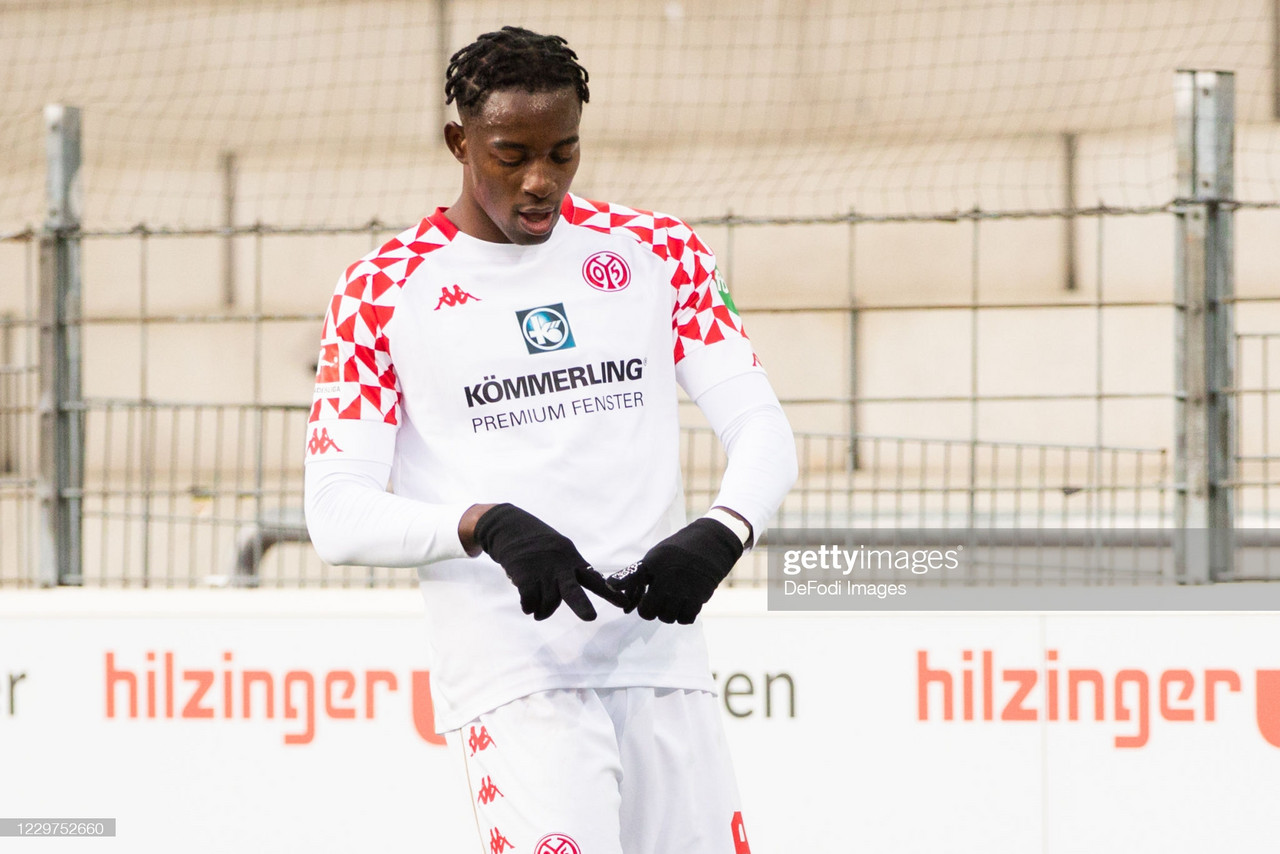 With a mini-injury crisis crashing into the south Londoners ahead of their visit to Newcastle United on Tuesday, Roy Hodgson has confirmed that, if needed, Jean-Philippe Mateta will be "fit and ready to play" should the 73-year-old call upon his services.

Whilst it is unclear whether the injuries sustained during the 1-0 win over Wolverhampton Wanderers on Saturday will force Hodgson to hand the new arrival his first Premier League start, with Newcastle's recent surge in form, Mateta's mercurial impact could be exactly what Crystal Palace need if they are to plunder points from St James' Park.

While Hodgson was fully focused on Tuesday's clash, he was also eager to praise the signing of the 23-year-old goalscorer. "We're happy with him. He seems to be getting more and more attune to England, the Premiership and life in South East London with us; all those elements point to the future we're hoping for."
He continued, "He is not a player that has suddenly just appeared as a name that we should consider; it's a player that we have considered for such a long period of time."

Hodgson confirmed, upon Mateta's arrival last week, that the Eagles had meticulously scouted the former French Under-21 international for a year and-a-half.
The club's scouting was so thorough that Sporting Director, Dougie Freedman, had been shrewdly observing Mateta's training sessions at FSV Mainz 05, carefully cultivating the striker to make sure he was a perfect fit for the club.

"We didn't really expect him to be available or to become available on the deal that was offered to us. I think it's a very good piece of work from the club; he is a young man, and a man with a great future as well."
The future
While Hodgson's press conference revolved around the transfer window and the daunting challenge facing the club over the contract conundrum, he did mention that Jean-Philippe Mateta's arrival signals the future planning that Palace are putting in place to secure their longevity in the Premier League.

"We have Christian Benteke out of contract (come the summer) and Michy Batshuayi is only on loan, so there are two players whose futures at the moment, we can't 100% count on.
"So, it is excellent that we have a player like Mateta, who is committed for at least a period of time, and he has got everything to play for. We are looking forward to seeing what he can do."