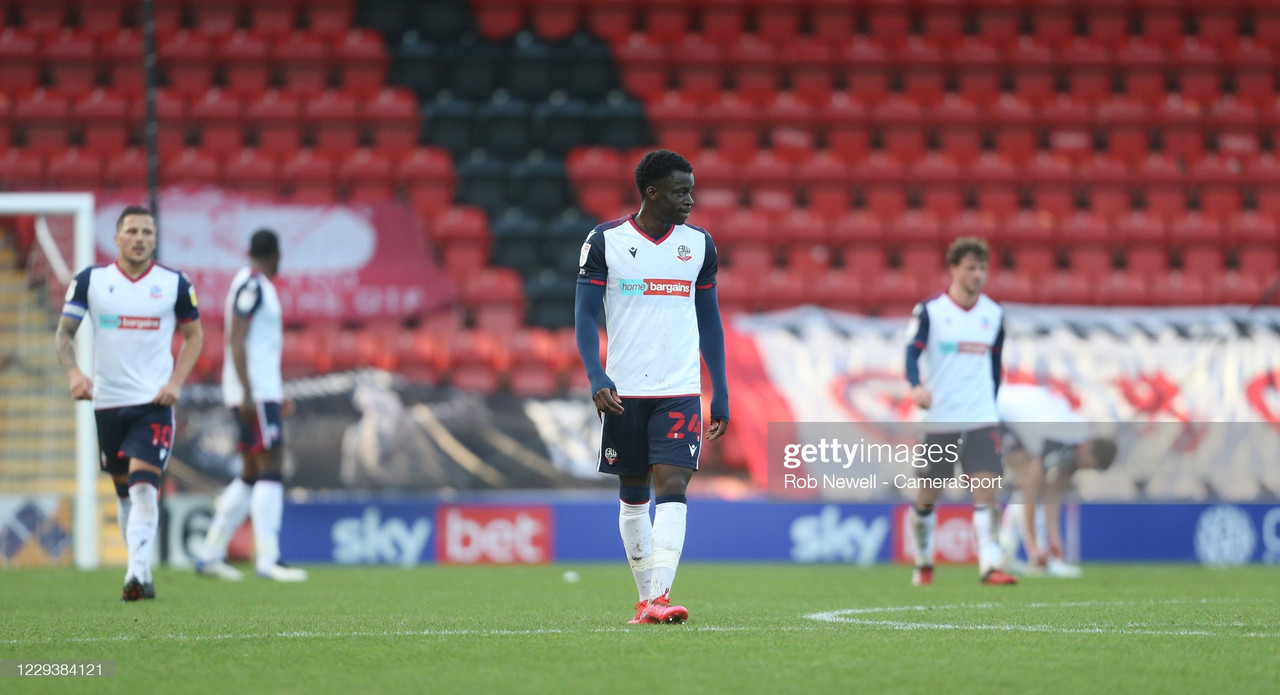 It is fair to say the Trotters have endured a miserable time both on and off the pitch in the last decade. Bolton Wanderers were a Premier League side as recently as 2012 but for a variety of reasons, the club now find themselves in Sky Bet League Two.
In the two seasons prior to this one, the Trotters only won a combined 13 out of 80 league games as well as going through some major financial difficulties which nearly put the club out of business.
At the beginning of this season, many people predicted Ian Evatt's side would win League Two; however, when you have been in free fall the way Bolton have in recent years, things are not that simple.
The Trotters are currently sitting in 19th position with eight wins, seven draws, and 10 defeats. Even though this is not where the fans want to see their team, should they be patient with Evatt and understand he needs a season to steady a rapidly sinking ship?
A brand-new squad
In the summer of 2020, Bolton bought in a total of 17 new players on free transfers as well as having a new manager. In their opening game of the season against Forest Green Rovers, Wanderers' entire starting 11 were new signings.
When a squad changes as much as the Trotters' has, it is near to impossible for things to click into place immediately and understandably, the Lancashire side did take a while to get going, registering only one win in their opening eight league games.
The current crop of players have shown potential together at times this season; however, Evatt will certainly need more than just a couple of transfer windows before the club are able to make a huge amount of progress.
The highs and lows so far this season
Even though this is very unlikely to be a season which Wanderers fans look back on with great fondness, there still has been some highlights alongside the many disappointments.
The highs include results such as their first victory of the season which was a 2-1 triumph away to Harrogate Town, their first home victory which came in a 1-0 win against Bradford City, and scoring a last-minute winner to beat current promotion chasers Cheltenham Town 1-0 at the Jonny-Rocks Stadium.
However, the lows the Trotters have suffered so far in this campaign, have been rather painful. Wanderers were beaten in all of their opening three league games without scoring a single goal, losing 4-0 at Leyton Orient, and 6-3 at home to Port Vale.
Every club who goes through a transitional period will always undergo difficult results but in the end, this could be what makes Bolton better in the long run.